Research Assistant, Digital Global Health & Humanitarianism Lab [FW20-21]
Intern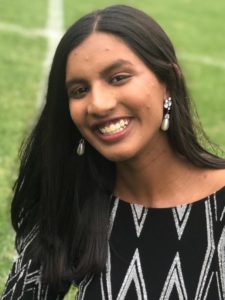 Alisha Gauhar is currently completing her degree in Honours Life Science at McMaster University. She has previously worked as a cooperative education student with Mackenzie Health Hospital where she provided administrative assistance and observed medical professionals. She has an interest in learning how to implement technology in healthcare and hopes to work in healthcare in the future.
At the Dahdaleh Institute, Alisha assists Research Fellow Jennie Phillips' research on the digital response to COVID-19.
You may also be interested in...