Research Fellow, Displacement, Migration, and Humanitarianism
Graduate Student Scholar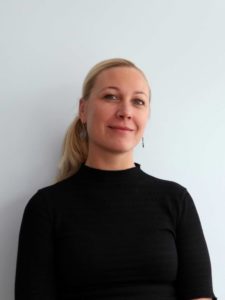 Linn Biorklund Belliveau is a PhD candidate in Geography at York University's Faculty of Environmental and Urban Change. Her dissertation titled: Geographies of violence and contestation across borders: Everyday politics of migrant women at the Mexico-Guatemala U.S. proxy border, is under the supervision of Professor Jennifer Hyndman and funded by SSHRC and York's Graduate Fellowship for Academic Distinction. Linn is a research fellow at DIGHR and research associate at the centres for Refugee Studies (CRS) and Research on Latin America and the Caribbean (CERLAC). She has extensive experience working with NGOs, the UN and social justice movements centering human displacement, violence and humanitarianism in different parts of the world. At DIGHR she specifically focuses on migration and health, and related inadequacies of global migration response systems.
Themes

Global Health & Humanitarianism, Planetary Health

Status

Active

Related Work

Updates

Hot off the Press – Recent Publications by Dahdaleh Institute Researchers

|

July 22, 2022

---

New Publication - Normalising the Exceptional: The Use of Temporary Protection in Transit Countries to Externalise Borders and Responsibilities

|

April 21, 2021

---

Podcast on Environmental Emergencies: Climate Crises and Humanitarian Response

|

January 18, 2021

---

MSF Scientific Days Latin America - Webinar Series commencing February 1st to 22nd

|

January 18, 2021

---

Recap – Fall 2020 PhD Research Presented by Dahdaleh Global Health Scholars

|

December 20, 2020

---

New Publication - The Lancet Countdown: Tracking Progress on Health and Climate Change 2020

|

December 7, 2020

---

Dahdaleh Institute Launches Conversations on Decolonising Global Health Research

|

September 14, 2020

---

Carol Devine Co-Hosts Session on Individual and Collective Action

|

October 29, 2019

---

Research Trip to Mexico Fosters New Connections

|

October 21, 2019

---

Researchers Speak on Climate Change, Migration & Health at Climate Strike Event

|

September 23, 2019

---

Carol Devine Bolsters Motion on Humanitarian Climate Emergency

|

July 9, 2019

---

Community Scholars Advocate at Refugee Health Conference

|

June 20, 2019

---

Community Scholar will Present Report-Back on Research Trip

|

April 15, 2019

---

Journal Club on "Unauthorised Migration"

|

December 14, 2018

---
You may also be interested in...