Faculty Fellow, Faculty of Environmental and Urban Change
Faculty Fellow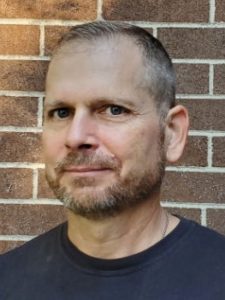 Dr. Martin Bunch is a professor in the Faculty of Environmental and Urban Change (EUC), York University; director of the Spatial, Environmental and Action Research (SpEAR) Lab at EUC; and treasurer for the Network for Ecosystem Sustainability and Health (NESH), an NGO that develops and applies solutions to environment and health issues in agriculture, resource management, and community development. He is a member of the Canadian Communities of Practice in Ecohealth.
Executive Committee Member, 2018-2023.
Research keywords:
Community Engagement & Participation; Environmental Studies; Resilience (Sustainability); Geography; Complex Systems Science; International Development; Geographic Information Systems (GIS); Systems Thinking; Systems Theory; Ecosystemic approaches; Environmental Health; Ecosystem Approach; Watershed Management; Soft Systems Methodology; Ecohealth; Environmental Sustainability; Chennai; Interdisciplinary research (Social Sciences); Sustainable Urban Environments; Environment & Health; Environmental Management; Catchment Management; Urban Environmental Management; Environmental Health and Safety; Participatory Action Research; Slum Development
You may also be interested in...