Research Assistant, Global Health and Humanitarianism
Research Team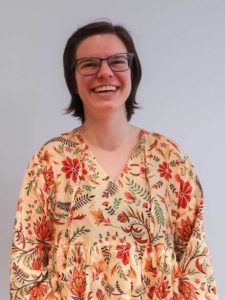 Rebecca Babcock is the Research Assistant for two projects at the Dahdaleh Institute: Improving Humanitarian Needs Assessments through Natural Language Processing and An Interdisciplinary Academic-Practitioner Approach to Digital Contact Tracing During COVID19: Risk-Benefit Analysis Using Complex Systems Methodology, a collaborative project between the Dahdeleh Institute and the Disaster and Emergency Management Program at York University. In 2019 - 2020, Rebecca acted as the Research Assistant for Synergies of Planetary Health Research Initiative, also at the Dahdaleh Institute.
Rebecca is passionate about research regarding digital ethics, global health, humanitarianism, and planetary health. She is working to build a research plan that uniquely intersects these fields of study and apply to the 2021 PhD Program at York University's Faculty of Environmental and Urban Change.
Prior to joining the institute, Rebecca received a Master of Bioethics and Health Law from the University of Otago in New Zealand and completed her BA in English Literature and Theatre at McGill University.
You may also be interested in...