Dahdaleh Global Health Graduate Scholar, Global Health & Humanitarianism
Graduate Student Scholar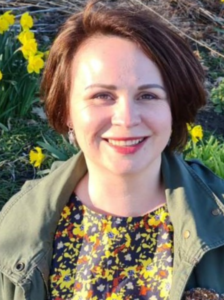 Yuliya Chorna is joining York's Graduate Program in Social Anthropology as a PhD student in the fall of 2022. Prof. Margaret MacDonald will be her supervisor for her PhD project.
Yuliya has an academic background in social work and extensive work experience in the field of global health policy and practice, including in senior leadership positions for not-for-profit NGOs focused on social equity and rights in the fields of tuberculosis (TB) and HIV/AIDS. From 2018 to 2020 she worked as an executive director of the TB Europe Coalition (TBEC), a regional civil society network that works to advance a people-centred TB care approach in Eastern Europe and Central Asia (EECA) to build a strong, united community of TB advocates. In 2021 and 2022 she has been working with the WHO Regional Office for Europe and civil society networks to build collaborations between multisectoral stakeholders in EECA countries to address social determinants of TB. Currently, she serves on the Civil Society Task Force on TB hosted by the WHO Global TB Programme (GTB)—a direct dialogue platform for civil society activists and the WHO director-general to accelerate the meaningful engagement of civil society and affected communities in the TB response.
Yuliya has been a member of the Social Science and Health Innovations Network for Tuberculosis (SSHIFTB) at the Dahdaleh Institute since its inception in 2020, networking with the community of TB researchers worldwide. Yuliya's research idea and plan of action is to problematize how TB is being addressed, on a global level, using critical methods and lenses of social anthropology. 
You may also be interested in...