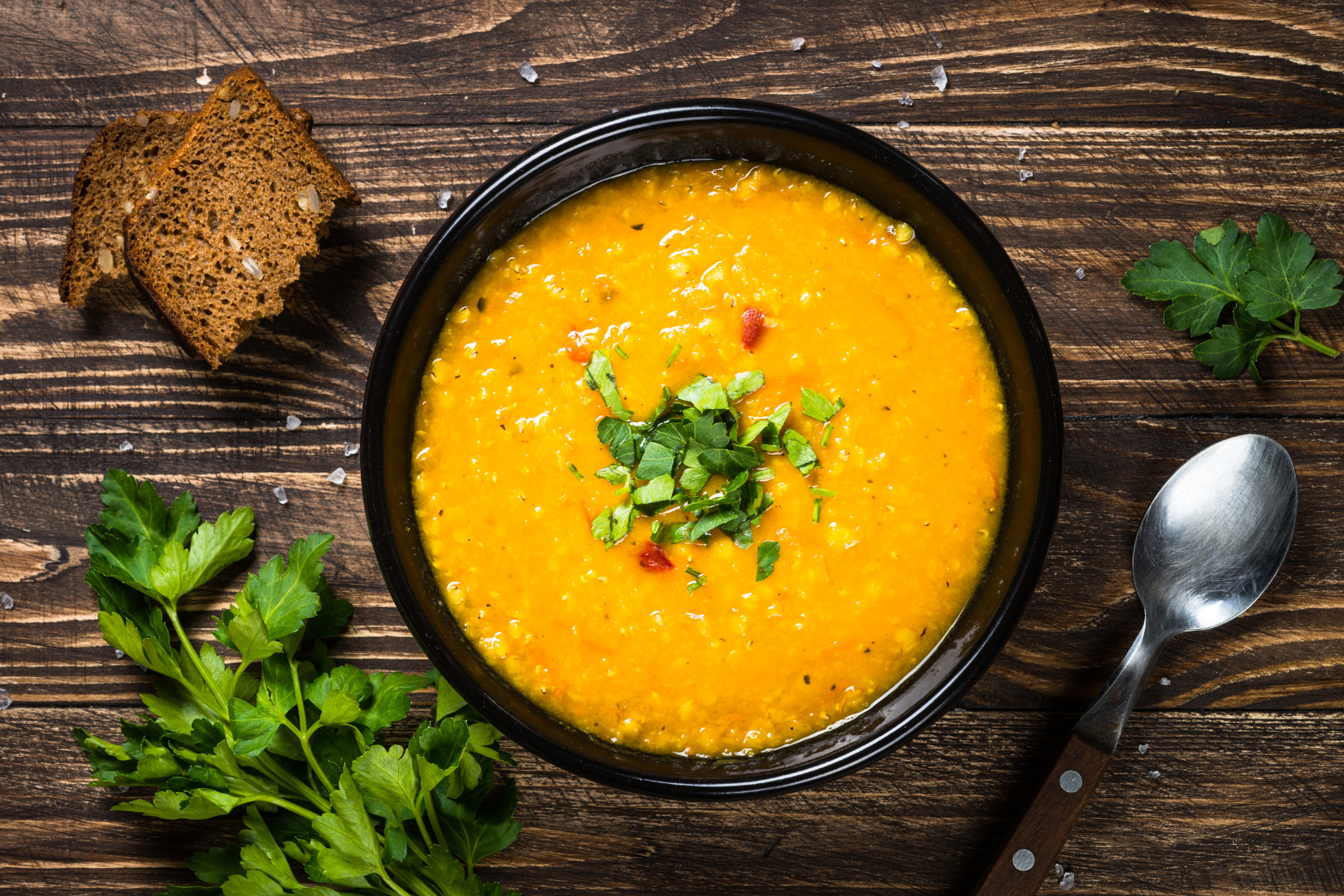 Time :
40 mins
Servings :
4
Recipe by :
Dahlia Abou El Hassan, Dietitian
---
Dinner, Lunch, Soup
Ingredients
2 tbsp olive oil
1 small onion, diced
2 garlic cloves, minced
1 tsp cumin ground
½ tsp coriander ground
¼ tsp turmeric
1 carrot, peeled and diced
1 cup red lentils, rinsed and drained
3 cups chicken or vegetable stock
½ tsp salt
½ tsp black pepper
Directions
1. In a pot, add olive oil and saute onions until golden brown, then add minced garlic and mix until fragrant.
2. Add cumin, coriander and turmeric and mix for 30 seconds.
3. Add diced carrots, red lentils, stock, salt, and pepper and stir.
4. Cover and simmer for 25 minutes, stirring frequently.
Tip: For puree consistency, use immersion blender or traditional blender and blend until smooth. Serve with crunchy toasted pita chips and a squeeze of lemon. When cooking lentils use 3 cups of liquid for every cup of dry lentils. This recipe can be prepared in an instant pot, replace step 4 with setting your instant pot on pressure cook setting for 15 minutes.