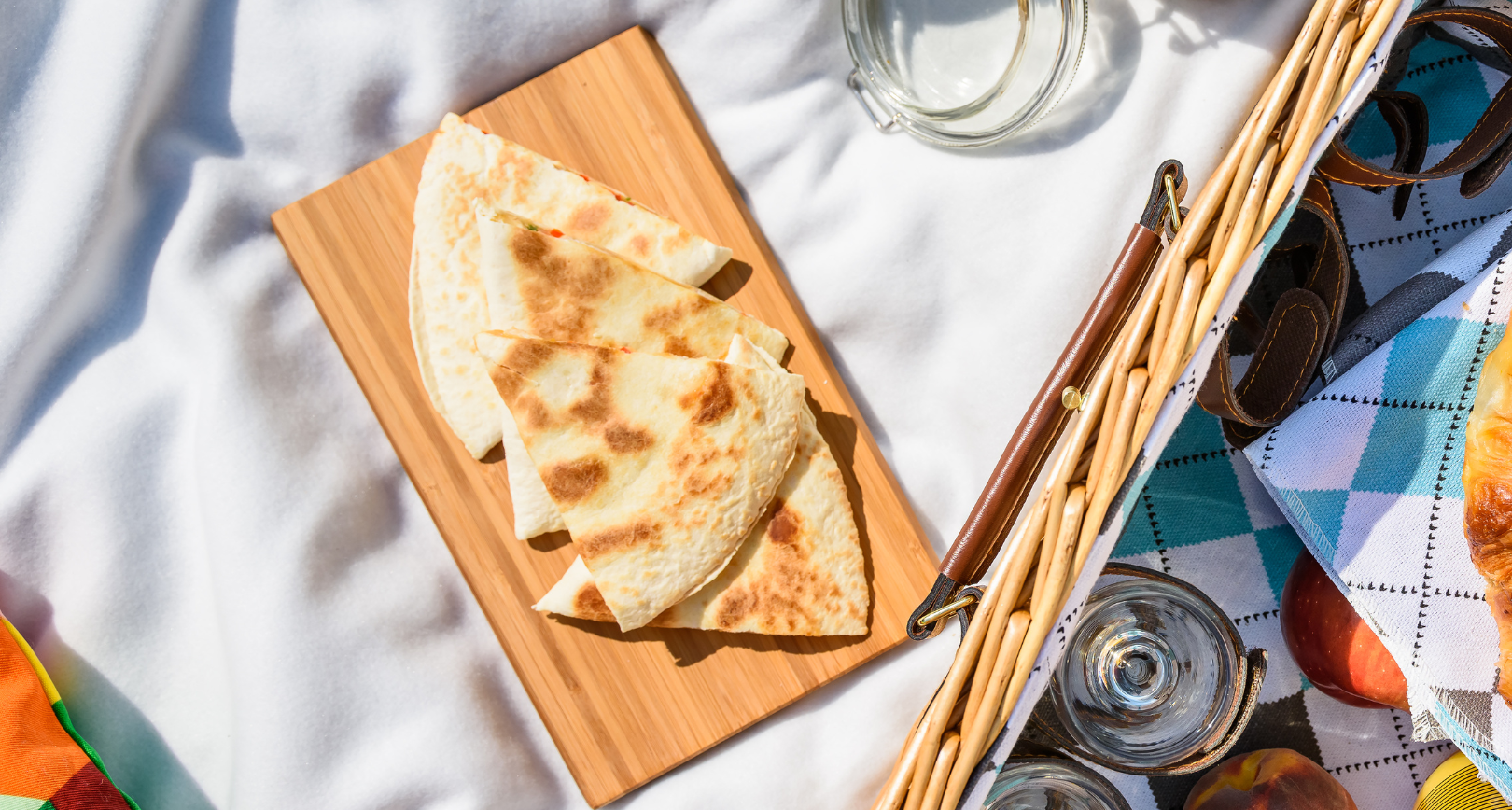 Time :
10 mins
Servings :
1
Recipe by :
Dahlia Abou El Hassan, Dietitian
---
Dessert
Ingredients
1 whole wheat flour tortilla (8 inch)
2 tbsp peanut butter
½ medium banana, thinly sliced
1 tbsp dark chocolate chips
Directions
1. Place the tortilla on a plate and spread the peanut butter over the surface of the tortilla.
2. Lay the banana slices over one half of the tortilla and sprinkle that same half with chocolate chips.
3. Fold the tortilla to close over the banana and chocolate and cook in a skillet over medium heat until golden brown and crispy on both sides and the chocolate has melted on the inside.
Tip: can substitute bananas for other fruits such as strawberries, blueberries, or raspberries. For those with nut allergy, can substitute peanut butter with seeds butter or wow butter.