With sustainability as one of YU Eats' core values, we have embedded sustainable principles in every aspect of our operations. YU Eats is ensuring that sustainability is integral in meal planning, food sourcing, preparation, and waste reduction while providing access to quality, nutritious, and affordable food to its community members. That is our commitment. Learn more about all our sustainability efforts at York University.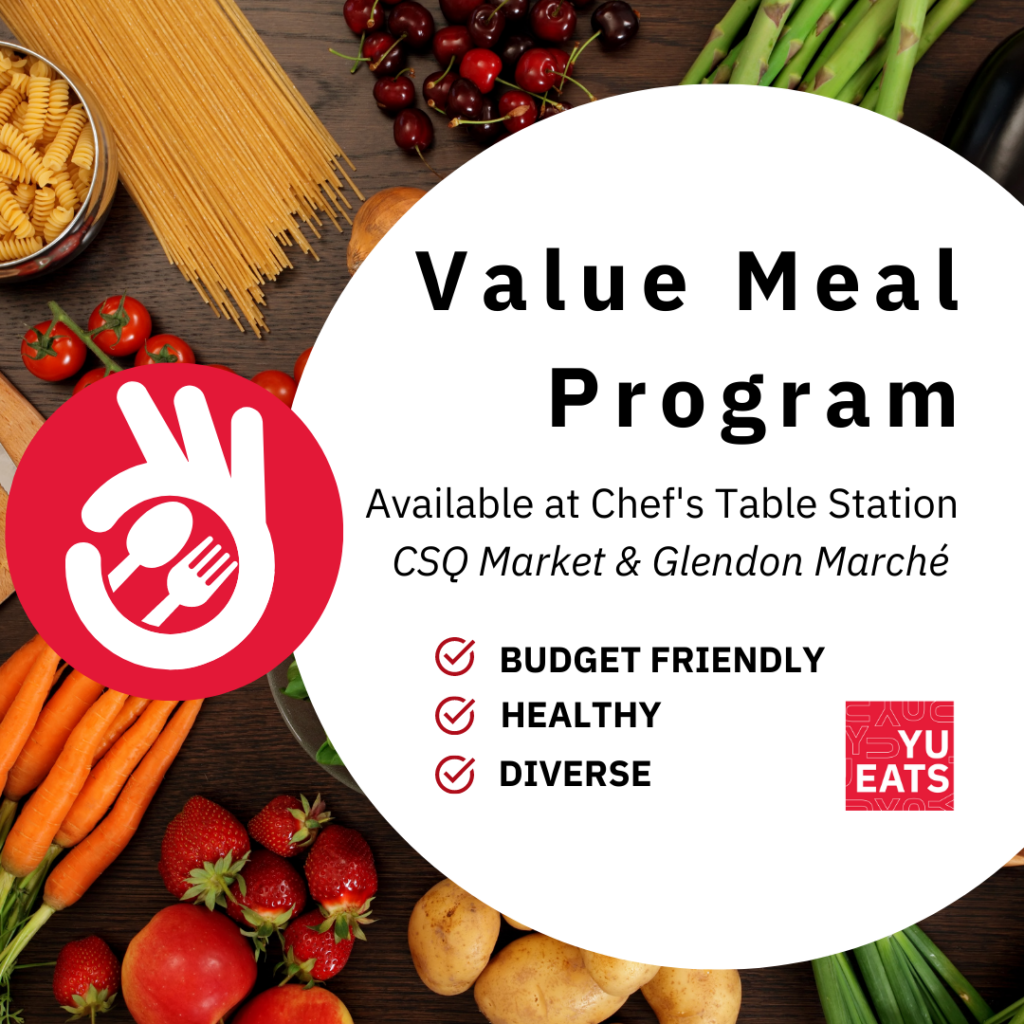 Value Meal Program
Value Meals offer York community members access to healthy, nutritious and balanced meals at an affordable price. The menu changes almost daily to cater to all taste buds!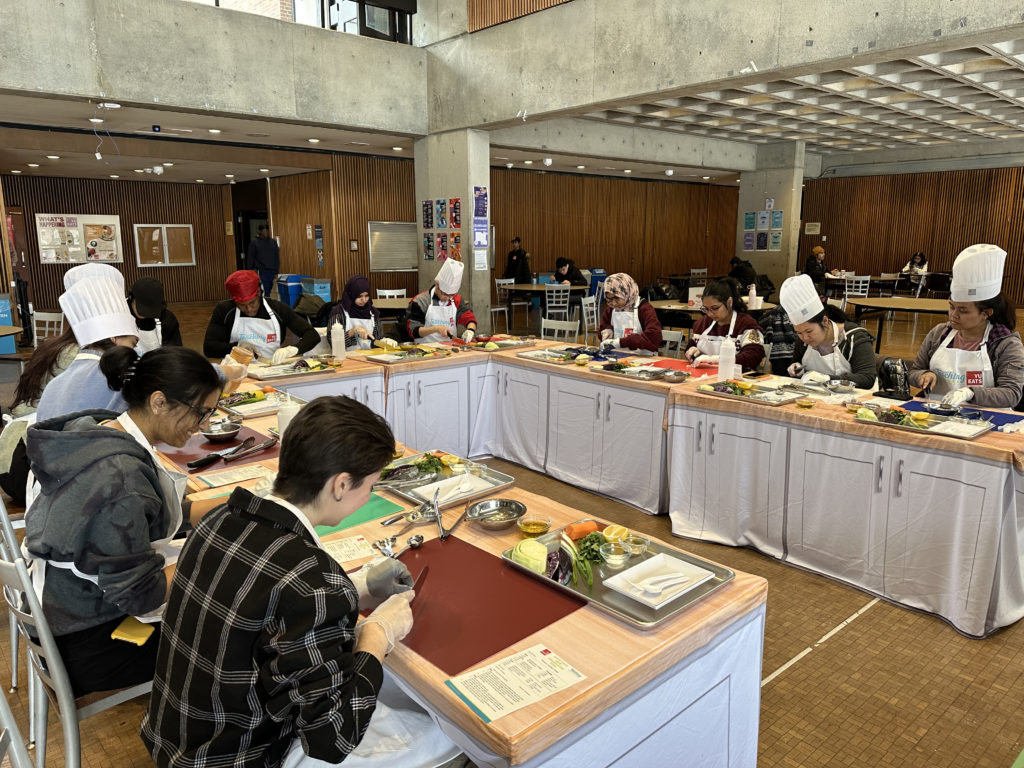 Teaching Kitchen
Teaching Kitchens offer free cooking classes that focus on the education in basic cooking techniques. These cooking classes combine culinary instruction using healthful whole ingredients, nutrition education, and mindfulness to address food insecurity with students in mind.
| Internal Resources | Description |
| --- | --- |
| YFS Food Support Centre | The York Federation of Students (YFS) Food Support Centre helps students overcome difficult financial circumstances by providing free non-perishable food and basic need items. |
| Supports and Resources at York | Access to food and supports is important for your student success. This website and the information can help you navigate food support resources across York's campuses. |
| External Resources | Description |
| --- | --- |
| Toronto Food Access Map | This interactive map helps locate food resources across Toronto including food banks, free/low cost meals, community gardens, farmers markets and diverse supermarkets. |
| Food Support - Black Creek-Humber River area | foodsupport.ca helps connect people in the Black Creek-Humber River area with free food. Food support is a pilot project funded through the United Way Greater Toronto. |
| Too Good To Go App | Too Good To Go is the app that lets you rescue unsold food. Use the app to explore shops and restaurants in your local area and save surprise bags of surplus food from going to waste at a significantly reduced price. |
| Flashfood App | Get massive savings on fresh food items like meat and produce that are nearing their best before date at grocery stores. |