About
Our research focuses on the prevention and support of mental health problems in people with developmental disabilities across the lifespan. We aim to understand and address mental health in people with developmental disabilities in many ways. We conduct studies that focus on the individual with developmental disability, their families, and the larger health and social service systems.
Lab Director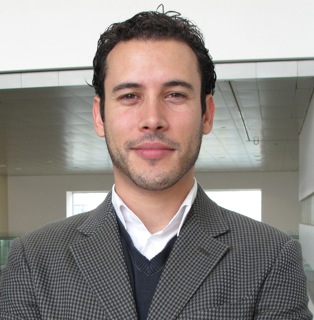 Jonathan A. Weiss, Ph.D., C. Psych.
Dr. Weiss is a Professor in the Department of Psychology, and a Clinical Psychologist. He holds a Tier 2 York Research Chair in Autism and Neurodevelopmental Disability Mental Health.
His research focuses on mental health in autistic people or people with intellectual disabilities across the lifespan. He conducts studies into how people with developmental disabilities access mental health care, and is interested in their service needs, use, and experiences. His work is also focused on understanding and supporting family wellness when at least one family member has a developmental disability. He is interested in program development and evaluation, and in particular on the impact of Special Olympics on the psychological well-being of participants, and of psychosocial interventions to promote resilience and improve the mental health of children and adults with developmental disabilities.
Research Team
Our research team consists primarily of clinical-developmental psychology trainees (including Ph.D. and M.A. level students, and post-doctoral fellows) and research trainees (including research associates, coordinators, assistants, undergraduate thesis students, and volunteers). All lab members are supported by the York Research Chair in Autism and Neurodevelopmental Disability Mental Health. Learn more about our team.
Language Note
There have been significant changes in recent years that have shaped how autism is discussed, defined, and described. There are some recommendations for identity-first language (e.g., "autistic people") or for person-first language (e.g., "people with autism"). While traditionally person-first language was the recommended method for describing autism, as part of a broader movement to separate the person from symptoms or traits, many advocates and authors have highlighted the issues with this approach for the autistic community.[1] Many advocates from the autistic community note that identity-first language is the preferred way of talking about autism. Autism is seen as an inseparable part of who autistic people are. Throughout this website, the term "autistic child/person" is used when communicating about autism. We acknowledge that there continue to be disagreements, and our usage of identity-first language is meant to recognize, affirm, and validate the ownership of identity for autistic people. The term autistic is not viewed in a negative light.
Contact us
4700 Keele Street
Toronto, ON M3J1P3
416 736 2100 ext. 22987
Lab Director - Dr. Jonathan Weiss: jonweiss@yorku.ca
Lab Coordinator - Nicole Eddy: neddy@yorku,ca
---
[1] Bottema-Beutel, K., Kapp, S. K., Lester, J. N., Sasson, N. J., & Hand, B. N. (2020). Avoiding Ableist Language: Suggestions for Autism Researchers. Autism in Adulthood. https://www.liebertpub.com/doi/10.1089/aut.2020.0014