With the capacity to host 160 students, the MLC is divided into three sections: a student drop-in and group work area, three teaching labs and a sound proof recording studio. While working in the MLC, students and instructors can make use of our software and communication tools, and can also access online cultural materials and printing services. Here, you'll find detailed information about our spaces to help you plan your next visit.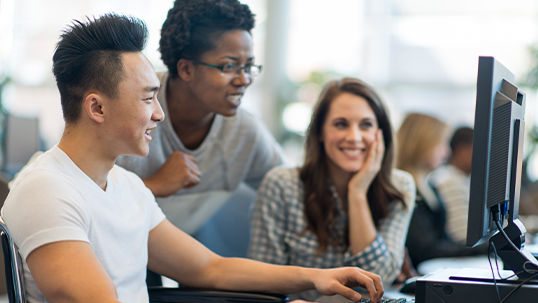 Instructors can organize small group sessions by reserving one of our three teaching labs ahead of time. These spaces are excellent for writing workshops and interactive activities.
Visit our computer lab to print documents, work on assignments, access language learning software and study ahead of class.
Enhance your learning with supplementary language lessons designed for select courses from the Department of Languages, Literatures & Linguistics and the Department of French Studies.