The Multimedia Language Centre (MLC) officially opened on Friday, Sept. 20, 1996. Formerly known as the Language Laboratory, the new name was necessary to reflect the significant improvements and changes that took place.
A joint proposal from the Department of Languages, Literatures & Linguistics and the Department of French Studies received $200,000 in funding from the Strategic Academic Initiatives Fund (SAIF) in Spring of 1995. SAIF was the idea of Vice-President (Academic Affairs) Michael Stevenson, and has been responsible for funding a number of innovative projects around the University, including the Faculty of Arts.
A Steering Committee of faculty members, MLC staff and Dean's Office representatives met frequently to discuss the new space.
The result was a 37-seat facility, with a DEC Pentium and headset microphone at each workstation, supported by a LAN server and a printer. Software was available for most levels of language study, including for reading knowledge, for most languages taught in the two departments - Chinese, French, German, Hebrew, Italian, Japanese, Russian and Spanish.
Many aspects of language such as pronunciation, vocabulary-building, and grammar drills could be practiced in the computerized facility. However, the most exciting aspect was the visual enhancement that went beyond what textbooks and audio labs offered back then.
Students were delighted with the computerized aspects, and were reluctant to leave for their next classes or relinquish their seats for others. At launch, the MLC was able to accommodate a full class, but most of the use was on a flexible drop-in basis.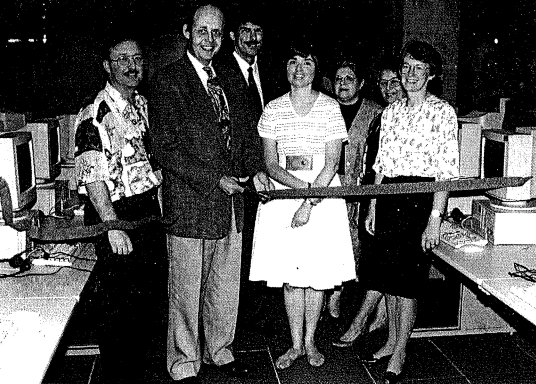 Academic Coordinators
2021-Present: Gang Pan, Chinese Studies
2017-2021: Christiane Dumont, French Studies
2015-2017: Roberta Sinyor, Italian Studies
2013-2015: Christiane Dumont, French Studies
2012-2013 (Acting): Gabriella Colussi Arthur, Italian Studies
2006-2012: Roberta Sinyor, Italian Studies
2005-2006: Diane Woody, French Studies
2003-2005 (Acting): Roberta Sinyor, Italian Studies
1996-2003: Diane Woody, French Studies