In any other year, the Faculty of Graduate Studies (FGS) would have celebrated the breadth of research by graduate students with a large reception on campus. However, these are not normal times and the pandemic required FGS to be more creative in promoting graduate research. The result: "Knowledge Now: Graduate Research at York."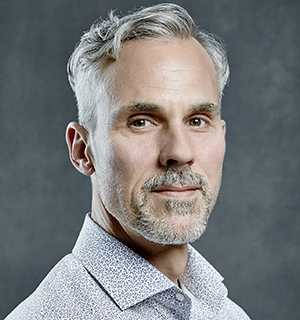 "We wanted to find a way to celebrate and also highlight original, cutting-edge research in different disciplines," said Yuko Sorano, manager, external scholarships and graduate awards for FGS.
Knowledge Now brought graduate research to life online through a series of short videos about individual research produced by FGS, as well as two synchronous online panels that were also recorded and made available online. Each panel focused on a theme that cut across disciplines and explored one of the United Nations Sustainable Development Goals, referenced in York's current Academic Plan. The Climate Action panel was moderated by Mark Hayward, associate dean, academic for FGS; and the Reducing Inequality panel was moderated by FGS Dean Thomas Loebel.
"With the short videos, we tried to highlight a diversity of research, but there's so much more that we can include," Sorano said. "We've just begun discussing the next phase of the project."
The videos were produced in an interview format via Zoom. Students were asked to answer six questions about their research, its impact and goals. The communications team in FGS, led by Anesa Albert, graduate communications and recruitment manager, prepared the web and video production for this initiative.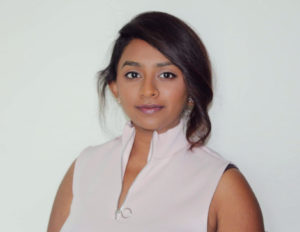 Kushbu Patel, a PhD student in psychology who studies behavioural responses to surface colour and lighting and its application to virtual reality, was happy to discuss her research.
"It was my first time recording a YouTube video for such a broad audience and Yuko provided me with necessary support and guidance," Patel said.
She discussed the question with her supervisor to boil her explanations down to the required time frame and reviewed her responses with Sorano before the recording started. There was also an opportunity to re-record the answers to polish her delivery.
"It's a great way to reach out," Patel said. "My supervisor forwarded it to the agency that gave me my scholarship and they've disseminated the link, and a lot of other graduate students have seen it.
"It's really professionally done, so I can also put it on my resume and I have posted it on my Facebook page."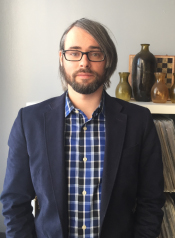 Aaron Tucker, another Knowledge Now video "star," is a PhD candidate studying face recognition technologies.
"Part of my research requires public engagement," Tucker said. "There is only so much I alone can do, so I usually take every opportunity to speak about it. And, with our Zoom culture today, everyone is making videos."
Tucker likes to speak extemporaneously, so he made notes and thought it through, but didn't read from a script. He was pleased by the result.
"I've been using it as a bite-sized way to share my research with non-experts," he said.
He also enjoyed seeing the breadth of research being done by his peers.
"It was neat for me to see what others are working on; York is so big."
The panel discussions, in contrast, were more like dialogues, said Sorano, exploring broad issues and how the University can respond to them. The participants briefly explained their research before plunging into a moderated discussion. Each panel featured graduate students from various disciplines to offer a diversity of perspectives.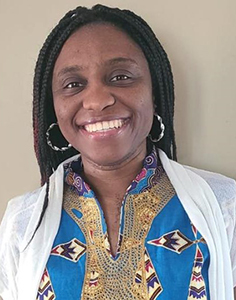 A PhD student in Earth & Space Science, Ima-Obong Ituen took part in the Climate Action panel. She is studying the effects of climate change on farming in northern Ontario and exploring the ways the changing climate is opening up new economic opportunities there.
"It was a privilege and a thrill to be part of the Knowledge Now panel discussion," she said. "It was nice to have a platform to discuss what we're doing and it was a great learning opportunity. The questions the dean posed were broad enough so we could all answer in our own way.
"It really broadens our own perspectives when we see other perspectives and realize there is not one set way of doing things."
Ituen said the panel was an opportunity to show graduate students how research actually unfolds.
"You can start on one path and go on a different trajectory," she said. "I have realized that the path isn't necessarily straight and you need to pivot sometimes, but you'll get there. This is valuable knowledge for graduate students early in their research careers."
Sorano said FGS ran Knowledge Now as a campaign in March, leading up to the panel discussions and video releases.
"Students come with a huge passion for exploring their topic, but they don't often have the chance to discuss it with a wider audience outside academia," she said. "This is a chance to showcase it more broadly.
"In-person events may have different advantages, but we could potentially use a hybrid model in the future. The pandemic has brought us new possibilities to explore."
By Elaine Smith, special contributing writer, Innovatus
Courtesy of YFile.