Applied mathematics is, by its core nature, multidisciplinary. Modern applications of research in the sciences, engineering and social sciences are highly technical, often requiring sophisticated mathematical treatment and algorithm design to advance key problems of interest to industry or policy makers. The applied mathematician provides precisely this kind of multidisciplinary expertise, with an in-depth knowledge of both the application area and the underlying mathematical principles required to tackle difficult problems of practical interest.
Degrees Offered:
Specialized Honours Major (BA or BSc)
Honours Major (BA or BSc)
Honours Minor (BA or BSc)
Bachelor Program (BA or BSc)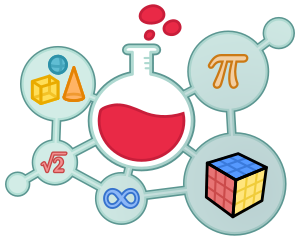 Students applying to the program may choose from several areas in which to concentrate their studies including (i) mathematical biology and disease modelling; (ii) industrial mathematics; (iii) numerical analysis and scientific computing; (iv) digital signal processing and inverse problems; (v) financial engineering; and (vi) operations research. A common thread that ties many of these diverse areas of application together is modeling and simulation. Indeed, computational analysis and high performance computing are at the core of many courses offered in Applied Mathematics at York. Students may obtain a degree with specialization in any one of the aforementioned areas, often supplemented by advanced courses in applied subjects from other departments in the sciences, engineering and social sciences.
Outlook: Applied mathematics graduates secure employment in the technology sector, the banking industry, the healthcare sector, and Environment Canada. Indeed we have recent graduates working in each of these areas.
Courses: An Honours program takes 4 years and the Ordinary program takes 3. The Specialized Honours degree requires more Math/Stats courses. A Major can be combined with another Major or Minor, but it doesn't have to be. A Minor must be combined with a Major degree. For a BA, you also take courses such as psychology or economics. For a BSc, you also take courses such as physics, earth and atmospheric science, biology, or computer science.
Please see the program requirements below. Courses in first year are the same for all Math/Stats programs, so you have time to decide! For course offerings this year, see the course listings.
Why choose us? Our faculty members are national experts in their areas of research and we have large computing facilities (both undergraduate labs and multi-processor high-performance servers) to assist in the training of our students. We have great student clubs and undergraduate research opportunities and a wonderful community. Also, find out where our alumni end up!
How to apply: Convinced? Get more information about applying and read through our admission requirements.
---
Recommended course enrollment schedules for Applied Mathematics students:
There are three parts to your degree requirements:
University-Wide Residency Requirement
Faculty-Wide Degree Requirements

B.A.: General Education and Outside-major
B.Sc.: Foundational Science, Science outside-major and Non-science

Program-Specific Degree Requirements including the Math/Stat core.
Please see the York University Academic Calendar for the official requirements of your program.