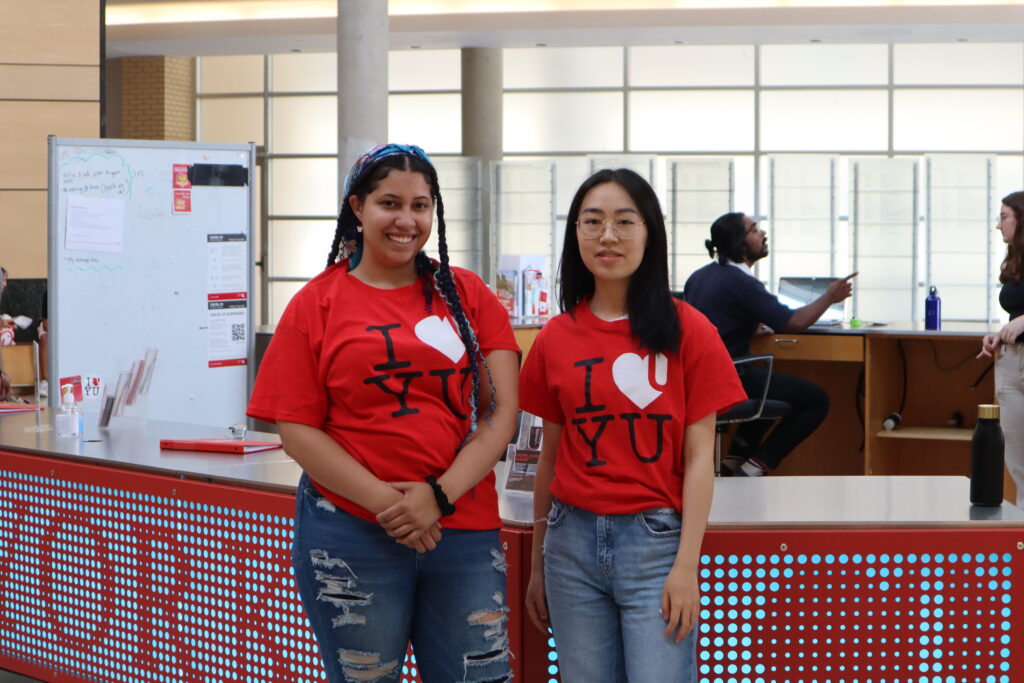 Learning Skills Services is here to answer your questions! If you could use help with time management, reading & notetaking skills, motivation & procrastination, learning new study strategies, or could use help preparing for midterms, tests, or exams, come visit us! If you're looking for help accessing a campus resource, we can also help with that!
Drop-in conversations are short, one-on-one peer academic coaching sessions. You will find the Learning Skills Services peer team at various locations around campus. There is no need to book an appointment to talk to a Learning Skills Peer at any of our drop-in events. Our friendly peers are available to help triage appropriate academic success support.
See our event calendar for tabling events and drop-in opportunities around campus.
You can also send your questions to learningskills@yorku.ca and we will we be happy to help!
---
Calendar of Workshops & Events