Centre for Bee Ecology, Evolution and Conservation (BEEc) Associates are a network of interdisciplinary researchers and community members with the purpose of pushing the limits in bee research, education, public outreach, and policy. Ultimately, our goal is to apply our collaborative efforts to the development of policies and environmental management for the long-term sustainability of bees and the vital ecosystem services they provide.
There are numerous ways in which researchers, students and community members can be part of the work that we do. BEEc Associates have access to numerous benefits, including:
Knowledge mobilization - we can help with the dissemination of your work with an established network of researchers, students, and organizations, across a variety of platforms including our monthly newsletters, our annual BeeCon conference, the BEEc website, various social media platforms, and more!
Grant application support - such as editing, budget preparation, and other general administrative activities
Project management - such as fulfilling reporting requirements, paying students and staff, etc
Access to the BEEc network - including bee researchers and non-profit organizations across the globe, building opportunities for collaborative partnerships, diverse research methods, and higher-tier grants.
Read about the membership categories below and consider applying. If you feel that you do not fit within one of these categories, please contact us to find out other ways to get involved.
BEEc's Faculty Associates are part-time, full-time, or emeritus faculty members engaged in research at York University, or at an external university. Their participation in events such as BEEc Meetings, relevant grant-related activities, and contributions to research are invaluable additions that drive our success.
---
Aijun An
Professor, Department of Electrical Engineering and Computer Science, York University.
---
Jennifer Bonnell
Associate Professor, History, York University
As an environmental historian, I aim to provide historical context to contemporary environmental crises and concerns. My current research explores the role of nineteenth- and early-twentieth century beekeepers in the Great Lakes Region in advocating for protection from a range of threats associated with agricultural modernization, including arsenical insecticides and loss of bee forage. Nineteenth-century beekeepers in Ontario and neighbouring states were among the earliest collective voices to speak out against the dangers of indiscriminate insecticide use. The arguments they used, and the strategies they employed, provide important context for pollinator protection efforts today.
---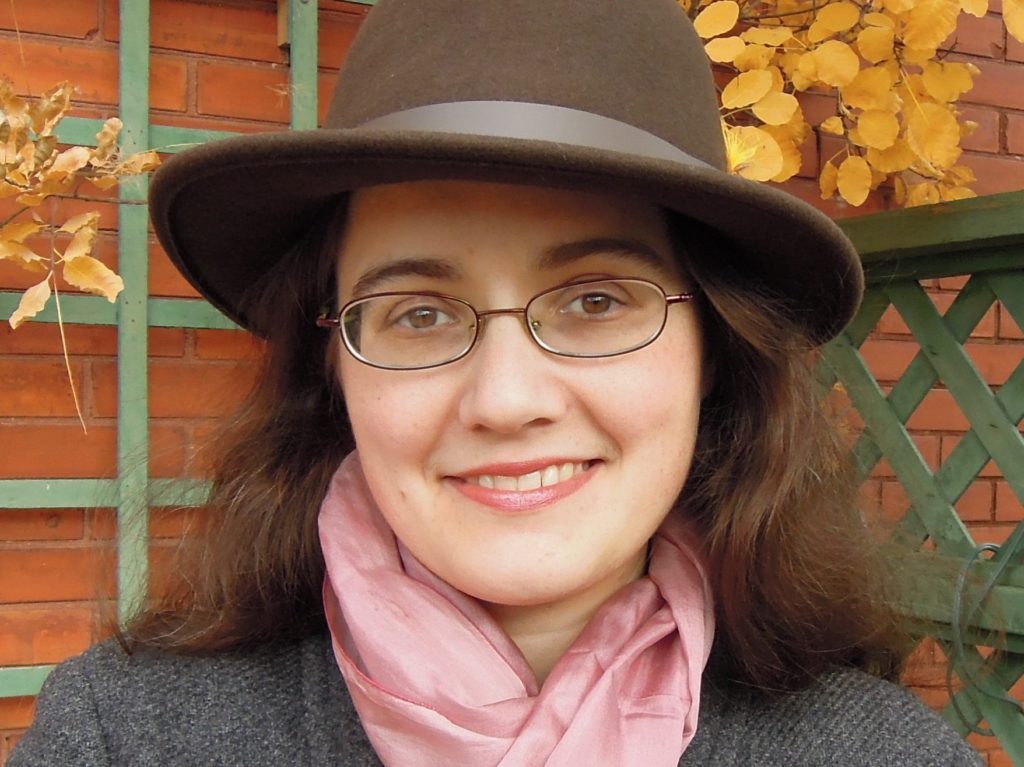 Elizabeth Clare
Assistant Professor, Biology, York University
My research group works to measure biodiversity at all levels from molecular evolution to ecosystem function and food web structure. We develop and employ novel genomic techniques to identify species and the connections between trophic levels. We have reconstructed food webs in both tropical and temperate systems to investigate ecosystem functioning and implications for conservation. We work with frugivores, insectivores and pollinators in both temperate and tropical environments in many countries including Canada, the US, Jamaica, Costa Rica, Belize, Malaysia and the UK.
---
---
My lab specializes in molecular biodiversity research, spanning diverse environments and species. We are developing DNA-based methods that are poised to revolutionize biotic surveys and inventories to make them more comprehensive, standardized and scalable. We collaborate closely with a variety of partners, including various ecological consulting firms and the primary industries they represent, government agencies and non-profit organizations. Applications of DNA-based biosurveillance in our lab have targeted invasive alien species, species-at-risk and other valued ecosystem component species to support evidence-based decision making in relation to conservation and restoration ecology.
---
In genomics I work on analysis of whole-genome evolutionary trends. The explosion of published genomes now allows us to address many open questions in genome evolution. One area of particular interest is differences between species in nucleotide and amino acids usage in coding regions. I am interested in the parallel question of how to understand broad changes between species in neural genes, and then how to separate these broad changes from evolutionary pressures on individual genes. I work in collaboration with both researchers and with non-profits and community groups to understand how to improve urban environments for pollinators. This work ranges from helping to establish pollinator gardens and pollinator corridors in cities, to measuring the impact of these floral changes on pollinator communities, to collaborating with advocacy groups and urban governments to improve policy in ways that benefit native plants, pollinators, and people.
---
My lab is interested in plant and pollinator interactions, community ecology and biodiversity in urban landscapes and other human-impacted environments in order to better understand and support ecosystem functioning and biological conservation in the planning and design of cities. Our goal is to link community-level conservation and ecosystem service delivery to urban planning and design. We believe that biodiversity can inform good design, and in turn, good design can support biodiversity.
Scott MacIvor
Assistant Professor, Department of Biological Sciences, University of Toronto Scarborough
Website: http://www.macivorlab.ca/
---
---
I am a plant community ecologist focused on quantifying long-term changes in plant communities on human-dominated landscapes and the conservation of plant species at risk. I am interested in the response of plants to landscape fragmentation, modelling suitable habitat, and plant translocation for conservation purposes. The pollinators of many of Canada's rarest plant species are unknown or understudied, and I look forward to collaborating with BEEc colleagues to tackle this knowledge gap.
Jenny McCune
Assistant Professor, Biological Sciences & Graduate Studies, University of Lethbridge
Website: http://jlmccune.weebly.com/
---
---
Joel Ong
Director, Sensorium; Assistant Professor, Computational Arts, York University
A serial collaborator, Professor Ong is invested in the broader scope of Art-Science collaborations and is engaged constantly in the discourses and processes that facilitate viewing these two polemical disciplines on similar ground. His graduate interdisciplinary work in nanotechnology and sound was conducted at SymbioticA, the Center of Excellence for Biological Arts at the University of Western Australia and supervised by BioArt pioneers and TCA (The Tissue Culture and Art Project) artists Dr. Ionat Zurr and Oron Catts. In his doctoral studies, he was mentored by Dr. Edward Shanken, author of the canonical "Art and Electronic Media" published by Phaidon Press in 2009, and was his Research Assistant in the "Systems" publication in the Whitechapel Documents of Contemporary Art series. Since 2014, Professor Ong has been a visiting artist at the UCLA ArtSci Center. His works have been shown at festivals and conferences around the world including Ars Electronica, Currents New Media Festival, the Ontario Science Centre, ISEA and Siggraph. Previously he has held residencies at locations such as the Coalesce Centre for Biological Arts, the Museum of Contemporary Arts in Toronto, and the Perth Institute of Contemporary Arts.
---
Sarah Rotz
Assistant Professor, Faculty of Environmental and Urban Change, York University
As a geographer and political ecologist, my work is grounded in themes of environmental justice, with a focus on land and food systems. Much of my research aims to situate political economic processes – such as agri-food industrialization, financialization, and policy – within a lens of settler colonial patriarchy and racial capitalism. I also explore the consequences of these processes for sovereignty, justice and resistance movements more broadly. My work has focused on topics ranging from the political economy and ecology of farmland tenure and critical perspectives of big data in agriculture, to the ways that settler colonial logics and gendered narratives uphold extractive practices and relationships on the land. My research is often interdisciplinary and collaborative in nature, and I have a keen interest in the ethics, politics and process of research itself.
---
I am a mathematical modeller. I use models to study the ecology and evolution of infectious diseases in livestock and wildlife populations. One area of interest is in how modern apicultural practices can impact local disease burden in managed and wild bees.
BEEc's Research Associates are post-doctoral fellows, visiting scholars, research assistants, or other non-faculty researchers who are engaged in research in a relevant field. Their expertise and involvement in the research and intellectual life of BEEc, and participation during workshops and conferences support the future of BEEc.
---
Sandara Brasil
Postdoctoral Fellow, Rehan Lab, York University
---
Katherine Chau
Postdoctoral Fellow, Rehan Lab, York University
Research focus: wild bee conservation genomics
---
---
Sarah French
Postdoctoral Researcher, York University
I am an ecologist working with Dr. Zayed and the BeeCSI team to assess how hive-scale and landscape-scale factors and stressors interact to impact honey bee health in agricultural regions across Canada. My research interests include behavioural, community, and landscape ecology, and how these fields can be applied to conservation efforts. My past research has focused on invertebrate responses to environmental heterogeneity, spanning aquatic, terrestrial, and linked aquatic-terrestrial systems.
---
Liam Graham
Packer Lab Manager, York University
---
Kennedy Halvorson
Research Assistant, Finding Flowers Project, York University
Kennedy completed her research in the Native Pollinator Research Lab, focusing on pollination systems of Nicotiana rustica, a wild species of tobacco that has cultural and traditional significance to many Indigenous peoples across Canada.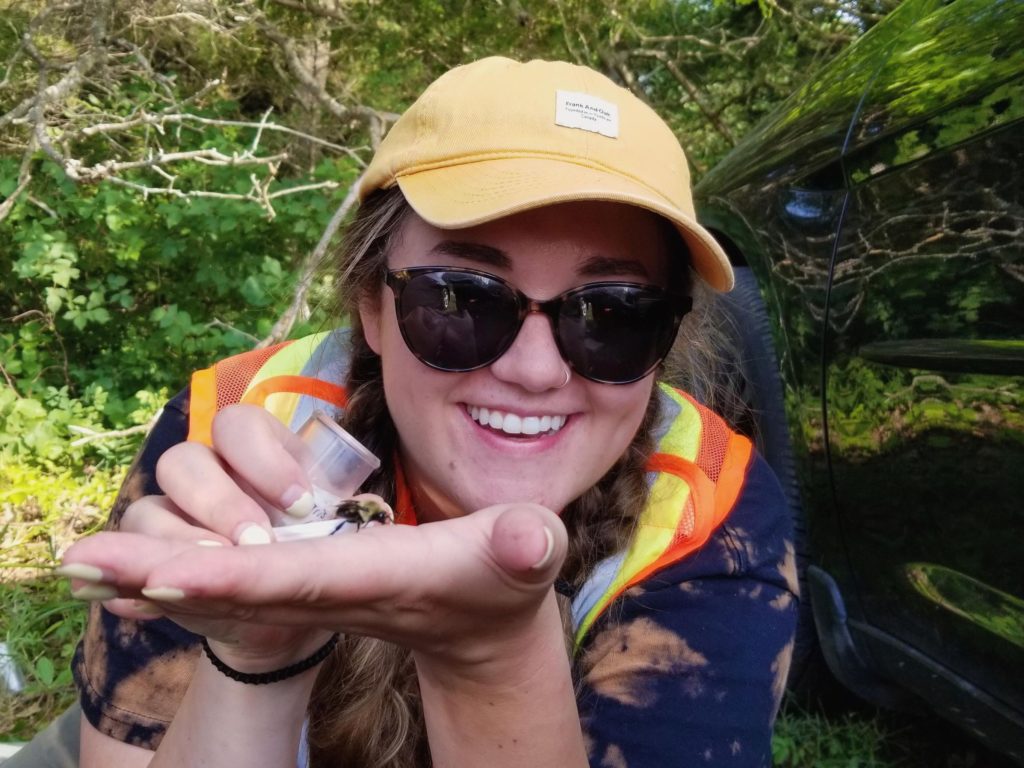 ---
Victoria MacPhail
Postdoctoral Researcher, Colla Lab, York University - funded by Environment Canada
Research foci: developing a clean stock certification program for Canadian commercial bumble bee stock; assessing the value of community (citizen) science for conservation; administering the BumbleBeeWatch.org program.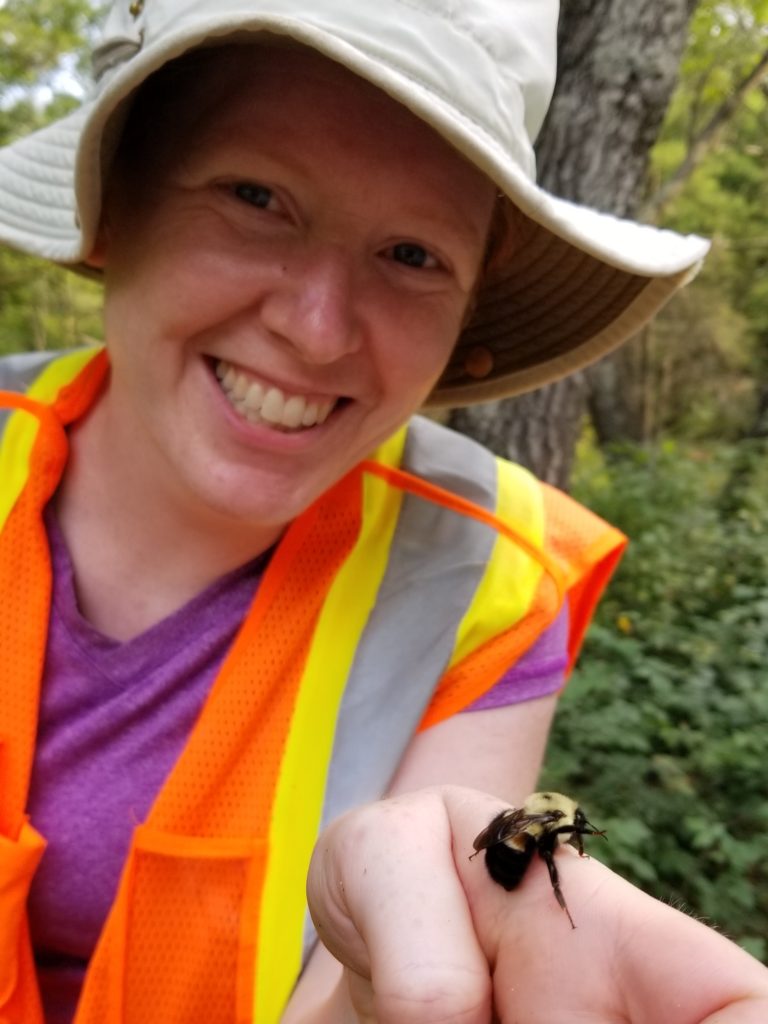 ---
Michael Mikát
Postdoctoral Fellow, Rehan Lab, York University
Research focus: microbial ecology of wild bees across urbanization gradients
---
Rachel Nalepa
Post Doctoral Fellow, Colla Lab, York University
Rachel is social scientist researching the human dimension of pollinator conservation. Rachel's research with the Colla lab was funded through a Mitacs fellowship with the Nature Conservancy of Canada and support from The W. Garfield Weston Foundation.
---
Laura Newburn
BeeCSI Research Associate, Zayed Lab, York University
---
Thomas Onuferko
Postdoctoral Fellow, Packer Lab, York University
---
Bahar Patlar
Postdoctoral Fellow, Zayed Lab, York University
---
---
---
Farida Samad-zada
Research Technician, Rehan Lab, York University
Farida has a background in bioinformatics, conservation genomics, and molecular ecology. Her current research focus in the Rehan Lab includes population genomics of wild bees across eastern North America and developing genomic and transcriptomic databases to support wild bee conservation efforts.
---
I am an ecologist and evolutionary biologist who is broadly interested in beneficial insect behavior, community ecology and conservation. Sometimes this means watching bees in observation nests, sometimes it means using molecular markers to understand population structure, and sometimes it means driving all over to see what insect species we find in different landscapes. While I have primarily worked with wild bees, recently the lab has started to include other beneficial insects such as carabid beetles and even springtails (not technically an insect, I know!). Since 2019, I have been located in Fredericton, New Brunswick, where I am a research scientist for Agriculture and Agri-Food Canada.
---
BEEc's Student Associates are undergraduate or graduate students who are supervised or co-supervised by a BEEc Faculty Associate. Their contribution to research and BEEc activities by attending, participating in and/or supporting the organization of workshops, conferences and other events, drives BEEc's ability to create a hub of bee research.
---
Patrick Arteaga, MES Candidate, Colla Lab
Research focus: bees, ecomusicology, & policy
Anthony Ayers, MSc Candidate, Rehan Lab
Research focus: the ecology and conservation of native bees within urban landscapes
Simran Bahia, MSc Candidate, Zayed Lab
Matthew Chihata, MSc Candidate, Zayed Lab
Apporva Chopra, MSc Candidate, Packer Lab
Research focus: Interactive bee identification keys
Katie Dogantzis, PhD Candidate, Zayed Lab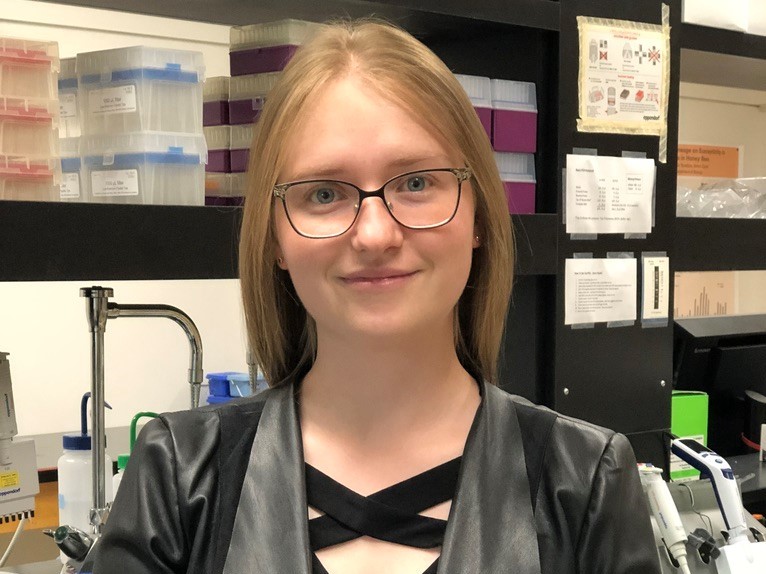 Research focus: adaptive radiation of the European Honey bee (Apis mellifera)
Briann Dorin, PhD candidate, Colla Lab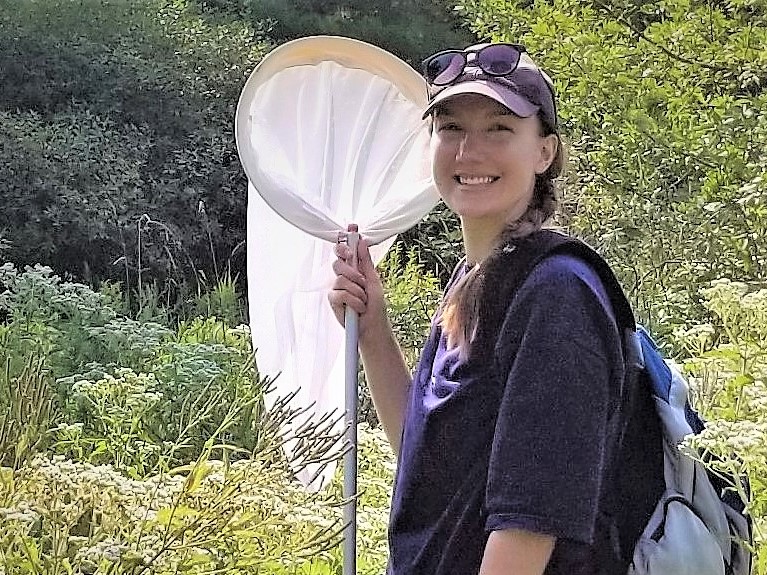 Research focus: the impact of landscape and local variables on native bee communities within vineyard agroecosystems
Hadil Elsayed, PhD Candidate, Colla Lab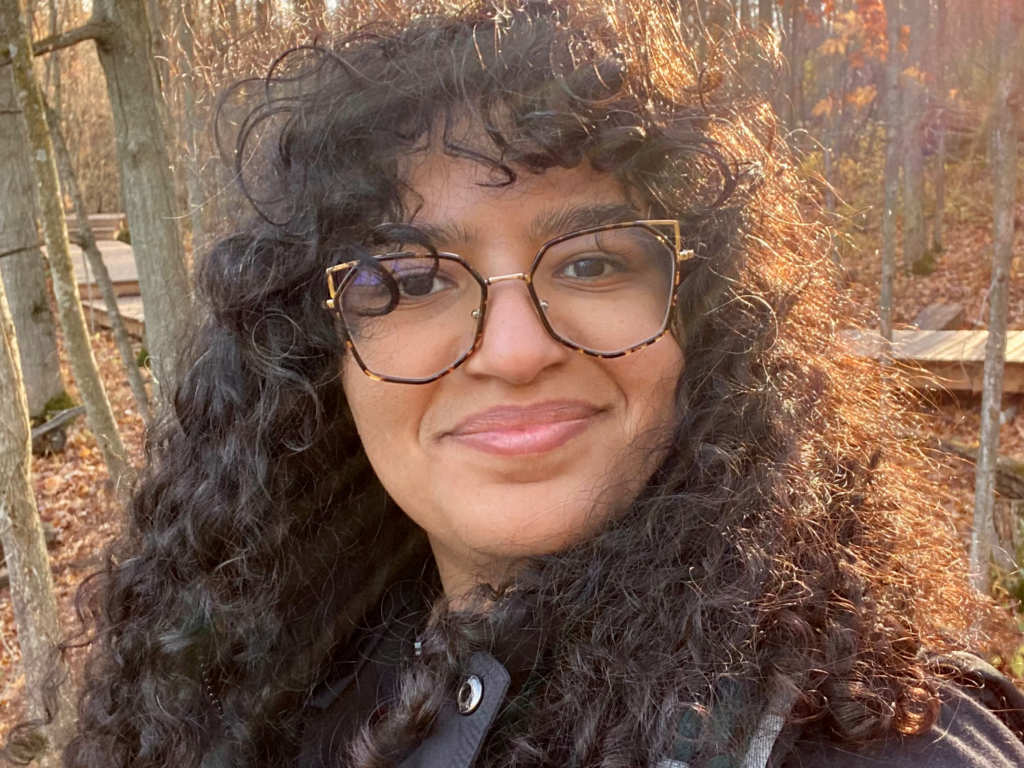 Research focus: the impact of managed honey bees on wild bees in urban landscapes
Kathryn Galang, MSc Candidate, Zayed Lab
Research focus: the molecular basis of altruistic and selfish aggression in honey bees
Shelby Gibson, PhD Candidate, Colla Lab
Research focus: understanding how sustainability policies and programs can influence the ability to conserve biodiversity in a particular landscape
Jesse Huisken, PhD Candidate, Rehan Lab
Research focus: plasticity in foraging behaviour in the small carpenter bee (Ceratina calcarata) using experimental manipulation of observation colonies combined with transcriptomics
Arshad Imrit, MSc Candidate, Zayed Lab
Aidan Jamieson, MSc Candidate, Zayed Lab
Research focus: development of diagnostic tools for neonicotinoid exposure in the western honey bees (Apis mellifera) using transcriptomics
Taylor Kerekes, MSc candidate, Colla Lab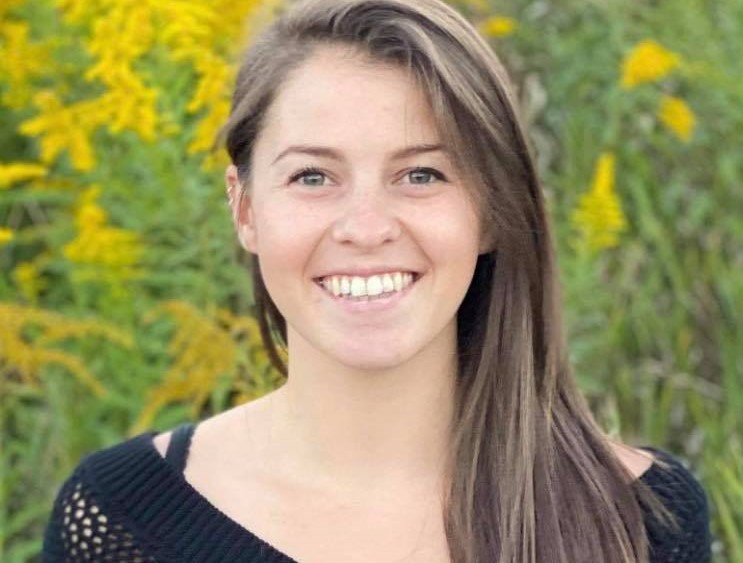 Research focus: competition between wild and managed bees in urban areas
Janak Khopkar, UG thesis, Packer Lab
Sam Luik, MSc Candidate
Mathematic & Statistics, Co-supervised by Dr. Zayed & Dr. Heffernan
Spencer Monckton, PhD Candidate, Packer Lab
Research focus: an integrative systematic revision of Nearctic Pristiphora (Tenthredinidae: Nematinae)
Katherine Odanaka, PhD Candidate, Rehan Lab
Research focus: cleptoparasitic bees, especially Nomada, examining in their systematics, taxonomy, and ecological roles
Caroline Ritchie, UG thesis, Zayed Lab
Nora Romero, PhD candidate, Packer Lab
Research focus: taxonomic revision, systematics and biogeography of the Genus Liphanthus (Hymenoptera: Andrenidae).
Mariam Schamekh, UG Thesis, Rehan Lab
Dova Suttner, PhD Candidate, Zayed Lab
Tanushree Tiwari, PhD Candidate, Zayed Lab
Anthea Travas, MSc Candidate, Zayed Lab
Taeyoon You, MSc Candidate, Zayed Lab
Research focus: Identification of single nucleotide polymorphisms in Apis mellifera associated with expression levels of protein levels
---
The BEEc Industry Associate category recognizes the importance of the community outside of academia in supporting the mandate of BEEc. Industry Associates may be affiliated with a research project, mentor students, host graduate research, or make other valuable contributions towards the success of BEEc and are subject to approval by the Executive Committee.
---
Sarah MacKell
Lead Biologist, Native Pollinator Initiative, Wildlife Preservation Canada
Sarah's graduate research was supervised by Dr. Sheila Colla and investigated whether urban honey bee hives negatively impact wild bees. Sarah collaborates with BEEc on priority research projects to conserve pollinators, especially bumble bees. WPC often co-supervises graduate student projects with BEEc researchers.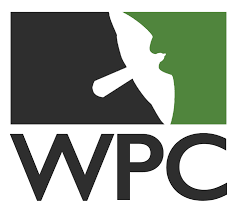 ---