Thank you for your interest in the Centre for Bee Ecology, Evolution and Conservation Speaker Series. The goal of the series is to provide opportunities for current YorkU and BEEc affiliated graduate students and researchers to learn from each other.
Join us for these upcoming sessions:
November 5th, 2021 @11am
Bees, Math and Collaborations with Jane Heffernan & Amro Zayed, York University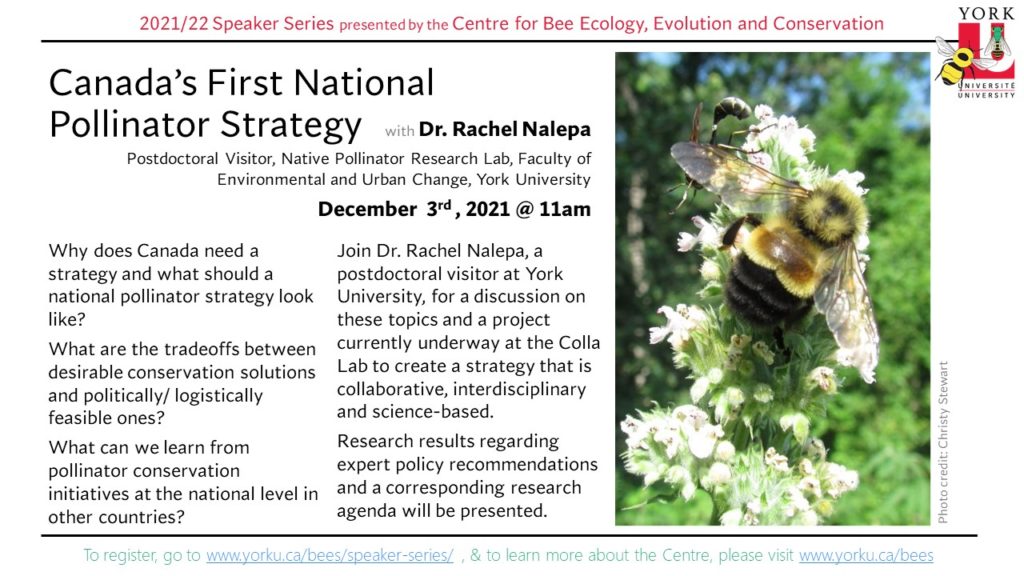 December 3rd, 2021 @ 11am
Canada's First National Pollinator Strategy with Rachel Nalepa, York University
---
We would love to hear about the work happening in your lab!! To get involved, please contact Carolyn (daviesca at yorku dot ca)
Past events: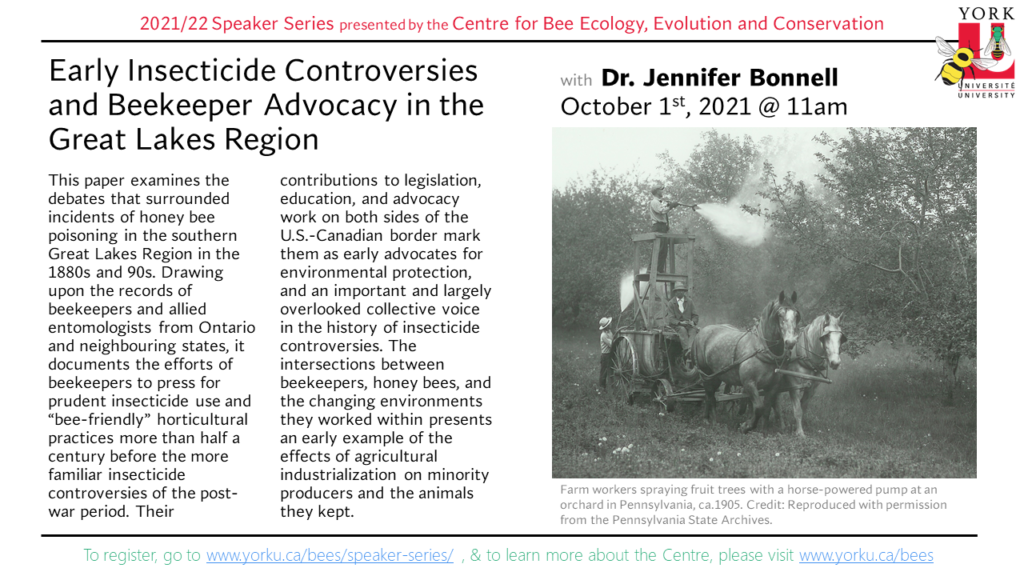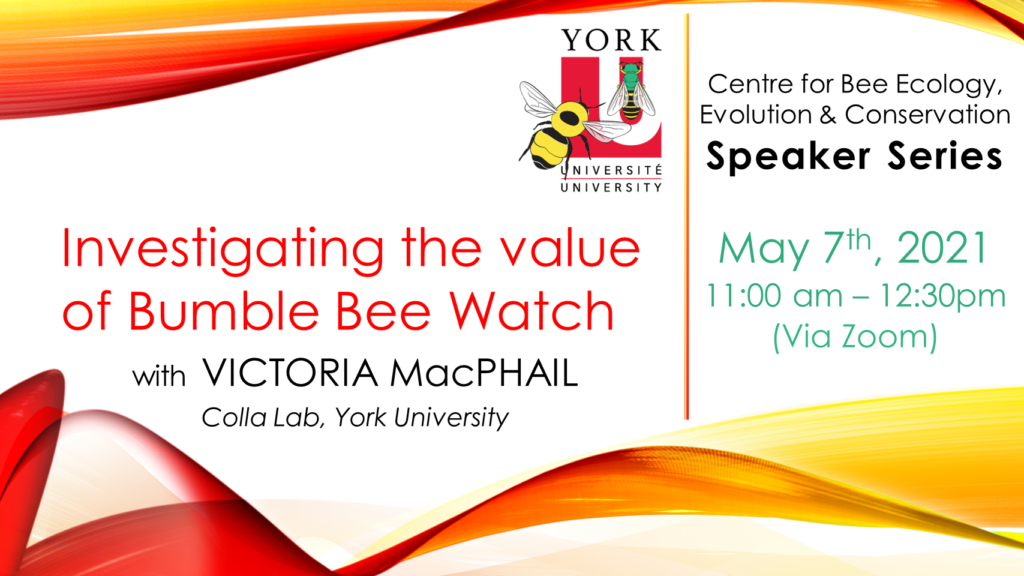 Investigating the Value of Bumble Bee Watch
With Victoria MacPhail, a PhD candidate from the Native Pollinator Research Lab, York University
May 7th, 2021
Join our ListServ!
Want to stay up to date on the latest news and events from the Centre for Bee Ecology, Evolution, and Conservation?