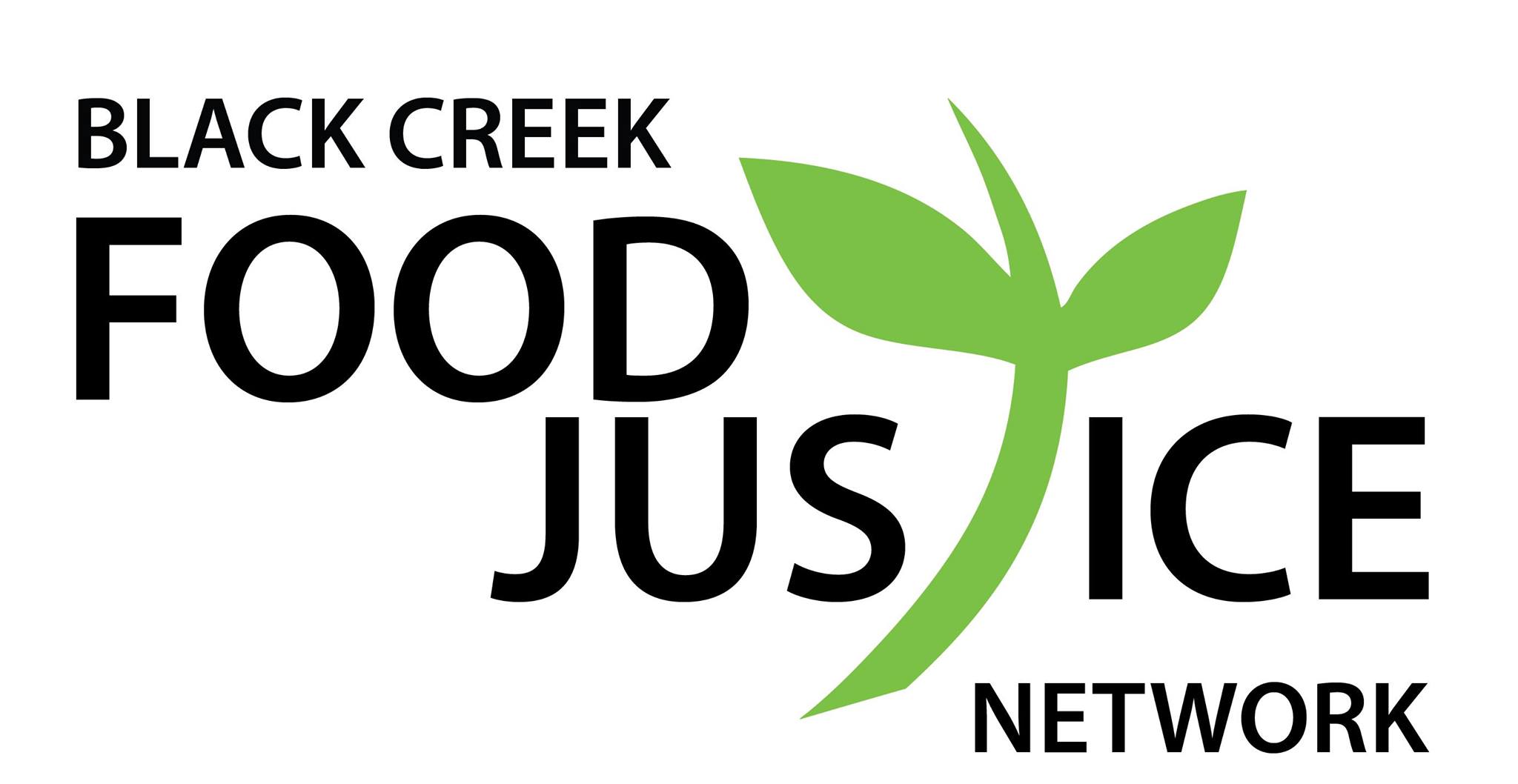 Fighting Food Justice in the Black Creek Community
The Black Creek Food Justice Network is a grassroots working group of Jane-Finch residents, partnering with community organizations and agencies to fight for food justice in our community and beyond. We are an action-focused and social justice based group. We believe that fighting for food justice requires addressing the intersections of food with health, income, labour, migration, race, policing, the environment, gender and more.
The Black Creek Food Justice Network recently released the report "Fighting for Food Justice in the Black Creek Community: Report, Analyses and Steps Forward." This report was generated through resident led community-based research processes, which sought to respect and highlight the voices of Jane-Finch residents on food justice in the Black Creek Community.
Residents shared their time, perspectives, lived experiences and wisdom on difficult topics, including poverty, racism, migration, policing, and mental health. The purpose of this report is to start conversations, to be shared widely, and to further food justice work in its many forms, benefiting the people most impacted by the inequities in the food system. Thus, we ask that anyone who uses this report do so in a way that honors this process, the residents who participated, and the Jane-Finch community. In that spirit, if you use this report to apply for grants or for academic purposes, please consider how you can use the report to further food justice work, mobilizing your resources to work towards our demands. If you have any questions, concerns, or wish to contact us, please email us at blackcreekfoodjustice@gmail.com.

Get Involved
The Black Creek Food Justice meets on the 4th Monday of every month at the Black Creek Community Farm (4929 Jane St. Toronto, ON, M3N-2K8). Please also join us on Facebook!