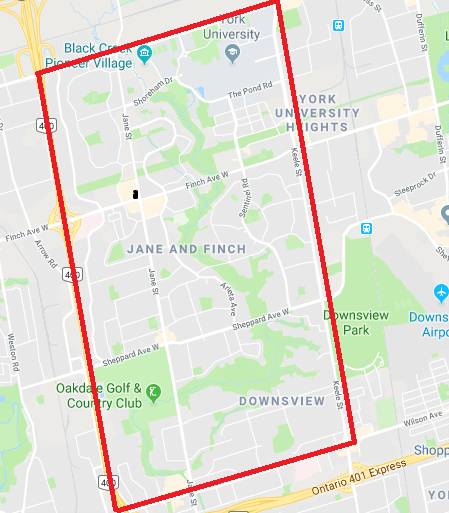 The Catchment We Support
Postal codes: M3N, M3M, M3L, M3J
The CEC is a proud member of the Black Creek and Jane Finch communities. We know the University gains much from being in the community. We want to make sure we continue to contribute in ways that demonstrate reciprocity and mutual support. Here are a few ways we are working on this.
What we offer:
---
Community Networks
The CEC actively participates on various community and YorkU tables to find avenues for collaboration to create more systemic change. This involvement builds capacity and keeps our work grounded in the community. Some of initiatives and committees are:
Neighborhood Action Youth Employment Committee (NAYEC)
Black Creek Financial Action Network (BCFAN)
Jane Finch Education Action Group (JFEAG)
Partnership for Education, Apprenticeship & Training (P.E.A.T.)
YorkU Community Engagement Community of Practice
YorkU President's Sustainability Council
Black Creek Community Collaborative
Black Creek Humber Summit Cluster
Black Creek Food Justice Network
---
Share your thoughts - Community Feedback
Through this form, we welcome comments, questions, suggestions, or other general feedback from community members.