Practicum Student, Global Health [W21]
Intern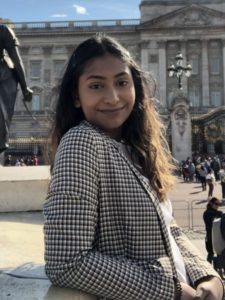 Sofiaa has recently joined the Dahdaleh Institute as a global health practicum student. Sofiaa is currently in her fourth year at York University as a Global Health student specializing in Global Health Promotion and Disease Prevention. She is interested in understanding the emerging and threatening health issues in vulnerable populations and the social conditions contributing to health inequity. She believe it is critical to enter the global health field with a passion for other humans to achieve a resolution to such urgent issues.
Sofiaa is aspiring to develop a presence within the field of global health research in assisting with the development of universal frameworks of planetary health. In doing this, she hopes to understand the process of research and sharing ideas with other key actors in the field.
You may also be interested in...