Post
Published on 17 February 2022
Date: Wednesday, February 23, 9 a.m. EST
The Youth Climate Report (YCR) and UNESCO are co-hosting a webinar showcasing the Dahdaleh Institute's Planetary Health Film Lab (PHFL). YCR Executive Director and PHFL co-lead Mark Terry will explain the Film Lab and how youth make films for the YCR project. This year's films will be screened at the COP27 UN climate summit in Cairo.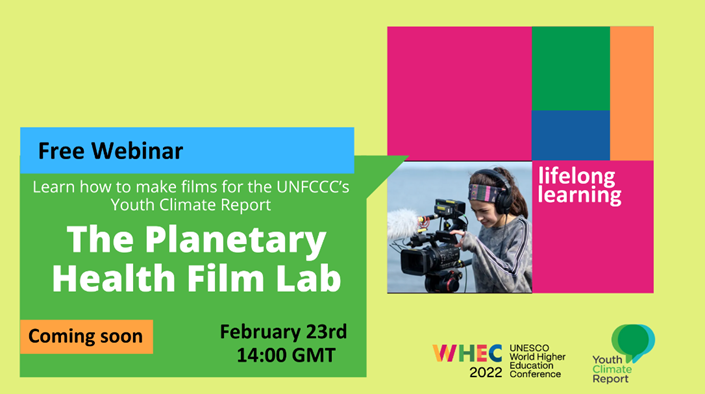 This webinar is part of the 3rd World Higher Education Conference (WHEC2022), which brings together relevant stakeholders to define and prepare a roadmap for a new era of higher education. This roadmap will respond to the challenges faced by humanity and the planet, with special attention to the global disruption created by the COVID-19 pandemic.
You may also be interested in...