Planetary Health Film Lab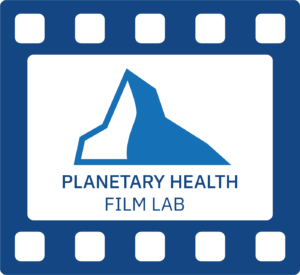 Planetary Health Film Lab 2022
Now in its third year, the Planetary Health Film Lab is an interdisciplinary program featuring a week-long, intensive workshop designed to provide participants with the knowledge, skills, and tools to make short documentary films for the United Nations.
The 2022 edition of the Planetary Health Film Lab is designed for Indigenous youth from 11 communities across Ecuador who have a story to tell about climate change and health and want to do so through film. These films will be produced in the Indigenous languages of Kichwa and Shúar with English subtitles.
During a week-long virtual workshop scheduled for August, our 20 Indigenous youth participants will learn to effectively tell stories from their communities that communicate data, research, and life experiences related to global and planetary health. The week-long workshop is to be held at the Escuela Politecnica Nacional University in Quito. The workshop teaches specific theories, techniques, and modes of social issue filmmaking and provides hands-on experience with new digital technologies and platforms.
All films will be presented at the United Nations climate conference, COP27, in Sharm El-Sheik in Egypt in November. A series of press conferences and side events will showcase the films, which will directly contribute to progressive policy creation on a global scale. These films will not only provide valuable perspectives and data related to planetary health issues in remote areas in Ecuador, but will also be presented in the filmmakers' native language. This is particularly important this year as 2022 represents the first year in the UN's International Decade for Indigenous Languages (2022-2032).
The participants' documentary short films will also be featured on the websites of the United Nations Framework Convention on Climate Change, the Dahdaleh Institute for Global Health Research, and the Youth Climate Report — an influential database platform used as a resource by policymakers.
The 2022 Planetary Health Film Lab is pleased to announce our collaboration with the Quechua Academy and Escuela Politecnica Nacional University in Quito, Ecuador in helping to coordinate this year's project.
---
Program Overview
Learning Outcomes
By the end of the program, participants will have learned:
how documentary film is used as an influential communications tool to inform UN policymakers and for environmental activism;
how to produce digital media projects and GIS maps;
the value and process of collaborative filmmaking;
how to conduct professional interviews with researchers and practitioners;
how to deliver oral presentations; and
how planetary health research can influence policy and practice
Stories
Participants will create short documentary films about planetary health and the impacts of climate change on human health and wellbeing in their communities. General themes are planetary health, global health and humanitarianism, global health foresighting, and the Sustainable Development Goals. The films may tell a narrative and/or communicate research that touches on any of the following:
the relationship between environmental and human health
specific issues created or exacerbated by climate change, such as water safety, displacement, conflict, food shortages, changing patterns of infectious diseases, floods, and droughts
how the humanitarian sector is responding to climate change;
innovative or creative solutions to climate change
innovative or creative health adaptations to climate change impacts;
visions for a healthier future and how to get there
how the participants' communities are pursuing one or more of the United Nations' 17 Sustainable Development Goals
Participants
This year's Planetary Health Film Lab is designed for Indigenous youth in Ecuador and Costa Rica who are interested in using their filmmaking skills (videography and film editing) to tell stories about the impact of climate change on planetary health as well as on human health and wellbeing in their communities.
We want to bring together Indigenous youth from Ecuador and Costa Rica with a diversity of lived experiences and perspectives. We will encourage the participants to use their communities' Indigenous languages along with English titles, subtitles, and credits.
Above all, we are looking for youth with a passion for storytelling through film who are experiencing the urgency of environmental impacts in their home communities.
Eligibility Criteria
Indigenous youth 18 to 30 years old, residing in Ecuador or Costa Rica
proficiency in written and spoken English
experience producing videos using their own cell phones or video cameras
experience editing videos using their own computers and editing software
ability to complete their projects by the program deadline
Important Dates
Call for participants: February 14, 2022
Application deadline: April 12, 2022
Participants notified of acceptance: April 20, 2022
Introductory Zoom session: May 1, 2022
Production: May 2 to June 30, 2022
Post-production: July 1 to 25, 2022
Community Elder approval: July 31, 2022
Workshop (virtual and/or in-person): August 15 to 19, 2022
Micro Film Festival (virtual and/or in-person): August 19, 2022
UN approval: September 10 to 17, 2022
Upload to UNFCCC website (YCR): September 18, 2022
Submission to international film festivals: September 19, 2022
Presentations at UN climate summit, COP27: November 7 to 18, 2022
---
Organizers
People
Mark Terry, PhD, is a documentary filmmaker, polar explorer, Ecocinema scholar and executive director of the Youth Climate Report. He co-leads the Planetary Health Film Lab.
James Orbinski, MD, is the director of the Dahdaleh Institute for Global Health Research. He is the founder and co-lead of the Planetary Health Film Lab.
Kate Tilleczek, PhD, is the Canada Research Chair, Young Lives, Education & Global Good and scientific director (and founder) of the Young Lives Research Lab. She is the educational lead for the Planetary Health Film Lab.
Deborah MacDonald, MA, is the senior research associate and manager for the Young Lives Research Lab. She is the research lead for the Planetary Health Film Lab.
Organizations
The Planetary Health Film Lab is a collaboration between the Dahdaleh Institute for Global Health Research, the Young Lives Research Laboratory, Planetary Health Alliance, and the Youth Climate Report.
Funding
The 2021 edition of the Planetary Health Film Lab is made possible by a grant from the Hunter Family Foundation.

---
Summer 2021 Films
Winter 2020 Films
Seven emerging filmmakers from six countries came to the Dahdaleh Institute in Toronto from 16 - 22 February 2020 to participate in the Planetary Health Film Lab. The Film Lab took these young filmmakers through an intensive five-day process to create a film which tells a story about the health impacts of climate change.
The Winter 2020 cohort of youth were the workshop's first. The group includes environmental activists and emerging filmmakers from Canada, Australia, Ecuador, Colombia, India, and Italy.
Thierry Toto (Italy)
Karla Cajas (Ecuador)
Ishika Mitra (India)
Kai Millen (Australia)
Monica Monrroy Botero (Colombia)
Vivian Guido (Canada)
Jacquelin Montoya Hidalgo (Ecuador)
You may also be interested in...