Project
Last Updated on 27 February 2023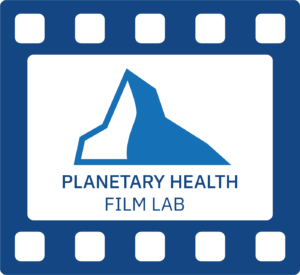 Planetary Health Film Lab 2023 - Central America
In its first year, the Planetary Health Film Lab has trained youth from Italy, India, Canada, Australia, Colombia, and Ecuador. It then targeted Indigenous youth from the Circumpolar Arctic and South America. This year, we are focusing our lens on Central America and are reaching out to Indigenous youth in Costa Rica and Belize. If you are a young person between the ages of 18 and 35 and would like to participate in our unique filmmaking program for the United Nations, we would love to hear from you. On February 14, the call for applications was launched here:
---
Program Overview
Learning Outcomes
By the end of the program, participants will have learned:
how documentary film is used as an influential communications tool to inform UN policymakers and for environmental activism;
how to produce digital media projects and GIS maps;
the value and process of collaborative filmmaking;
how to conduct professional interviews with researchers and practitioners;
how to deliver oral presentations; and
how planetary health research can influence policy and practice
Stories
Participants will create short documentary films about planetary health and the impacts of climate change on human health and wellbeing in their communities. General themes are planetary health, global health and humanitarianism, global health foresighting, and the Sustainable Development Goals. The films may tell a narrative and/or communicate research that touches on any of the following:
the relationship between environmental and human health
specific issues created or exacerbated by climate change, such as water safety, displacement, conflict, food shortages, changing patterns of infectious diseases, floods, and droughts
how the humanitarian sector is responding to climate change;
innovative or creative solutions to climate change
innovative or creative health adaptations to climate change impacts;
visions for a healthier future and how to get there
how the participants' communities are pursuing one or more of the United Nations' 17 Sustainable Development Goals
---
Organizers
People
Mark Terry, PhD, is a documentary filmmaker, polar explorer, Ecocinema scholar and executive director of the Youth Climate Report. He co-leads the Planetary Health Film Lab.
James Orbinski, MD, is the director of the Dahdaleh Institute for Global Health Research. He is the founder and co-lead of the Planetary Health Film Lab.
Kate Tilleczek, PhD, is the Canada Research Chair, Young Lives, Education & Global Good and scientific director (and founder) of the Young Lives Research Lab. She is the educational lead for the Planetary Health Film Lab.
Deborah MacDonald, MA, is the senior research associate and manager for the Young Lives Research Lab. She is the research lead for the Planetary Health Film Lab.
Organizations
The Planetary Health Film Lab is a collaboration between the Dahdaleh Institute for Global Health Research, the Young Lives Research Laboratory, Planetary Health Alliance, and the Youth Climate Report.
Funding
The Planetary Health Film Lab is made possible by a grant from the Hunter Family Foundation.

---
Summer 2022 Films
Summer 2021 Films
Winter 2020 Films
You may also be interested in...