---
---
Humanitarian Water Engineering Intensive Course
---
Course Description
The Humanitarian Water Engineering Intensive Course offers participants an opportunity to gain practical knowledge of the design, construction, and operation of water supply systems in emergencies. The course covers both the theoretical fundamentals and the practical considerations of providing safe water, from source to consumer, in humanitarian contexts.
Over ten weeks, participants will learn about the many factors that need to be considered when designing water systems, including source selection, water quality, treatment and storage approaches, human factors, maintaining safe water chain, and preparing for outbreaks.
Course instructors are highly experienced humanitarian water engineering practitioners and researchers, and use curated readings, lectures, and group problem-based learning activities as teaching and learning tools. A certificate will be offered to participants upon successful completion of the intensive course.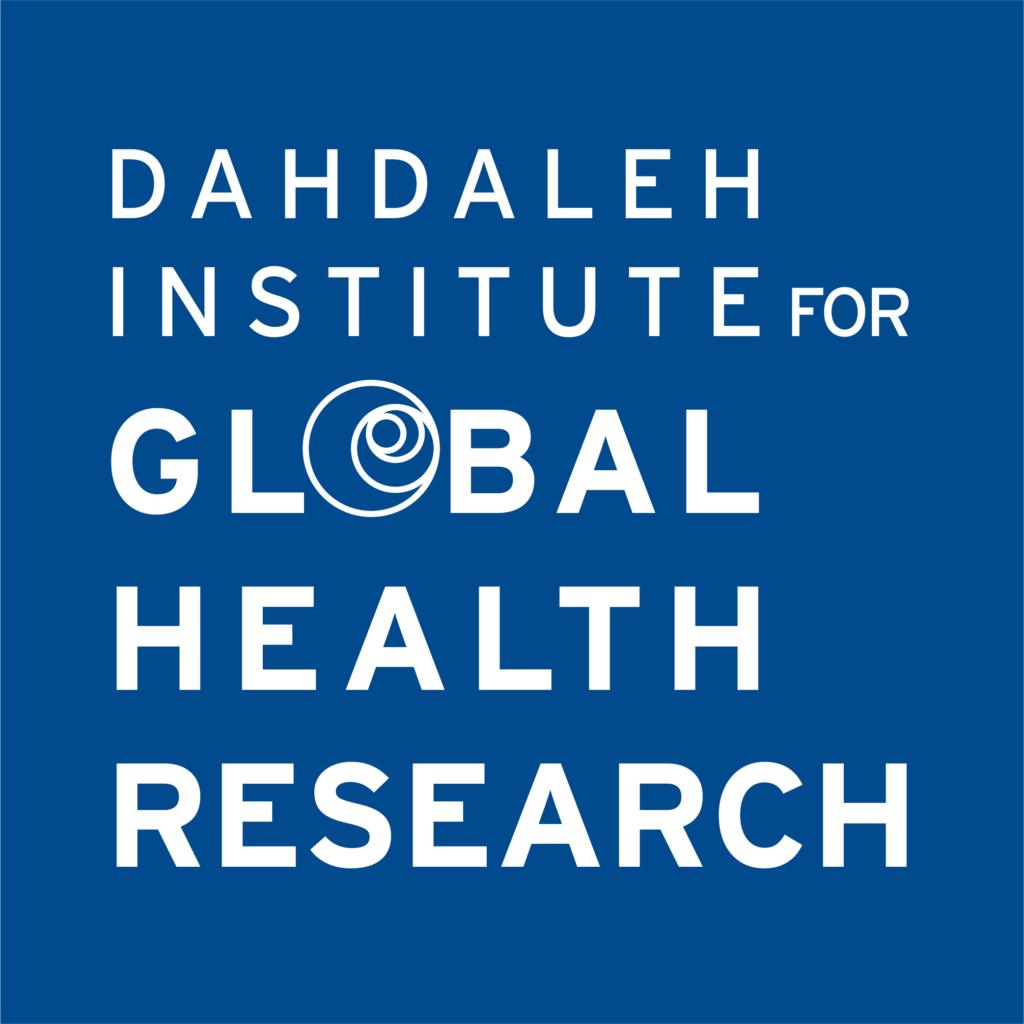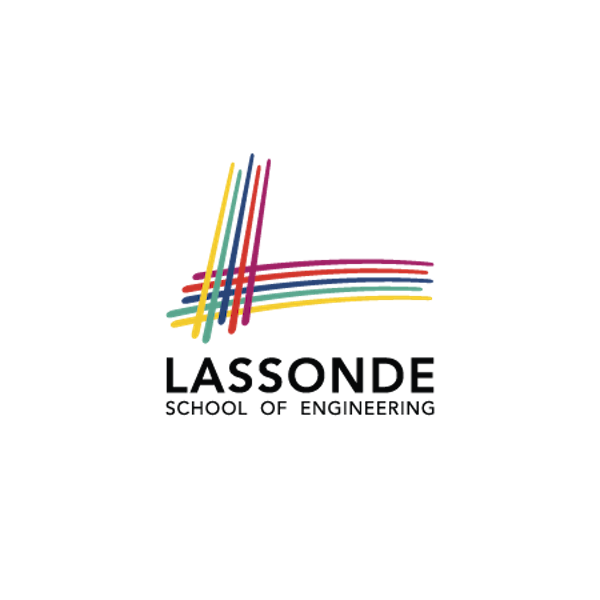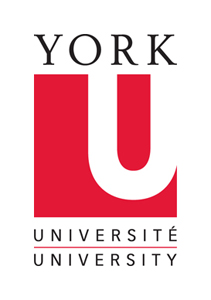 Click here to download the brochure
---
Learning Outcomes
Participants will be equipped with the rigorous technical and contextual knowledge necessary for developing effective safe water supply projects in real-world humanitarian operations. Participants will gain theoretical and pragmatic understanding of five core technical areas essential for getting water from sources to people during humanitarian emergencies:
water source development (groundwater and surface waters)
water quality characterization and risk assessment
water treatment methods, process selection, and design
safe water supply chain (distribution and delivery)
waterborne disease outbreak preparedness and response
Participants will also develop an understanding of the operational context of humanitarian response by engaging with a number of cross-cutting themes throughout the course:
humanitarian principles, structures, and standards
water, sanitation, hygiene (WASH), and public health
needs assessments
monitoring, evaluation & learning (MEL) and program modeling
operational research and emerging questions
---
Participants
This course will benefit individuals with some experience in humanitarian response and/or water supply systems to enter or advance as WASH practitioners in humanitarian operations. The course will be conducted in English. We particularly encourage applications from:
humanitarian professionals from international NGOs, local NGOs, UN agencies, and other organizations seeking to deepen their technical knowledge of water engineering in humanitarian response;
professional engineers and other technical specialists seeking to gain an understanding of water engineering in the humanitarian sector; and
graduate and upper-level undergraduate students seeking to deepen their technical knowledge and gain exposure to working in the humanitarian sector.
Participants who successfully complete all course components will be awarded a Certificate of Completion. Please note that this is a non-degree course and is not intended to count toward degree completion requirements.
Course Structure
This course is open to participants from diverse backgrounds, including those without operational humanitarian experience. The pre-course reading phase offers participants an opportunity to gain sufficient background and understanding in humanitarian principles and key thematic issues to engage fully with the technical material that follows. The reading material has been curated to ensure that all participants are ready to join the problem-based learning (PBL) phase of the course. The first five modules summarized below provide the framework for applying the latter five technical modules to real-world design challenges. All participants, irrespective of past experience or training, will be expected to complete the pre-course reading modules and the associated unit quizzes prior to advancing to the team-based PBL phase.
The course will run for ten weeks in Fall 2021 and is divided into two five-week phases:
I. Pre-Course Reading / Asynchronous Phase (Weeks 1 to 5):
Unit 1: Fundamental humanitarian principles and standards
Unit 2: Humanitarian architecture and coordination
Unit 3: Water, public, and environmental health in emergencies
Unit 4: Project management in emergencies
Unit 5: Assessments, monitoring, and quality assurance
Participants will gain a solid understanding of the fundamental principles and humanitarian cross-cutting issues relevant to water supply design and operation through self-directed study of curated reading modules. Participants will also be provided with two case studies of water supply interventions in previous humanitarian responses. Participants will complete unit quizzes to progress between modules. Instructors will schedule limited live virtual office hours during this five-week period to address questions and provide learning support.
II. Problem-Based Learning / Synchronous Phase (Weeks 6 to 10):
Unit 6: Water quality characterization and risk assessment
Unit 7: Water sources, protection, and development
Unit 8: Water treatment
Unit 9: Distribution and safe water chain
Unit 10: Outbreak preparedness and response
Over the next five weeks, the course will dive into the technical details of water supply in emergencies. Technical concepts will be explored through a combination of webinars, readings, and problem-based learning, with participants working on design challenges reflecting real-world experience. The aim of this phase is to:
apply learning from the asynchronous phase to real-world examples;
apply problem analysis and prioritization approaches in contexts with uncertainty and changing information; and
understand how technical decisions, human factors, and humanitarian principles interact in complex ways in emergencies.
---
Fee Structure
Fees may be subject to change. Updated August 9, 2021
We are pleased to be able to offer subsidized course fees to selected groups, as highlighted in the fee structure table below:
| | |
| --- | --- |
| Group | Fee |
| All participants from LMICs | Subsidized Flat Fee: $200 |
| Undergraduate and graduate students from HICs | Subsidized Flat Fee: $1000 CAD |
| NGO, INGO, UN agency employees from HICs | Subsidized Flat Fee: $1500 CAD |
| Engineers and other professionals from HICs | Full Fee: $2500 CAD |
LMIC: Low- and middle-income countries
HIC: High-income countries
Qualified applicants who may need fee subsidies should contact the course director, Syed Imran Ali, PhD.
---
Key Dates
Applications open: 7 July 2021
Last day to apply: 15 September 2021
Welcome session: 22 September 2021
5-week reading phase: 27 September 2021
5-week PBL phase: 1 November 2021
Applications will be reviewed on a rolling basis. Qualified candidates will be invited to register for the course. Enrolment is capped at 30 participants and registration is on a first-come, first-served basis for qualified candidates.
---
Course Teaching Team
Dr. Ali is an experienced aid worker and engineering researcher who seeks ways to improve public health engineering in humanitarian response. He has worked as a water and sanitation specialist and led operational research with Médecins Sans Frontières (MSF/Doctors Without Borders) and UNHCR (the UN High Commissioner for Refugees) in South Sudan, Pakistan, Jordan, Rwanda, Uganda, and elsewhere. Dr. Ali has taught at the University of California-Berkeley, where he completed a postdoctoral fellowship, and holds a PhD in environmental engineering from the University of Guelph. Dr. Ali is a fellow at the Dahdaleh Institute for Global Health Research and adjunct professor in the Lassonde School of Engineering at York University. Dr. Ali is founder and lead of the Safe Water Optimization Tool Project (https://www.safeh2o.app/), a water quality data analytics platform that helps ensure drinking water safety during humanitarian emergencies.
Mr. Brown is a water, sanitation and public health engineering expert, with over nine years' experience leading humanitarian and development projects across Africa, Asia, and the Middle East. His work has involved setting up community health centres in Sierra Leone with Oxfam during the Ebola outbreak, coordinating contingency planning ahead of the Mosul offensive in Iraq with the Global WASH Cluster, and designing water supply and sanitation programs in South Sudan, Myanmar, Liberia, Iraq, Ukraine, Nigeria, and Lebanon with Oxfam, GOAL, and NRC. Prior to his work in the humanitarian sector, James co-founded Red Button Design – a social enterprise in the UK developing appropriate technology solutions for safe water access in rural communities. James specializes in bringing a diverse set of perspectives, from technical engineering to user-centred design, data science and business strategy, to the design of innovative, effective humanitarian programmes.
Matt Arnold, MSc – Lecturer & Curriculum Developer
After starting a career in the London Fire Brigade as an operational firefighter and then crew commander, Matt left to work as a logistician for Médecins Sans Frontières (MSF) in 2003. A move to becoming a water and sanitation specialist soon led to a fascination with water well drilling and groundwater supply. After obtaining an MSc in hydrogeology in 2010, he worked as an emergency water and sanitation advisor for MSF, planning and implementing outbreak response, public health and groundwater and surface water supply interventions in many emergency contexts. After moving to Canada in 2018 he worked at the Dahdaleh Institute for Global Health Research on several water quality related research projects and the development of the Humanitarian Water Engineering course. He has now left the humanitarian world (for the time being!) to work for WJ Groundwater, an engineering company specializing in drilling and dewatering services for the construction sector.
Dr. Kadir is a continuing lecturer at the University of California-Berkeley and a WASH Specialist with Global Support for Development (GSD). At Berkeley, he teaches courses in civil and environmental engineering, the Global Poverty & Practice Program, and political economy, and with GSD he supports rapid responses to emergencies. He received his PhD in civil and environmental engineering from Berkeley in 2010. His doctoral research focused on pathogen removal in water and wastewater treatment systems, and he was awarded a Fulbright Fellowship to work on water and wastewater treatment in Morocco. Dr. Kadir has a highly distinguished teaching and research career at Berkeley including being selected as a Chancellor's Public Scholar in 2013, being awarded the Chancellor's Award for Public Service for Service-Learning Leadership in 2014, and receiving UC Berkeley's Distinguished Teaching Award, the campus's most prestigious honour for teaching in 2017.
Cheryl McDonald, MSc - PBL Facilitator
Ms. McDonald is a skilled humanitarian professional with over 18 years of experience working in international development, emergency, and protracted crisis. She has managed and advised on water, sanitation, and public health programmes across Africa and Asia, including in the Democratic Republic of Congo, South Sudan, Kenya, Indonesia, Madagascar, and Haiti. Her work has included serving as the advisor for the UK Foreign, Commonwealth & Development Office-funded Global WASH results programme and as the humanitarian expert on a 12-month evaluation of UNICEF's WASH programming. Cheryl has been on the Red Cross emergency roster since 2011, most recently deploying to Bangladesh for the Rohingya refugee crisis. Cheryl holds a masters in civil and environmental engineer from Southampton University, an MSc in water and waste management from the National School for Water and Environmental Engineering in Strasbourg, and she is a chartered civil engineer. 
Prof. Gora is assistant professor of civil engineering at York University's Lassonde School of Engineering. Prof. Gora and her team study drinking water treatment, quality, and safety with a focus on small, decentralized, and Arctic drinking water systems in Canada. Their research also encompasses the development and evaluation of light-based water purification and sensing technologies like UV LEDs, advanced oxidation, and nanomaterial-driven photocatalysis. Prof. Gora holds an NSERC Discovery Grant and is registered as a professional engineer in Ontario and Nova Scotia. Prof. Gora teaches courses related to drinking water, wastewater, and water resources. She is active in numerous water industry groups including the Treatment Committee of the Ontario Water Works Association, the Board of the Canadian Association on Water Quality, the Organic Contaminants Research Committee of the American Water Works Association, and the International UV Association.
Andy Bastable - Lecturer
Andy Bastable has over 30 years of practical emergency and development field experience in water and sanitation. Andy joined Oxfam in 1990 becoming the Public Health Engineering team leader in 2002. Andy has focused on improving technologies and approaches in sanitation, bulk and household water treatment, evaluations as well as leading a number of innovation projects for emergency response and long-term sustainability. Andy was the WASH focal point for the 2nd edition of Sphere in 2004 and is currently co-lead of the global cluster Fecal Sludge Management technical working group. He led the Emergency Wash Sector Gap analysis in 2013 and in 2020.
Michelle Farrington, MA, MPH – Lecturer
Michelle is a specialist in public health and community engagement with more than 15 years' experience in capacity building, public health, epidemic preparedness and response, and community engagement, which includes over 8 years working in protracted disasters, post emergency planning, and long-term development. Michelle has a masters degrees in humanitarianism and conflict response (University of Manchester) and public health (LSHTM). She has worked for WaterAid in Madagascar, International Medical Corps in Syria, and Oxfam in multiple humanitarian contexts. Most recently she led the Public Health component of Oxfam's COVID-19 Task Force, providing advisory on preventative measures for the global confederation of Oxfam affiliates. Prior to working with Oxfam, Michelle led capacity building initiatives for RedR UK, focusing on building humanitarian capacity in WASH and shelter.
Prof. Satinder Kaur Brar is James and Joanne Love Chair in Environmental Engineering at York University's Lassonde School of Engineering. Her research interests span both environmental biotechnology and ecological decontamination technologies, and she leads the research group at the Bioprocessing and Nano-Enzyme Formulation Facility at York University. Much of her work has been on understanding the conversion of residues into high value bioproducts as well as integrating decontamination with resource recovery. Prof. Brar is an Academician at the European Academy of Science and Arts since 2021 and a member of the College of New Scholars, Artists and Scientists of the Royal Society of Canada. She has co-edited 15 books on environmental engineering and has about 360 research publications. Her research laboratory over the past 16 years has trained 25 PhDs, 8 masters and 6 postdoctoral students.
Prof. Asgary is associate professor in disaster & emergency management at York University. His area of research and teaching is on disaster and emergency modeling, mapping, simulations and exercise; post-disaster recovery and reconstruction; and organizational and business continuity and resilience. Prof. Asgary is the director of the United Nations Institute for Training and Research (UNITAR) Centre International de Formation des Acteurs Locaux (CIFAL) at York and the associate director of the Advanced Disaster, Emergency and Rapid-response Simulation (ADERSIM). He has served as the global board member of the International Association of Emergency Management (IAEM) and president of the IAEM-Canada from 2007-2009. Prof. Asgary was among the recipients of the York Research Leaders Award in 2015 and 2019. He is currently involved as PI and Co-PI in a number of major research projects funded by SSHRC, CIHR, NSERC, DRDC, and IDRC, among others.
Dr. Orbinski is a professor and the inaugural director of York University's Dahdaleh Institute for Global Health Research. Dr. Orbinski has a highly distinguished career in humanitarian action and research. He has worked providing medical relief in situations of war, famine, epidemic disease, and genocide with Médecins Sans Frontières (MSF/Doctors Without Borders). He was elected international president of MSF from 1998 to 2001, accepted the Nobel Peace Prize awarded to MSF in 1999, and co-chaired the founding of the Drugs for Neglected Diseases Initiative in 2004. He is the author of the best-selling book An Imperfect Offering: Humanitarianism in the 21st Century. In 2016-2017, as a Fulbright visiting professor to the University of California-Irvine, he worked on modelling the health impacts of climate change. Dr. Orbinski holds a BSc from Trent University, an MD degree from McMaster University, and an MA in International Relations from the University of Toronto. He is an Officer of the Order of Canada and received the Meritorious Service Cross for his leadership in providing direct medical relief in Kigali during the 1994 genocide in Rwanda.
---
Expression of Interest for 2022 Enrolment
Applications for 2021 enrolment have closed. If you are interested in this, please fill-up the form below and we will reach out to you prior to launching the next iteration of the course.
---
Cancellation Policy
Registered participants who wish to cancel their enrolment must inform the Course Director by email by the following dates:
Friday September 24th at 5:00 PM EST for a 100% refund
Friday October 15th at 5:00 PM EST for a 50% refund
After these dates, there will strictly be no refunds. The PBL period will begin shortly thereafter, for which enrolment must be finalized so we can constitute PBL groups. We thank participants for their understanding.
---
Organizing Institutions
Dahdaleh Institute for Global Health Research
The Dahdaleh Institute for Global Health Research seeks to enhance effectiveness, equity, and excellence in global health research. We are global health leaders, researchers, practitioners, and students using a critical problem-solving approach to 21st-century global health challenges. We conduct research, teach, and form partnerships in three thematic areas: planetary health, global health and humanitarianism, and global health foresighting.
We use experimental and experiential methods, and our research creates knowledge that supports policy and practice relevant to the themes of the Institute. The Dahdaleh Institute is widely recognized for its collaborative and transdisciplinary research, its meaningful impacts, and its leadership in fostering a new generation of global health scholars and practitioners.
Lassonde School of Engineering
Between now and 2050 we face great challenges: climate change, clean water, energy, cyber security, to name just a few. The opportunities are even greater: big data, driverless cars, 3D printing, artificial intelligence, and many more. What do all these questions have in common? They are complex, they are borderless and they transcend traditional divides.
To solve these big problems and to seize these enormous possibilities, the world needs engineers who are more than just technical experts. The world needs a different kind of engineer, employers want a different kind of engineer, and students expect a different kind of engineering education to prepare them for the next 50 years.
The Lassonde School of Engineering has been created to be the home of the Renaissance Engineer: a place where students are free to explore their passions and gain different perspectives from the world around them.
Renaissance Engineers think in big systems not little silos, design with people in mind and embrace ambiguity.
Advanced Disaster, Emergency and Rapid Response Simulation
The goal of the Advanced Disaster, Emergency and Rapid Response Simulation (ADERSIM) is to evaluate and enhance disaster and emergency planning and rapid emergency response strategies by governmental, non-governmental and private sector organizations in Ontario, across Canada and around the world. ADERSIM conducts disaster research and training and provides supports to its governmental, non-governmental, and private sector partners through its state-of-the-art Emergency Operations Centre.
---
Contact
Dr. Syed Imran Ali, Course Director
[siali]@yorku.ca.
---
Themes

Global Health & Humanitarianism

Topics

Water

Contributors

James Orbinski, OC, MSC, BSC, MD, MA, MCFP

, Course Director

Syed Imran Ali, PhD

, Course Director

James Brown

,

Satinder Kaur Brar, PhD

, Course Director

Ali Asgary, PhD

, Course Director

Status

Active

Related Work

N/A

Updates
---
You may also be interested in...
---