SSHIFTB: Social Science & Health Innovations for Tuberculosis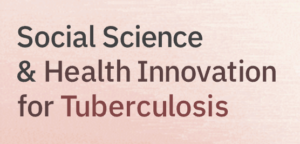 The Social Science & Health Innovations for Tuberculosis (SSHIFTB) Centre is a global community of practice focused on social science research and innovation to address the global TB epidemic. The mission of the Centre is to connect social science TB scholars, advocates, and learners from a range of disciplines, institutions, and settings, and inspire new thinking around practices and interventions to address the social and sociomedical aspects of TB. The hope is that this virtual centre will increase coordination and collaboration as well as reduce duplication of efforts. By leveraging the virtual space, we hope to include ideas, research and innovation from all around the world.
Project Lead: Amrita Daftary, PhD, MPH
Amrita Daftary is Assistant Professor of Global Health at the School of Health Policy & Management, York University, and Director of the SSHIFTB Centre. Amrita is a social-behavioural health researcher with expertise in qualitative methods. She studies health care behaviours and care giving practices for tuberculosis (TB), and the social structure of TB programmes to guide interventions and related policy responses. She is particularly interested in adherence to treatment, quality of care, and stigma mitigation in drug-resistant TB and TB-HIV co-morbidity. Most of Amrita's research is situated in South Africa and India.
You may also be interested in...