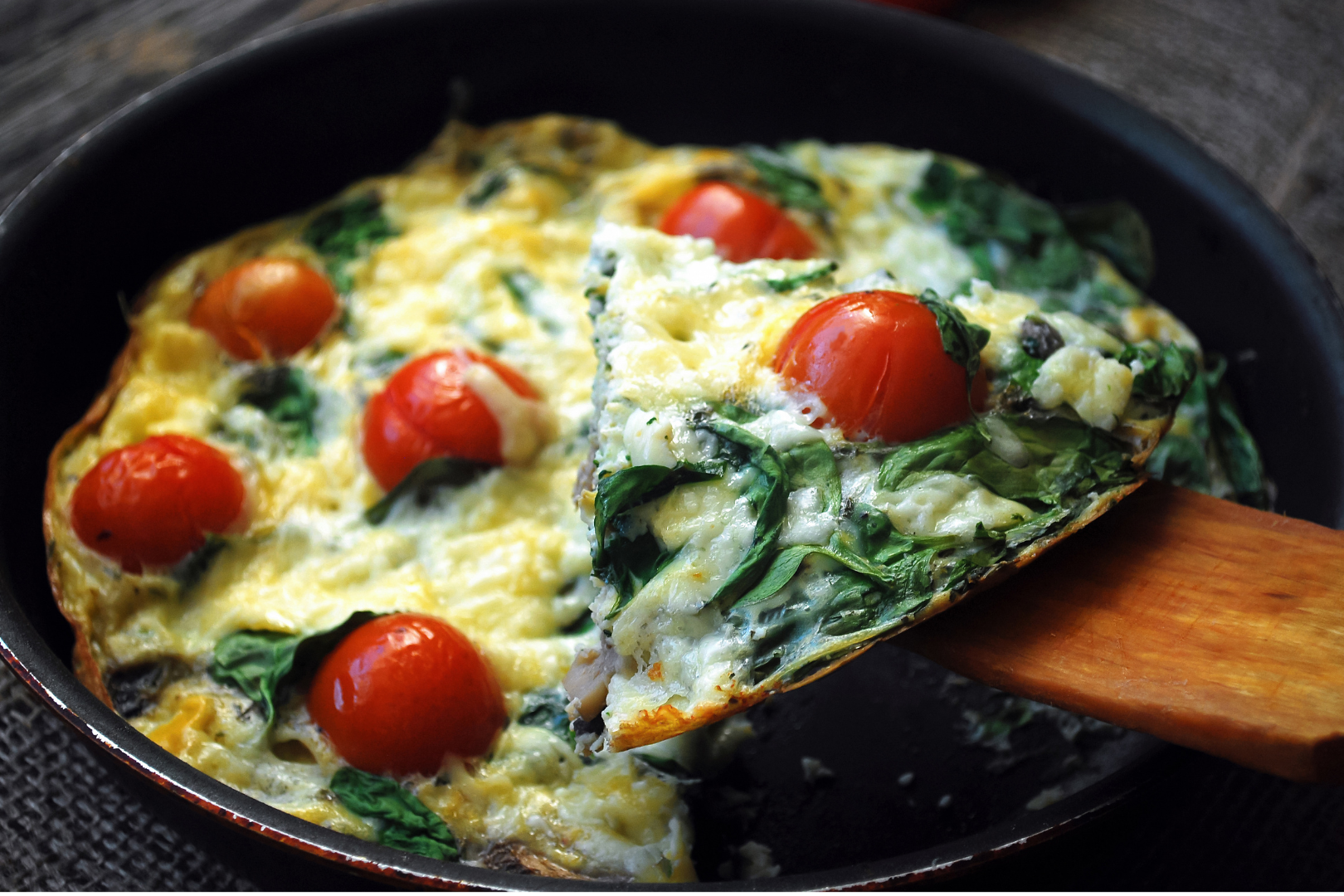 Time :
15 mins
Servings :
2
Recipe by :
Eunice Adu-Tutu, Dietetic Practicum Student
---
Breakfast, Lunch
Ingredients
4 large eggs
1 tsp garlic powder
1 tsp of salt & pepper, to taste
2 tsp olive oil or oil of choice
10 cherry or grape tomatoes, halved
3 cups baby spinach
2 tbsp of crumbled feta cheese
A few leaves of fresh basil, chopped
Directions
Whisk eggs with garlic powder, salt, and pepper in a bowl. Set it aside.
Heat up a medium-sized pan on medium heat and add oil
Put tomatoes into the pan, stirring around occasionally for about 3 minutes.
Add baby spinach to the pan and stir with tomatoes until leaves begin to wilt, about 2 minutes. 
Pour the whisked eggs overtop, ensuring that the entire pan is covered with egg.
Sprinkle crumbled feta on top of eggs and cover the pan with a lid.
Reduce heat and allow to cook. The eggs should puff up and be cooked through when done, about 5 minutes.
Remove pan from heat, once the eggs are done
Sprinkle freshly chopped basil leaves on top of the eggs.
TIPS:
Use arugula or kale instead of spinach
You can use goat cheese or parmesan instead of feta cheese
For a dairy-free alternative, remove feta cheese
You can pair this recipe with gluten-free bread or roasted potatoes