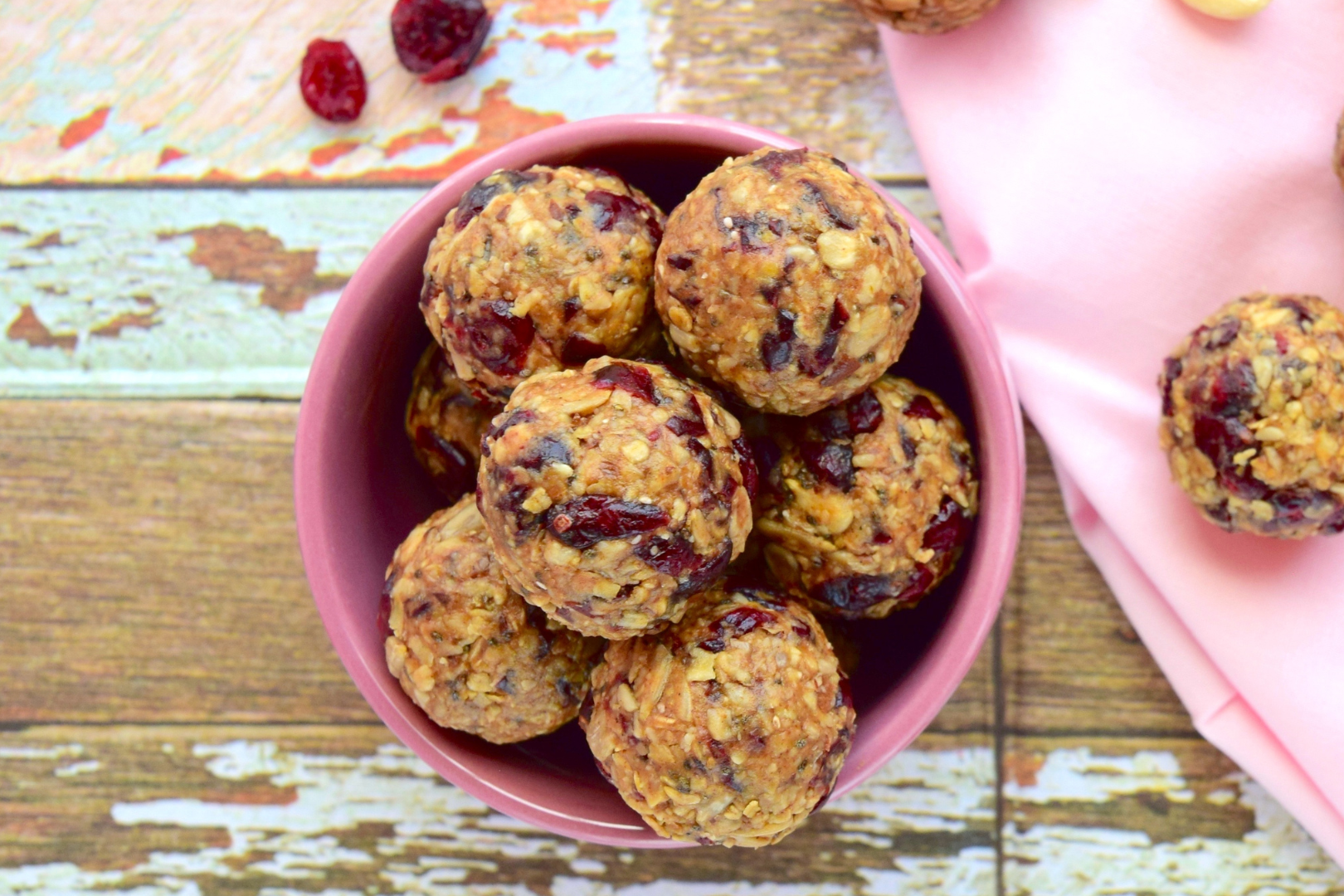 Time :
10 mins
Servings :
16 bites
Recipe by :
Dahlia Abou El Hassan, Dietitian
---
Dessert, Snack
Ingredients
1/2 cup dried cranberries, chopped
1/4 cup walnuts, finely chopped
1/2 cup rolled oats
1 cup unsweetened coconut shreds or flakes
1/4 cup chia seeds
3/4 cups peanut butter
1/4 cup maple syrup
Directions
1. In a large bowl, mix together cranberries, walnuts, oats, coconut and chia seeds.
2. Add peanut butter and maple syrup. Using a sturdy spatula, stir and fold together until well incorporated.
3. Scoop mixture and roll and press into bites. If the mixture is too dry, add in a bit more peanut butter or maple syrup. If the mixture is too wet add in a bit more coconut or oats. You want a sticky dough texture.
Tip: Use gluten free oats to make this a gluten free recipe