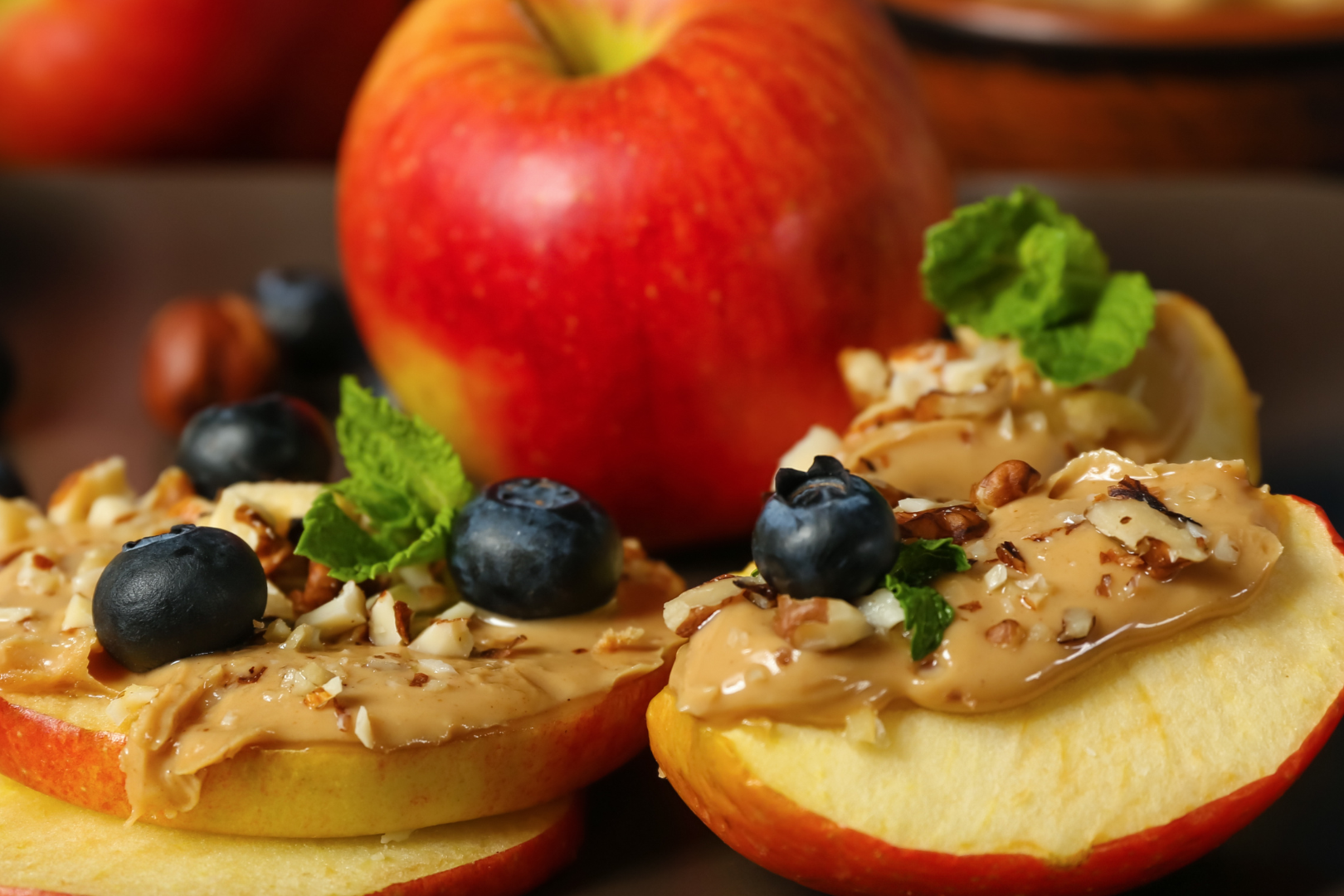 Time :
4 mins
Servings :
1
Recipe by :
Eunice Adu- Tutu, Dietetic Practicum Student
---
Dessert, Snack
Ingredients
1 apple of choice
2 tbsp of peanut butter
1 tbsp walnuts
1 tbsp blueberries
Directions
Wash and remove the apple core.
Slice apples from top to bottom into rings.
Spread peanut butter evenly on the apple slices and top with walnuts and blueberries. 

TIPS:
Substitute another nut butter like walnut or almond
You can substitute the raisins for chopped dates
If you have any peanut or tree nut allergy, try the Wowbutter (made with soybeans).