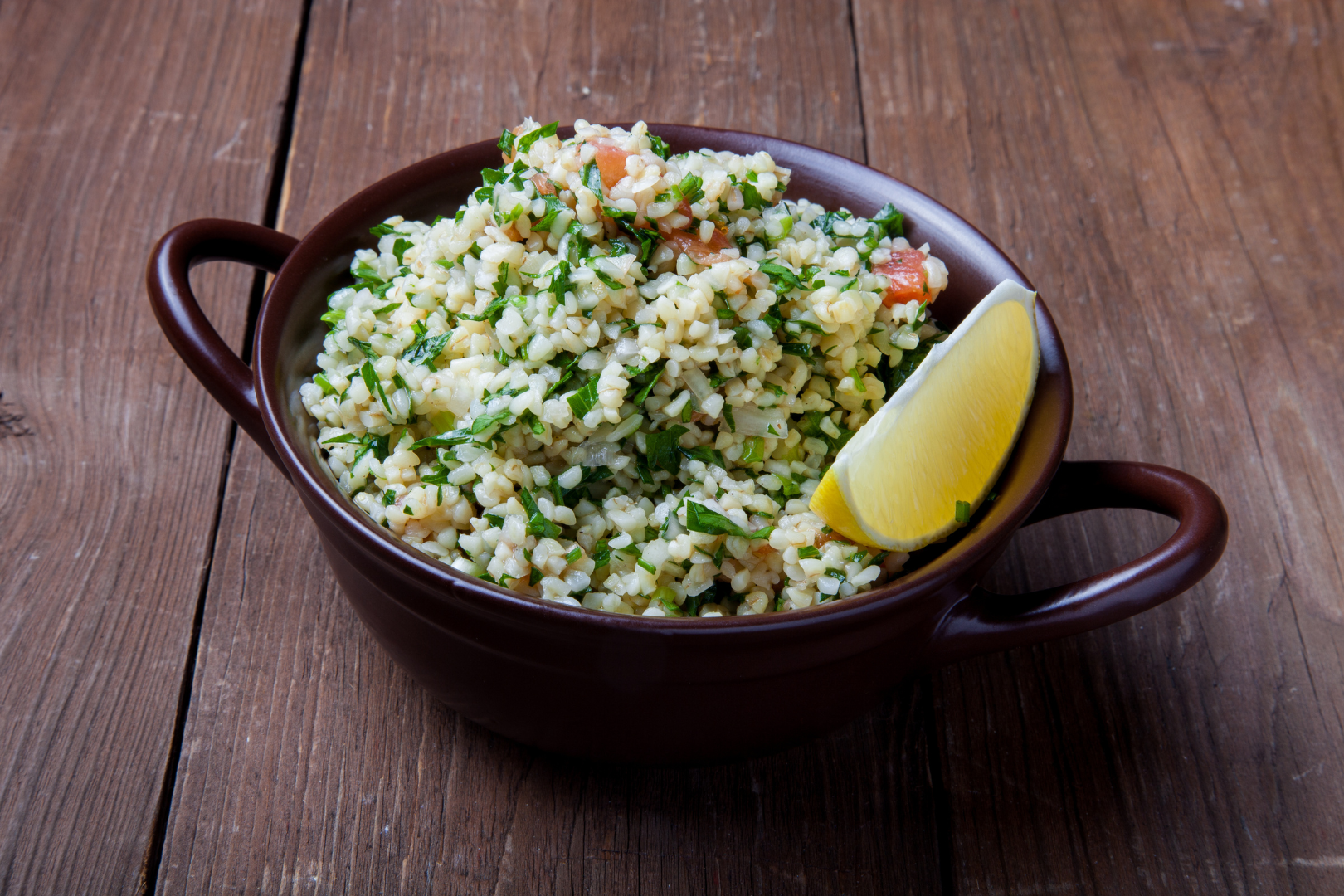 Time :
20 mins
Servings :
6
Recipe by :
Andrea Sánchez ,Glendon Cooking Club and Dahlia Abou El Hassan, Dietitian
---
Appetizer, Salad
Ingredients
½ cup Quinoa, dry (can use couscous or bulgur)
2 cups Flat Parsley
1 cup Curly Parsley
3 Tomatoes
2 Cucumbers
¼ Lemon Juice
½ Cup Olive Oil
¼ bunch Mint
To Taste Salt and Pepper
1 can Chickpeas (optional)
Directions
Directions:
Cook your quinoa and let it cool down (you can do this the night before).
Chop the different varieties of parsley very thinly and put it in a bowl.
Dice your tomatoes and cucumbers into squares.
Mix all together and add lemon juice, olive oil, mint, pepper, salt to taste.
Tip: Enjoy this as a side salad or top with protein such as chickpeas, chicken, falafel and pita to make it into an entrée