Professor
Psychology Department Chair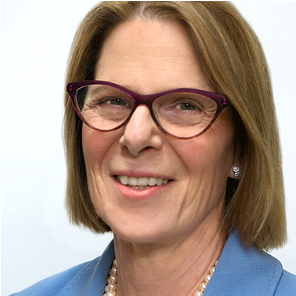 Contact
Department: Psychology
Email address: connolly@yorku.ca
York U Profile link: https://health.yorku.ca/health-profiles/index.php?mid=1585
Google Scholar Link: https://scholar.google.com/citations?hl=en&user=Ud-yracAAAAJ
Research Gate Link: https://www.researchgate.net/profile/Jennifer_Connolly2
Research Interests
Dr. Connolly's research focuses on promoting resilience among adolescents and young adults who are under stress and have experienced adversity. Her research examines how romantic relationships, which normally promote resilience, can become a source of gender-based violence (GBV). In partnership with York Region Children's Aid Society she us conducting research on the prevention of sex trafficking of girls and young women. Using a mix of quantitative and qualitative approaches, Dr Connolly is developing tools to identify teenage girls at high risk of being trafficked or abused as well as effective approaches to early intervention.
Published Manuscripts (Select Publications)
Connolly, J., Benvenuto, K & Wincentak., K. (In press). Early Adversity and Sexuality in Emerging Adulthood. E. Morgan and M. Van Dulmen (Eds), Sexuality in Emerging Adulthood, Oxford University Press.
Connolly J., & McDonald, K. (2020) Cross-cultural perspectives on dating and marriage. Encyclopedia of Child and Adolescent Development, Wiley-Blackwell Press.
Leadbeater, B., Temple, J., and Connolly, J. (2018). Changing Your Status in a Changing World: It Is Complicated! A Developmental Systems Framework for Understanding Dating Violence in Adolescents and Young Adults. D. Wolfe & J. Temple (Eds), Adolescent Dating Violence: Theory, Research, and Prevention. Academic Press.
Asghari, M., Connolly, J., & Cochrane-Brinks, K., (In Press). Peer and Dating Aggression Among Early Adolescents Boys and Girls Admitted to a Secure Inpatient Psychiatric Unit: Gender difference and links with Maltreatment, Journal of Aggression, Maltreatment and Trauma.
Heifetz, M., Lake, J., Isaacs, B., Weiss, J., & Connolly, J. (2019). Dating and romantic relationships of adolescents with intellectual and developmental disabilities. Journal of Adolescence, 79, 39-48.
Gennis, H., Di Lorenzo, M., Speigal, R., Martin, J., Connolly, J., & Pillai-Riddell, R. (2019) Does exposure to university researchers improve undergraduate perceptions of research?: A quasi cluster-randomized controlled trial. Innovations in Education and Teaching International, 57, 14-23l.
Baird, K., McDonald, K., and Connolly, J. (2019), Sex Trafficking of Women and Girls in a Southern Ontario Region: Police File Review Exploring Victim Characteristics, Trafficking Experiences and the Intersection with Child Welfare, Canadian Journal of Behavioural Science, 52, 8-17.
Joly, L., & Connolly, J. (2019). It Can Be Beautiful or Destructive: Street-Involved Youth's Perceptions of Their Romantic Relationships and Resilience, Journal of Adolescence, 70, 43-52
Yu, R., De Bongardt, D., Josephson, W., Pepler, D. and Connolly, J. (2018). Internalizing symptoms and dating violence perpetration in adolescence. Journal of Adolescence. 69, 88-91.
Kim, T.H.M., Connolly, J.A., Rotondi, M., & Tamim, H. (2018). Characteristics of positive-interaction parenting style among primparous teenage, optimal age, and advanced age mothers in Canada. BMC Pediatrics, 18(2). DOI 10.1186/s12887-017-0972-z