Since the beginning of the COVID-19 global pandemic, there have been unprecedented population-level disruptions to the daily lives of children and families worldwide. Research has begun to examine how the pandemic may be affecting children and families, and the measured impact of the pandemic on family wellbeing is emerging (see a recent Special Issue in Developmental Psychology). Dr. Heather Prime, lab director of the Prime Family Lab and an assistant professor in York University's Department of Psychology, and a team of collaborators at the Universities of Waterloo and Toronto, have recently published a series of studies examining how the COVID-19 pandemic has affected family wellbeing and child adjustment. In May 2020, the team developed the COVID-19 Family Disruption Model, a conceptual model delineating how the pandemic may influence children's adjustment in a cascading manner. In this model, social disruptions increase caregiver psychological and parenting stress, impacting the coparental relationship, parent-child relationships, and sibling relationships, which, in turn, may impact several domains of child wellbeing and mental health. Since that time, Prime and her collaborators have sought to examine the model empirically using data from the CRAMPED study, or the Child Resilience and Managing Pandemic Emotional Distress (in Families) study. This multi-national longitudinal study measured COVID-19 life changes, caregiver and child mental health, family functioning, and parenting from May 2020 to present in a sample of 549 families with children ages 5 – 18 years old.
The first study used data from the first wave of CRAMPED (i.e., May 2020) to develop and validate a measure of COVID-19-related psychosocial stressors—the COVID-19 Family Stressor Scale (CoFaSS). The research team found that family stressors related to COVID-19 clustered within three domains: income (e.g., financial problems), family (e.g., increased family altercations or emotional withdrawal), and pandemic-specific stress (e.g., distress related to news/media exposure). Additionally, although the measure was equally valid in both male and female caregivers, they found that female caregivers consistently scored higher than males on all domains of stress. Next steps include validating this measure in other samples, through a collaboration with Drs. Vivian Lee and Jonathan Weiss in partnership with Autism Ontario. Additionally, Gillian Shoychet, a graduate student in the Clinical Developmental program and trainee at the LaMarsh Centre, will spearhead the development of a benefits/coping scale to determine how families may be strengthened through the pandemic.
The second study assessed the impact of the pandemic on the mental health of female and male caregivers while investigating pre-pandemic adverse childhood experiences (ACEs) as a potential vulnerability factor. To do this, study participants reported their history of ACEs and COVID stress/disruption in the first wave of CRAMPED data collection. In the second wave, the researchers evaluated caregivers' mental health in terms of anxiety, depression, substance use, and post-traumatic stress. For female caregivers, they found both COVID stress/disruption and higher levels of ACEs were independently related to worse mental health outcomes. In comparison, the mental health of male caregivers was best predicted by considering COVID stress/disruption and ACEs simultaneously; COVID stress/disruption was most impactful for those with a history of ACEs, indicating that male caregivers with a history of adversity are vulnerable to the negative impacts of COVID-related stress. Overall, female caregivers had higher levels of stress and mental health difficulties, which highlights the disproportionate burden on female caregivers due to COVID-19 disruption.
The third study examined the association between COVID-19 stress/disruption and caregiver and child mental health, psychological distress, parenting quality and family functioning over two months (May-July 2020). Results showed that families were experiencing difficulties across domains when COVID-19 disruption was high. Further, the researchers found that COVID-19 corresponded to greater sibling differences in mental health, and the siblings with poorer mental health had deteriorating parent-child relationships over time.
Altogether, the CRAMPED study has started to identify several routes through which the pandemic disrupts family functioning, answering questions about who is most impacted and why. In addition to traditional journal outlets, this series of studies has been disseminated through an Infographic designed by the lab manager and undergraduate trainee at LaMarsh Centre, Alexandra Markwell, as well as through an article in The Conversation. Future directions will examine processes of resilience to explore protective and promotive factors that support children and families to recover from pandemic-related disruptions.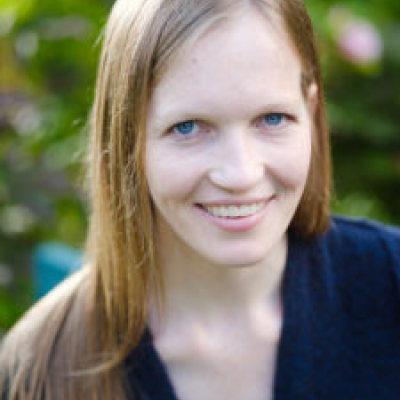 Heather Prime
Article summary was written with Alexandra Markwell
Psychology