The aim of the LaMarsh Centre for Child and Youth Research is to conduct leading edge research and mobilize knowledge in ways that improve wellbeing and resilience for children, youth and emerging adults and their families.
We achieve this goal through research excellence, education and transfer of empirically based scientific and applied knowledge to the community. We are a collaborative group of faculty and students that supports community-engaged interdisciplinary research across ecological, social, behavioural and physical domains. Our members conduct research with societal relevance and with a particular focus on vulnerable or 'at risk' youth.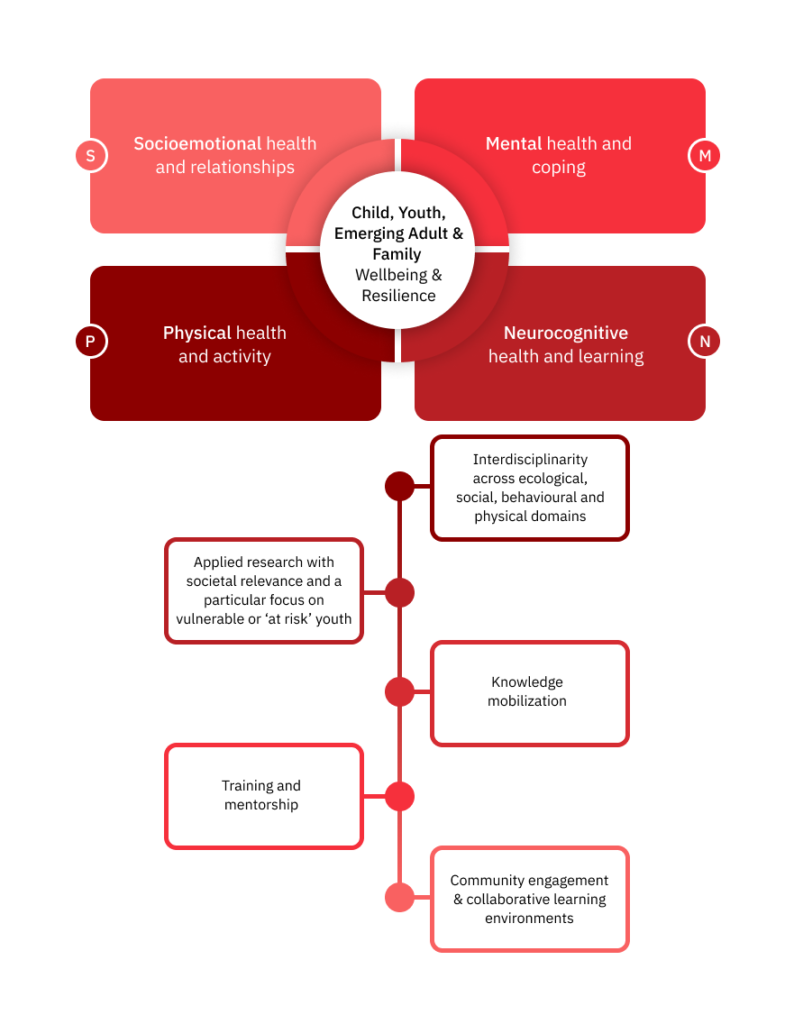 LaMarsh espouses the following values:
Interdisciplinary Research: Adopt a rigorous approach in research which leads to comprehensive accurate results and promotes innovation. Focus on issues which relate to both its local and global community.
Knowledge Mobilization: Work diligently to influence policy, provide research-based advocacy, promote healthy development and embrace equity, diversity and inclusion in all aspects of work. Mobilize knowledge at York University and to the broader community.
Community Engagement and a Collaborative Learning Community: Work together with community organizations to stimulate learning, exchange ideas, develop knowledge and skills as well as provide student mentorship. Engage youth through community-based events within a broad network of partnerships.
LaMarsh member expertise spans across four interconnected research clusters, which together address many aspects of wellbeing and resilience. Our research also spans across clusters, reflecting underlying foundations of all resilience and wellbeing.
Physical health and activity: Determinants, promotion, and impact of physical activity, the prevention and remediation of physical illness, and the promotion of optimal health.
Neurocognitive health and learning: Development of healthy cognitive abilities (e.g., memory and attention), the biopsychosocial determinants of poor cognitive skills, approaches to addressing cognitive impairments, and methods of enhancing learning outcomes.
Mental health and coping: Biopsychosocial causes and treatments of mental health problems (e.g., ADHD, anxiety disorders, depression etc.…) in children, adolescents and emerging adults, and more broadly, on factors to assist in coping.
Socioemotional health and relationships: Emotional and social functioning across development, the determinants and promotion of healthy relationships, and addressing interpersonal violence from historical, developmental and contextual perspectives.