Associate Professor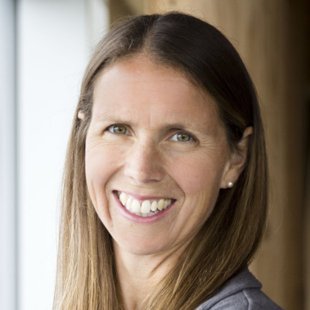 Contact
Department: School of Kinesiology and Health Science
Email address: jft@yorku.ca
York U Profile link: http://health.yorku.ca/health-profiles/index.php?mid=645746
Google Scholar Link: https://scholar.google.com/citations?user=fzdaLMUAAAAJ
Research Gate Link: https://www.researchgate.net/profile/Jessica_Fraser-Thomas
Twitter Link: https://twitter.com/JFraserThomas
Research Interests
Dr. Fraser-Thomas is an associate professor in the School of Kinesiology and Health Science at York University, and member of the LaMarsh Centre for Child and Youth Research. Her research focuses on children and youths' development through sport, with a particular interest in positive youth development, psychosocial influences, and sport trajectories. Currently, she is working on a SSHRC-funded project exploring young children's earliest introductions to organized sport, characteristics of sport programs that facilitate optimal youth development. She is a recipient of the Canadian Society for Psychomotor Learning and Sport Psychology Young Scientist Award (2007), the Province of Ontario Volunteer Service Award (2012), and recently (2017) served as the chair of the YMCA Northumberland Strong Kids Campaign.
Published Manuscripts (Select Publications)
Mosher, A., Baker, J., & Fraser-Thomas, J. (2020). Comparing psychological constructs in early specializing and sampling male hockey players. Current Issues in Sport Science, 5.
Preston, C., Allan, V., Wolman, L., & Fraser-Thomas, J. (2020). The coach-parent relationship and athlete's development in elite youth hockey: Lessons learned for conflict management. The Sport Psychologist.
Warner, M., White, G., Robinson, J., Cairney, J., & Fraser-Thomas, J. (2019). Study protocol for a 2-year longitudinal study of positive youth development at an urban sport for development facility. BMC Public Health, 19, 1480-1493.
Preston, C., Allan, V., & Fraser-Thomas, J. (2019). Facilitating positive youth development in elite youth hockey: Exploring coaches' capabilities, opportunities, and motivations. Journal of Applied Sport Psychology.
Harlow, M., Wolman, L., & Fraser-Thomas, J. (2018). Should toddlers and preschoolers participate in organized sport? A scoping review of developmental outcomes associated with young children's sport participation. International Review of Sport and Exercise Psychology. doi: 10.1080/1750984X.2018.1550796.
Beesley, T., Riddell, M., & Fraser-Thomas, J. (2018). More than diabetes self-management: Positive youth development at an inclusive type 1 diabetic sport camp. Journal of Youth Development, 13(4), 81-99. doi: 10.5195/jyd.2018.644.
Preston, C. & Fraser-Thomas, J. (2018). Problematizing the pursuit of personal development and performance success: An autoethnography of a Canadian elite youth ice hockey coach. The Sport Psychologist, 32(2), 102-113.
Holt, N. L., Camiré, M., Tamminen, K. A., Pankow, K., Pynn, S., Strachan, L., MacDonald, D., & Fraser-Thomas, J.(2018). PYDSportNET: A knowledge translation project bridging gaps between research and practice in youth sport. Journal of Sport Psychology in Action, 9(2), 132-146. DOI 10.1080/21520704.2017.138889.
Tristani, L., & Fraser-Thomas, J. (2017). Physical literacy: From theory to practice. Exploring new teachers' early experiences in Health and Physical Education. PHEnex Journal, 9(1), 1-20.
Wolman, L. & Fraser-Thomas, J. (2017). "I am a lifer!" Facilitating the transition to non-elite adult sport: A case study of rugby in Canada's largest city. Psychology of Sport and Exercise, 30, 215-225.
Funding
Tykes and Tots: Exploring and Optimizing Coaching Effectiveness in Preschooler Sport (2021-2024). Funded by SSHRC (Insight Grant). Primary Investigator: J. Fraser-Thomas. Co-Investigators: J. Baker, R. Bassett-Gunter, & J. Rawana. Amount: $204,527
TD Community Engagement Catalyst Grant (2019). Funded by Natan Levi, Jane and Finch Tennis Association. Amount: $5,000
Minor Research Grant (2019). Funded by Faculty of Health, York University. Amount: $3,000.
Community-Based Sport Education Program: Examining PYD in Adolescent Elite Student-Athletes (2018-2020). Funded by SSHRC (Insight Development Grant). Primary Investigator: J. Leo. Co-Investigators: J. Baker, J. Fraser-Thomas, N. Wattie, K. Knibbe, & S. McReynolds. Amount: $60,540
Athlete Development in Parasport: The Canadian Paralympian Project (2017-2020). Funded by SSHRC (Insight Grant). Primary Investigator: J. Baker. Co-Investigators: N. Wattie, R. Bassett-Gunter, & J. Fraser-Thomas. Amount: $145,158