Associate Professor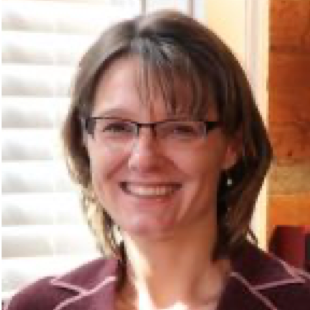 Contact
Department: Psychology
Email address: mtoplak@yorku.ca
York U Profile link: https://health.info.yorku.ca/health-profiles/index.php?mid=427509
Lab website: http://mtoplak.info.yorku.ca/
Google Scholar Link: https://scholar.google.com/citations?user=U5Va820AAAAJ
Research Gate Link: https://www.researchgate.net/profile/Maggie_Toplak
Research Interests
Dr. Maggie Toplak's research focuses on judgment, decision-making and rational thinking, including their associations with individual differences in cognitive abilities and performance-based measures of executive function. Most recently, she has conducted a 9 year longitudinal study to examine the developmental trajectories of these competencies. Her research has been informed by using participants across the lifespan and with special populations, including youth with ADHD, young offenders and pathological gamblers.
Published Manuscripts (Select Publications)
Rizeq, J. Flora, D. B., & Toplak, M. E. (in press) An examination of the underlying dimensional structure of three domains of contaminated mindware: paranormal beliefs, conspiracy beliefs, and anti-science attitudes. Thinking & Reasoning, DOI: 10.1080/13546783.2020.1759688
Bambrah, V. Hsu, C. F., Toplak, M. E. & Eastwood, J. (in press). Anticipated, experienced, and remembered subjective effort and discomfort on sustained attention versus working memory tasks Consciousness and Cognition.
Dentakos, S., Saoud, W., Ackerman, R., & Toplak, M. E. (2019). Does Domain Matter? Monitoring Accuracy across Domains. Metacognition and Learning, 14(3), 413-436. DOI: 10.1007/s11409-019-09198-4
Stanovich, K. E. & Toplak, M. E. (2019). The need for intellectual diversity in psychological science: Our own studies of actively open-minded thinking as a case study. Cognition, 187, 156-166.
Doidge, J. L., Flora, D. B., & Toplak, M. E. (in press). A meta-analytic review of sex differences on delay of gratification and temporal discounting tasks in ADHD and typically developing samples. Journal of Attention Disorders.
Wanstall, E. A., Doidge, J., Weiss, J., & Toplak, M. E. (2019). Estimations of competence in neurodevelopmental conditions: A review. Psychological Topics, 28(1), 193-232.
Ledochowski, J., Andrade, B. F., & Toplak, M. E. (2019). A novel unstructured performance-based task of executive function in children with Attention-Deficit/Hyperactivity Disorder. Journal of Clinical and Experimental Neuropsychology, 41(5), 445-459.
Basile, A., Toplak, M. E., & Andrade, B. F. (in press). Using metacognitive methods to examine emotion regulation in children with ADHD. Journal of Attention Disorders.
Hsu, C. F., Propp, L., Panetta, L., Martin, S., Dentakos, S., Toplak, M. E., & Eastwood, J. D. (2018). Mental effort and discomfort: Testing the peak-end effect during a cognitively demanding task. PLoS One, 13(2), e0191479. doi:10.1371/journal.pone.0191479