In 2006, our Science Engagement Programs (SEP) started with one elementary camp and 55 students. Since then, we have grown to offer enrichment programs running throughout the year for students in grades three to 12, in-person and online, in multiple locations and reaching more than 37,000 students over the past 15 years.
GREAT SCIENCE PLAYS HERE
Since 2015, SEP has expanded with additional programs, including Mississauga Library Workshops and Camps in partnership with Amgen Canada, Spark Lab Program, PA Day Program, and a fully-subsidized York CanCode Workshops/Camps program. The Spark Lab Program was developed to give high school students easier access to science by using experiment-based hands-on learning. Over this period, we also welcomed back past campers in new roles in the Volunteer Program and some even became instructors.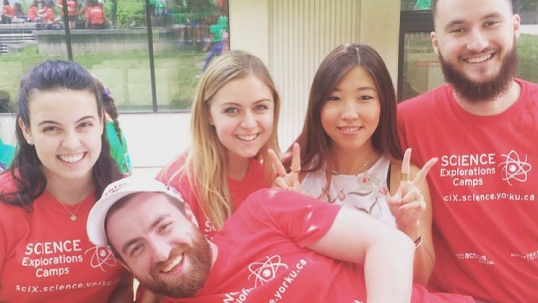 In 2020, we launched our first virtual Science Explorations Summer Camps and Spark Lab Courses. Through partnerships, and recognizing the economic challenges posed by the pandemic, SEP was able to offer programs at a drastically reduced cost, allowing all members of the community to attend. Within a couple of days of launch, SEP reached maximum capacity with a waitlist of more than 400. Since our programs were online, we continued to be able to reach students across Canada and the world.
CELEBRATING 15 YEARS OF SCIENCE ENGAGEMENT PROGRAMS
In 2021, SEP celebrated its 15th anniversary. Acknowledging the challenges of the COVID pandemic, we offered both online and in-person programs, when possible, under pandemic restrictions. In 2021, more than 3,000 youths in grades three to 12 participated in our programs, including Online Summer Explorations, Spark Lab courses, in-person Science Exploration Camps, STEM Clubs, Science Rendezvous, and York Science's CanCode Workshops. Based on surveys, 94 percent of students would recommend our programs.
The SEP team mailed out more than 3,700 activity bags to online participants across Canada and internationally, including as far away as Egypt, India, Peru, Saudi Arabia, and Turkey.
Not letting challenges of the pandemic dampen the enthusiasm for our offerings, we saw some of our most popular camps and courses subscribed fully online. For those in grades three to six, that included Space Science, Neuroscience: Meet the Mind, Marvelous Mechanics, and Mini-Robotics. For those in grades nine to 12, Neurobiology and Immunology were most popular.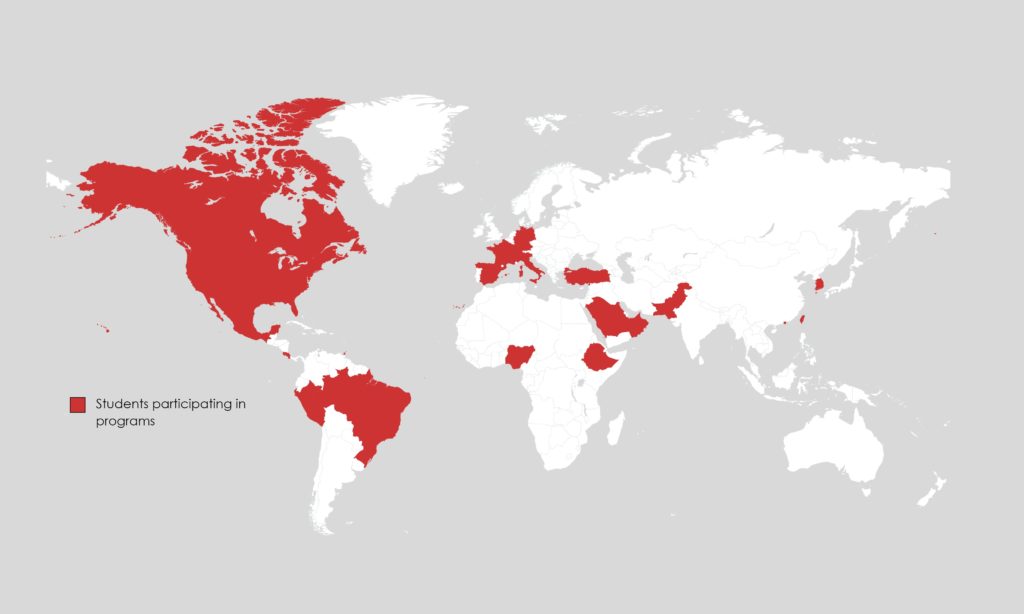 PARTNERSHIPS
Over the years, SEP has partnered with many schools, community groups, and organizations to offer programs to a wide variety of youth groups including:
Actua;
Science Rendezvous and the City of Markham;
Amgen Canada;
Public libraries across the GTA;
Science Literacy Week;
York Region Science and Technology Fair;
STEM Parent Conference; and
The Toronto District School Board, and private schools.