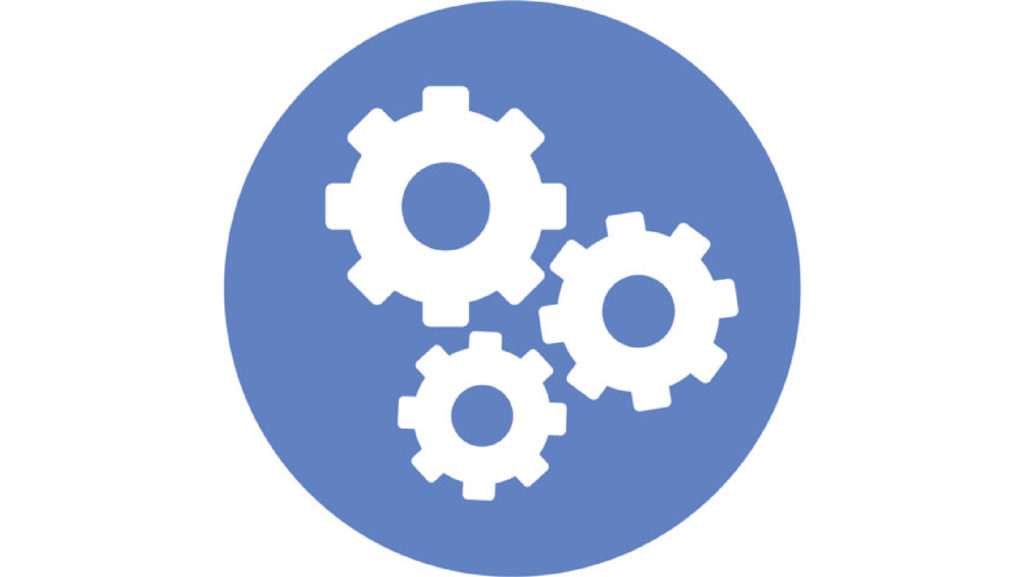 What technology will I need for studying at home?
In order to effectively utilize Zoom and other online learning platforms that allow you to listen to and participate in online classes and interact with instructors and classmates, you will need:
An internet connection.
A computer or mobile device with a camera and microphone.
A headset (either earphones or an earphones/microphone combination), while not required, may help you more effectively block out background noise.
For more information on the different software platforms used by York, what you will need to get tech ready, and resources for getting set-up, visit Online Learning Protocol for York University.
I don't have access to a computer at home - can York help?
The University has secured 1,500 laptops for students, faculty and staff who don't have a home computer to learn, teach or work remotely through the Laptop Borrowing Program.
How do I login to my YorkU Zoom account?
Visit yorku.zoom.us and use the "sign in" button on the top right hand corner to login with your Passport York credentials.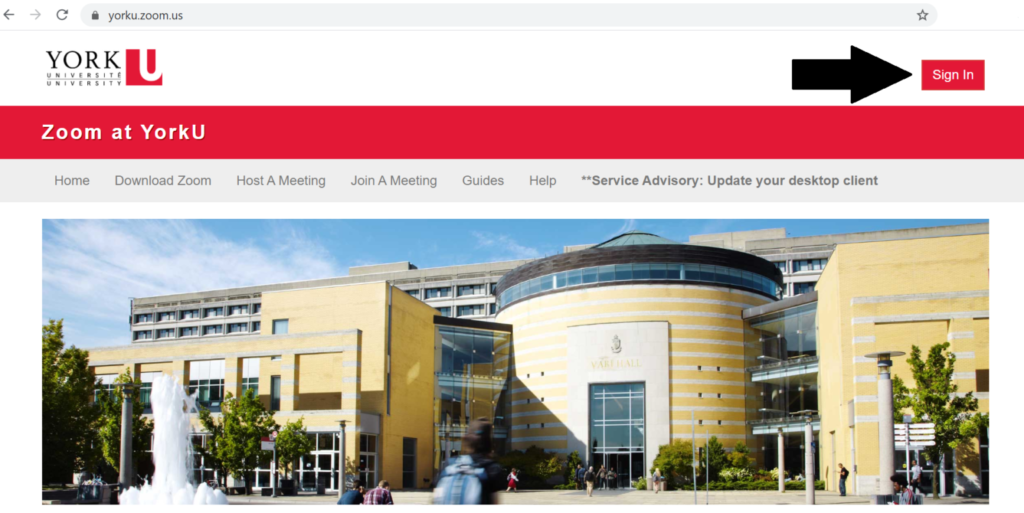 How do I use Zoom for class?
If your instructor has indicated that your class will take place over Zoom, you can sign into your YorkU Zoom account with your Passport York credentials here. Look for the red "sign-in" button on the top left corner. Check if your instructor included a meeting ID and password. Fill in this information if prompted to join the meeting.
York has put together some tips for effectively participating in a Zoom session:
Find a quiet space, free from distractions, where possible. Turn on Zoom before your class and check that your internet, video, microphone, lighting, and sound are all working.
Conduct and present yourself in the same manner you would if you were attending an in-person class.
Think about your background when you are on Zoom video. If you would like to use it, Zoom offers a "virtual background" feature. You can even use an official YorkU Zoom Background.
Mute your microphone when you're not speaking so background noise from your location doesn't disrupt other Zoom meeting participants. You can toggle your microphone on and off using the microphone icon in the toolbar at the bottom left hand corner of your screen. You could also use a headset microphone, if you have one available, to reduce echo and improve audio.
Try not to speak over other participants. Remember, you can also use chat or use the raise your hand option. If your instructor has given instructions for how to interact in the session, follow their guidelines.
Zoom has a recording feature available to the meeting host. Your instructor may ask for your consent to record class material to make it available on Moodle after class, as your participation in the Zoom meeting will also be recorded.
For more information on using Zoom at York, visit Online Learning Protocol for York University Students.
What is the etiquette

for studying online?
Netiquette
Netiquette refers to the etiquette of communicating and participating with others in online environments.
Be kind. Remember that there is a human behind the screen when you are communicating online. Be forgiving when people make mistakes and give people the benefit of the doubt; it can be difficult to interpret tone and meaning online.
Be ethical. If you are questioning whether something is appropriate, trust your instincts and don't post it. Maintain the same code of ethics that you would in-person.
Understand your audience. How you communicate with your group of friends may be different than how you would speak in a classroom discussion. Be aware of your surroundings and level of professionalism.
Pause, think, and review before you hit send/submit. Who really needs to be on this message? Is my point adding constructively to the discussion? Does my message make sense? Are there any spelling/grammar mistakes? When you send something out over the internet, you are asking for others to spend time reviewing/acting what you submit; ensure that you are making good use of their time.
Adapted from The Core Rules of Netiquette by Virginia Shea
Emails
Where can I find more tech help?
Resources to Explore on Your Own
Technology Tips for Studying from Elise #StudentHacksYU