The York University Brief is the Office of the President's monthly newsletter. It provides us with the opportunity to share stories about some of York's best and brightest with our valued partners, so that you are able to celebrate our successes with us. If you don't already receive The York University Brief, you can sign up for it here.

At York, we are curious and progressive by nature. These qualities fuel knowledge and discovery within our community and enable success and groundbreaking research in a wide range of subject areas.

We take pride in our innovative community, and look forward to sharing more about it with you.

Sincerely,



Ijade Maxwell Rodrigues
Chief of Government and Community Relations & Protocol
Top Stories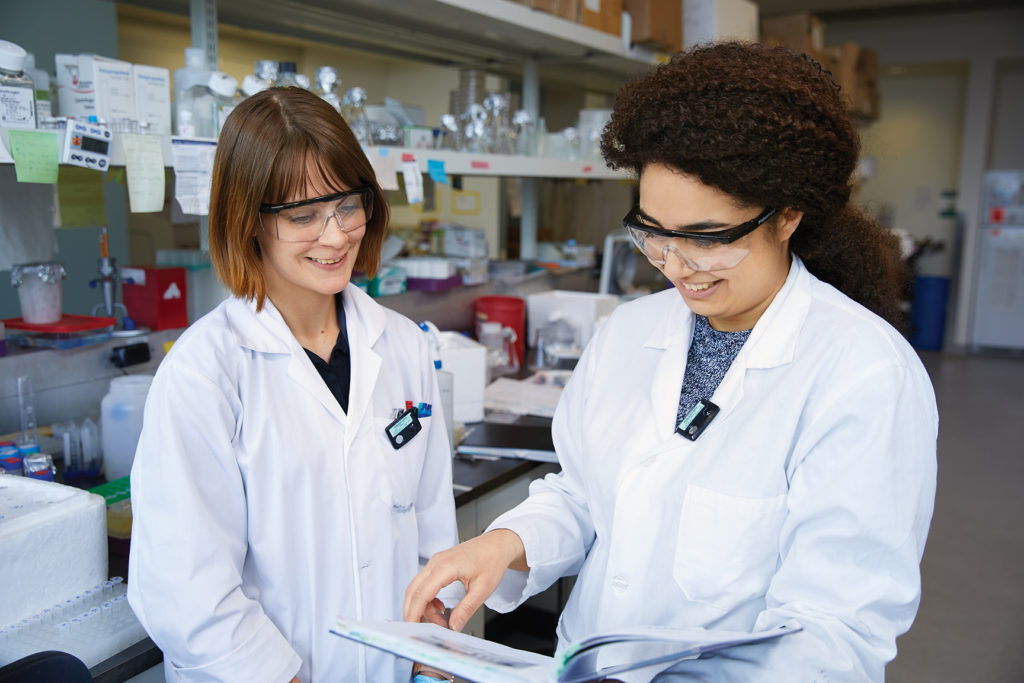 The Lassonde School of Engineering's kindergarten to industry (k2i) academy at York University has received $1 million from Ontario's Ministry of Education in support of a summer work-study program for high school students from racialized backgrounds.
The grant is providing funding for k2i's summer STEM program Bringing STEM to Life: Work-Integrated Learning, which launched in summer 2021 with $500,000 in ministry funding and has returned for a second summer session this month.
The program is free to participants and is designed to further k2i's commitment to addressing systemic racism, discrimination and inequality in education by providing more equitable opportunities in STEM fields. Grade 11 and 12 students from three GTA school boards and one northern school board will engage in real-world engineering projects alongside Lassonde undergraduate mentors, staff and faculty.
York University is strengthening its position as a leader in creating a sustainable and inclusive world, ranking in the world's top 35 in the respected Times Higher Education Impact Rankings 2022 for meeting the United Nations' Sustainable Development Goals.
The University ranked 33 out of 1,406 post-secondary institutions, moving up an impressive 34 spots from its position at 67 out of 1,117 post-secondary institutions involved in last year's rankings. The rankings consider factors such as research, stewardship, outreach and teaching to determine the rank for each institution. The United Nations has 17 global sustainable development goals for 2030, and York is well ranked among the top 100 universities across them.
On June 17, Markham Mayor Frank Scarpitti was joined by York University President and Vice-Chancellor Rhonda Lenton at a Memorandum of Understanding (MOU) signing at the Markham Civic Centre – celebrating the ongoing partnership and a shared vision for Markham's future including reconciliation, sustainability, climate change and affordable housing.
The MOU is a five-year agreement that builds on other shared priorities such as the Markham Campus, setting out a wide range of initiatives and projects in strategic areas of engagement and co-operation including: experiential learning and employment opportunities, economic growth, continuing and professional development, and research and innovation.
The new MOU will see the City of Markham and York University explore potential opportunities to work together on a wide range of sustainable initiatives and projects that will see a greener Markham.

The annual Walk with Excellence returned on June 8 as an in-person event. The event invites graduating high school students from the Jane and Finch neighbourhood to York University's Keele Campus to celebrate the milestone.

The rite-of-passage event, which was last held in person in 2019, represents a public demonstration of the achievements of several hundred graduating students from high schools in the Jane Finch and Black Creek communities.

During the event, students paraded from C.W. Jeffreys Collegiate Institute to the York University Keele campus, together with faculty and community members, and participated in a showcase of the pride, talents, and accomplishments of the students as they move forward to the next chapter in their lives.
Archived Editions