In 2023, we have continued to increase the number of in-person activities attended by York University. As we all continue to recover from the pandemic, the Community Relations team will be looking for opportunities to re-connect and reimagine the many ways in which York University and the Communities we serve can come together to achieve mutual benefit.
Here are some highlights of our activities this year: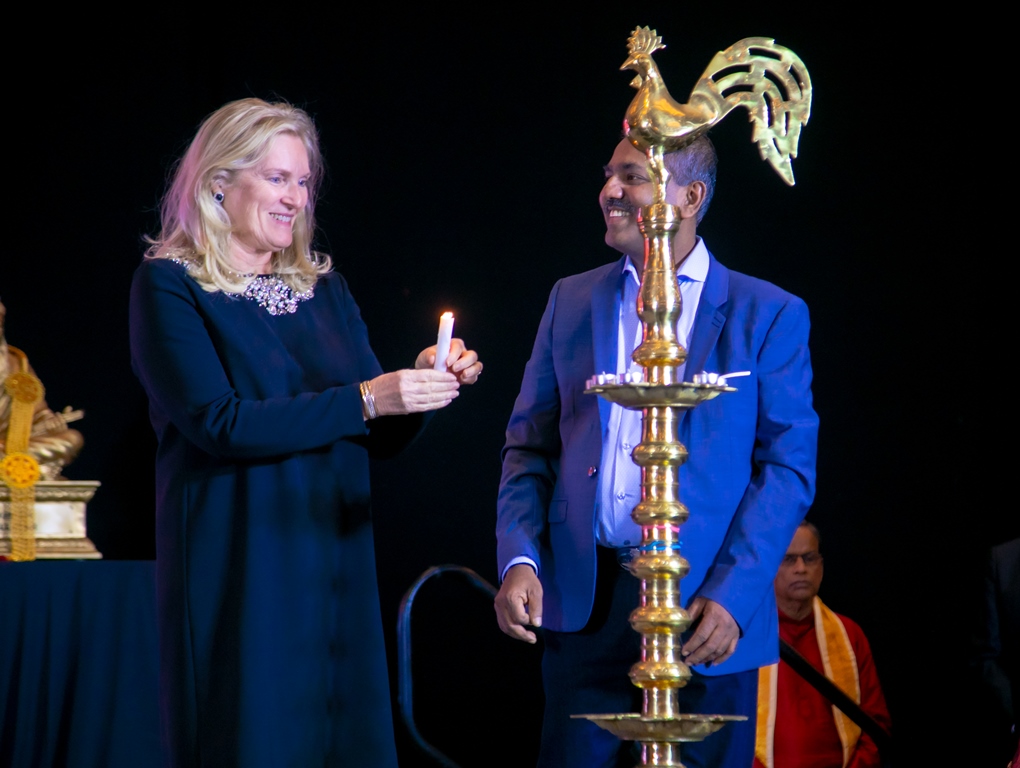 Thai Pongal
York University was proud to be the Gold Sponsor for the Canadian Tamil Congress's 16th annual Thai Pongal Dinner. This dinner celebrated Tamil culture and the achievements of community members from across Canada. Thai Pongal is a nondenominational harvest celebration that gives thanks to nature for its bounty and is celebrated by Tamils of all faiths across the World.
Markham Community Skate Day
York University was joined by over 200 residents of Markham to enjoy a fun day of skating at the Markham Civic Centre. The warmer-than-usual weather made for great skating conditions. There was lots of free hot chocolate, cookies, giveaways, and a photo booth. We were also joined by our special guests, Markham City Councillors Amanda Collucci, Ritch Lau, Member of Provincial Parliament Billy Pang, and Member of Parliament Paul Chiang and of course, Yeo the Lion.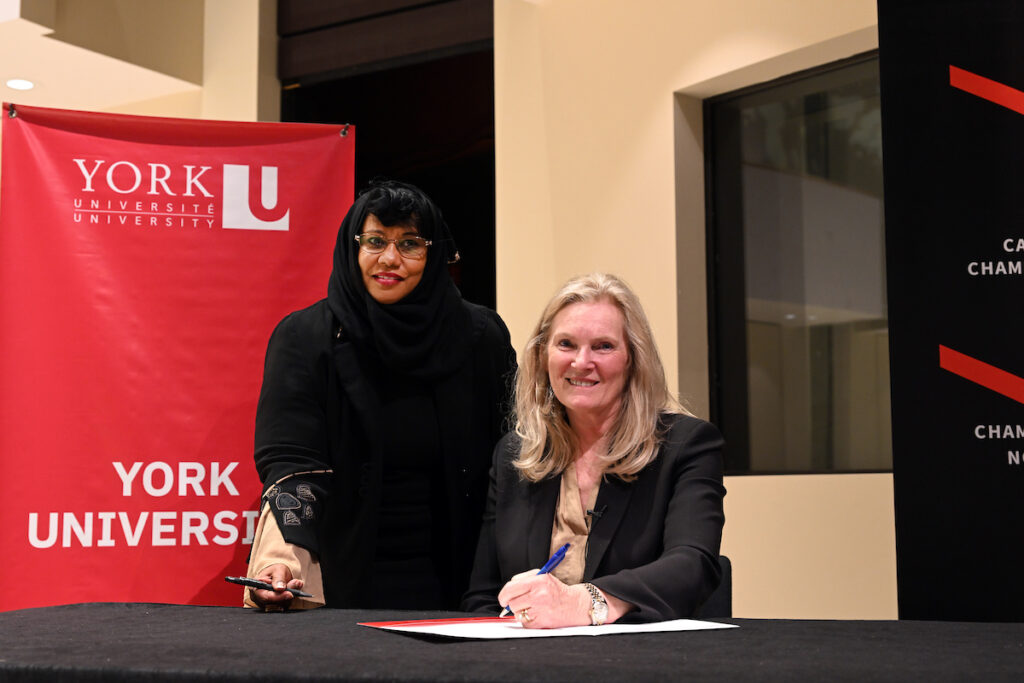 York University and Canadian Black Chamber of Commerce MOU Signing Event
On March 13, York University and the Canadian Black Chamber of Commerce (CBCC) signed a Memorandum of Understanding which recognizes the important work the chamber does in supporting Black-owned businesses – creating a pathway for CBCC members to fast-track their applications in York's first-of-its-kind Social Procurement Vendor Portal. The new agreement also commits both organizations to share knowledge and best practices to break down barriers for these businesses.
Markham Youth Expo
York University was proud to be the presenting sponsor of the 2023 Markham Youth Expo. This event showcased the many diverse talents of youth living in Markham and acknowledged the active participation of many young people in the community.

This year, York University Markham Campus Provost, Gordon Binsted had the honour of presenting the Markham Mayor's Youth Award for the Young Adult Category to an outstanding young leader.
​
Markham Cycling Day
York University was proud to be the Presenting Sponsor for the 2023 Markham Cycling Day. The event was a great success and was attended by over 1,200 cycling enthusiasts and community members.
Tamil Fest 2023
York University was proud to participate in the 2023 Tamil Fest hosted by the Canadian Tamil Congress. This year's Tamil Fest had over 300,000 attendees from across the GTA and beyond as well as many community partners.. There was plenty of fun, activities, and giveaways for all.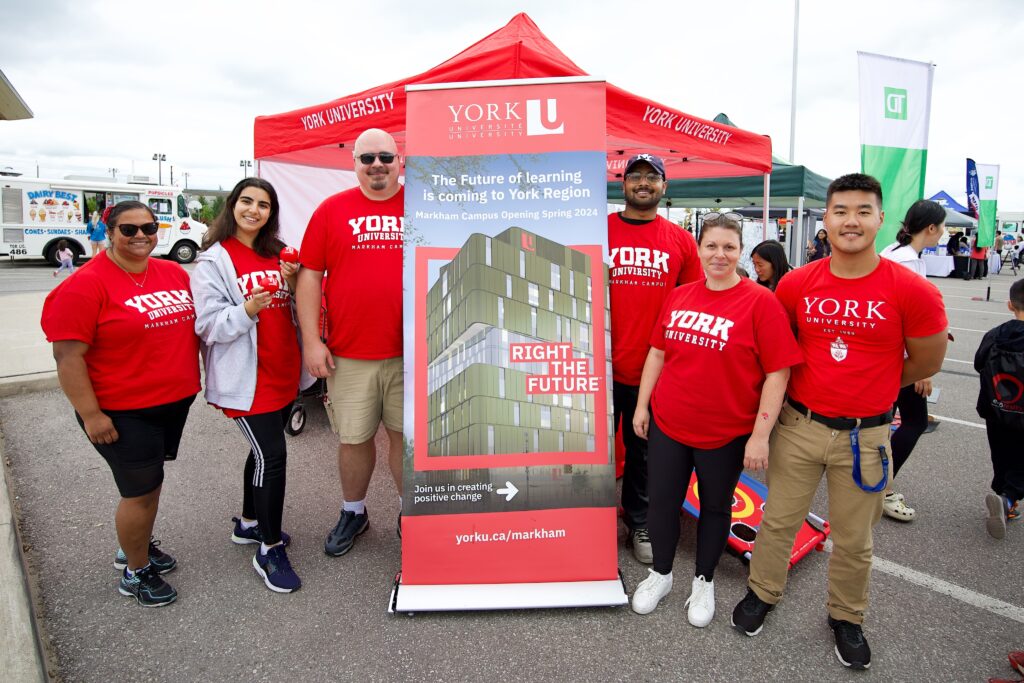 Milliken Mills Children's Festival
York University was proud to be the Education Sponsor for the 2023 Milliken Mills Children's Festival. There was plenty of fun, activities, sports, and giveaways for all. We were also joined by our varsity sports teams and our special guest, Yeo the Lion.


​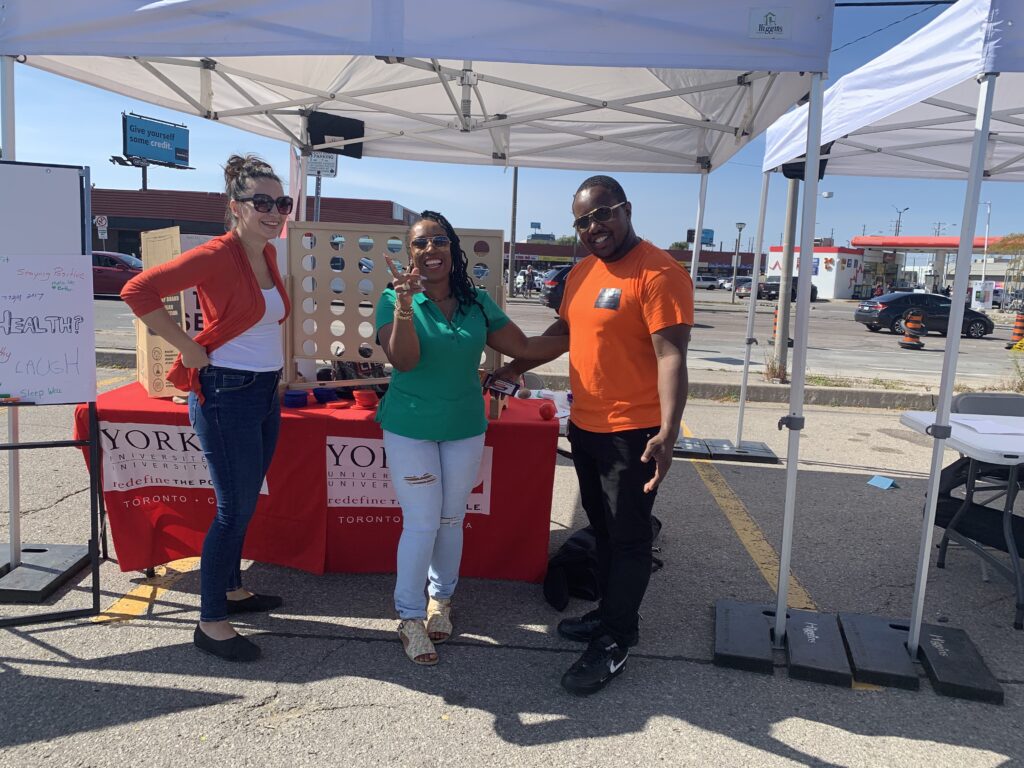 North Western Toronto OHT Wellness Fair
In October, York University attended the North Western Toronto OHT Community Wellness Fair which was hosted at the Jane and Finch Mall. The Community Wellness Fair was a child-friendly event with a Kid's Zone, music, entertainment, and food. The focus was to provide important information about health services and resources to the community in North Western Toronto.
York University provided giveaways and information to residents regarding community programming and resources available to them on Keele campus.



​