2022 has brought a renewed optimism to the idea that we will be able to increase our in-person activities this year. As we all begin to emerge from the pandemic, the Community Relations team will be looking for opportunities to re-connect and reimagine the many ways in which York University and the Communities we serve can come together to achieve mutual benefit.
Here are some highlights of our activities this year:
2nd Community Skate Day in Markham
For a second year in a row, York University joined residents of Markham on the Family Day holiday weekend, to enjoy a fun day of skating at the Markham Civic Centre. The weather made for a blustery day, but it didn't spoil the fun. There was lots of free hot chocolate, giveaways, a photo booth, and games. We were also joined by our special guest, Yeo the lion.
The event attracted about 150 skaters as well as Markham City Councillor Amanda Collucci, Member of Provincial Parliament Billy Pang and Member of Parliament Paul Chiang.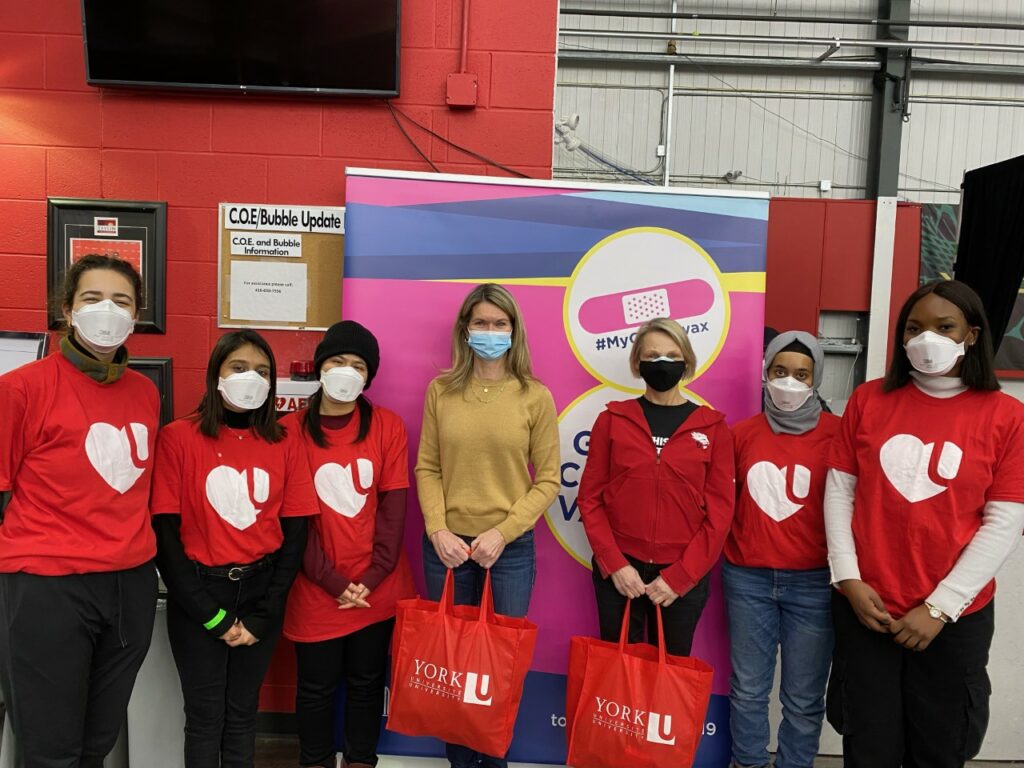 Vax the Northwest Clinic
In January, Tennis Canada's Aviva Centre at York University saw nearly 1,700 northwest Toronto residents roll up their sleeves to get vaccinated. The City of Toronto's "Vax The Northwest" clinic, part of the Team Toronto initiative, focused on vaccinating people of all eligible ages from northwest Toronto neighbourhoods, with a focus on neighbourhoods with lower vaccination rates. Eligible citizens were able to receive their first, second, third and children's doses.
Mayor John Tory officially opened the clinic with Toronto officials Ward 10 Spadina-Fort York Councillor and Toronto Board of Health Chair Joe Cressy and Ward 7 Humber River–Black Creek Councillor Anthony Perruzza. Ontario's Minister of Education Stephen Lecce, MP Judy Sgro and Ontario's Minister of Colleges and Universities Jill Dunlop attended and joined more than 270 staff and volunteers to support the initiative.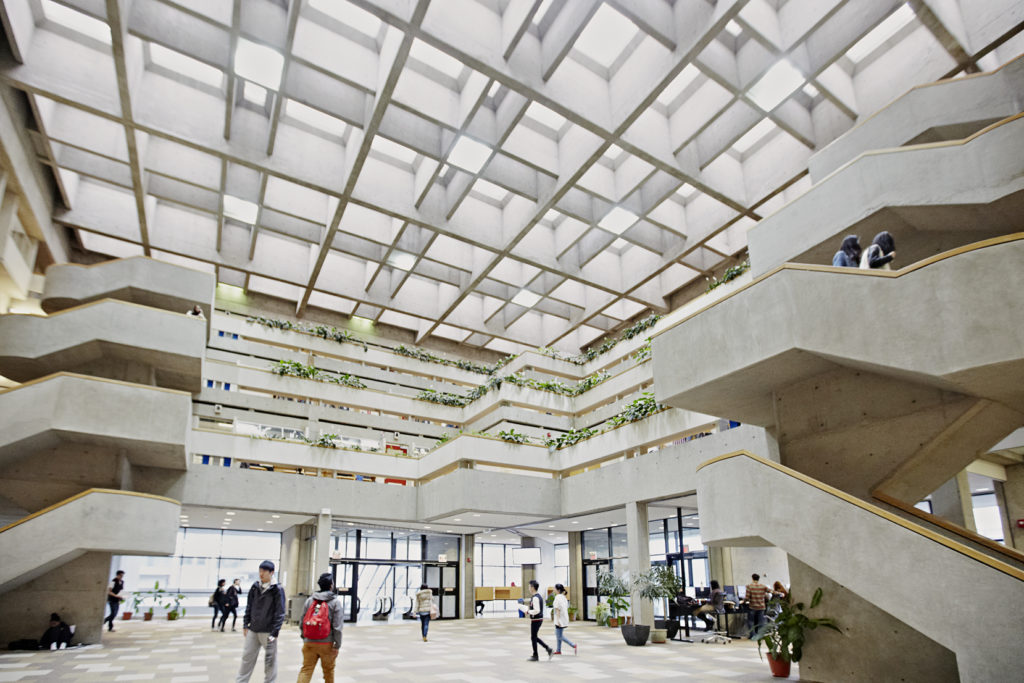 Doors Open TO
York University participated in Doors Open Toronto in May. This was the first time York University Libraries (YUL) is participated in the annual tour, which features more than 100 buildings of architectural, historic, cultural and social significance to the city of Toronto that open their doors to the public for this free city-wide event.
Open exhibits and activities showcased the the historic construction of Scott Library, future renovation projects, artworks at the library and student films. Scott Library was listed as one of the top 15 buildings to see at Doors Open Toronto 2022 by blogTO.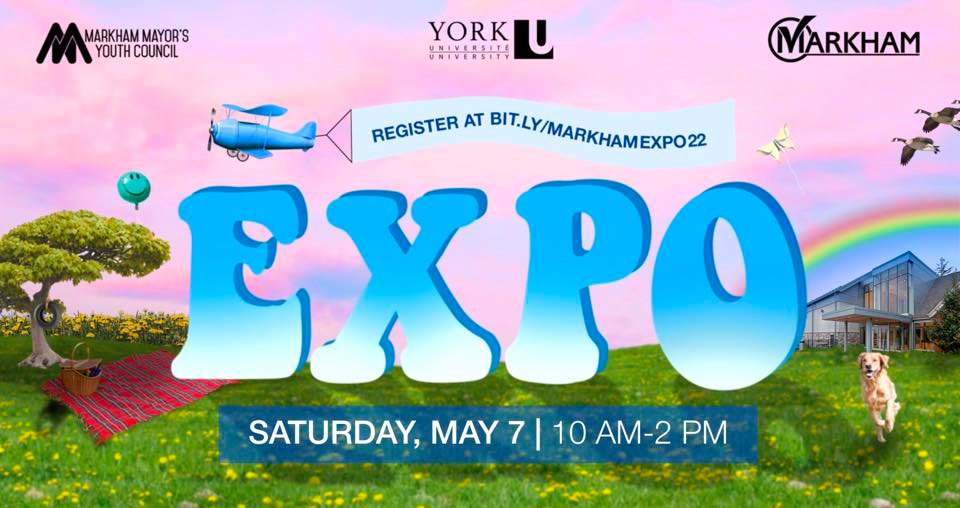 Markham Youth Expo
For the second year in a row, York University was proud to be presenting sponsor of the Markham Youth Expo. This event included a week full of educational and fun activities for the Youth of Markham. This year's theme was focused on mental health and well being.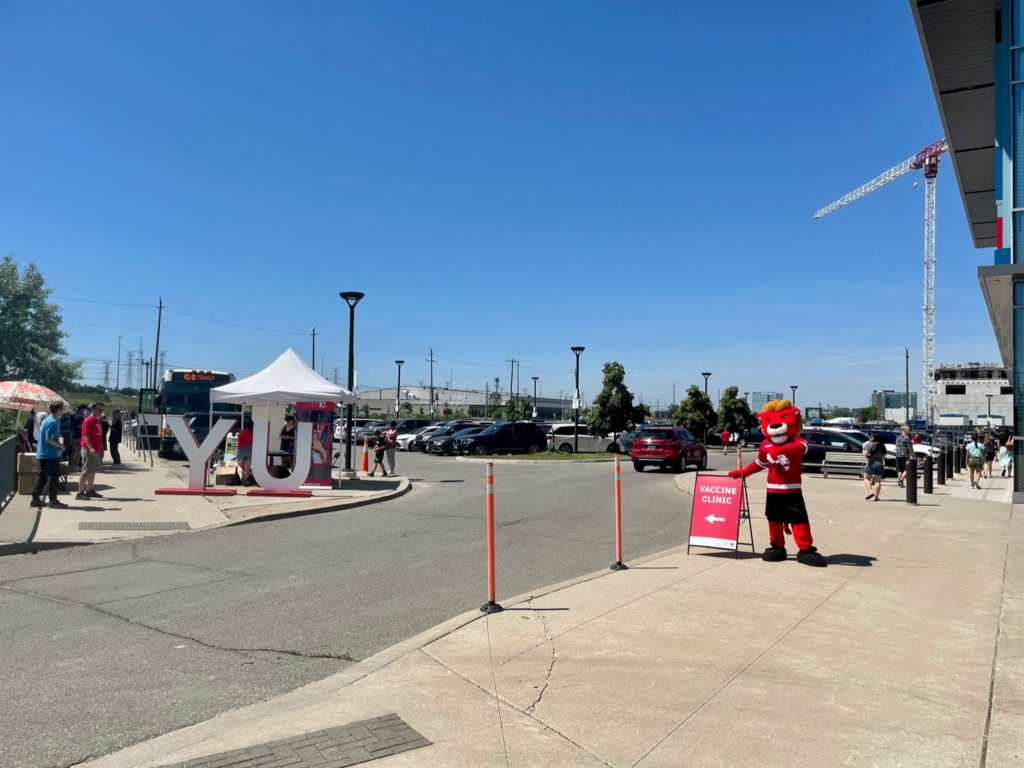 Pan Am Vaccination Clinic
In June, York University joined the Go Vaxx Mobile Vaccination Team City of Markham Vaccination team at the Markham Pan Am Centre to provide vaccinations to people of all eligible ages from Markham. Eligible citizens were able to receive their first, second, third and children's doses.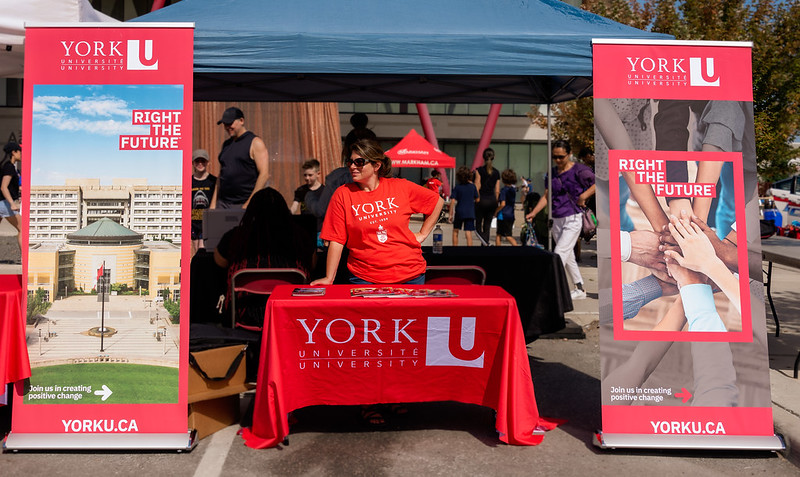 Milliken Mills Children's Festival
York University was proud to be the Education Sponsor for the first Milliken Mills Children's Festival after the COVID-19 pandemic. A partnership was also struck with the Go-Vaxx bus that delivered COVID-19 vaccinations. There was plenty of fun, activities, sports, a photo booth, and giveaways for all. We were also joined by our varsity sports teams and our special guest, Yeo the Lion.
The MMCF attracted over 10 000 guests as well as various community stakeholders.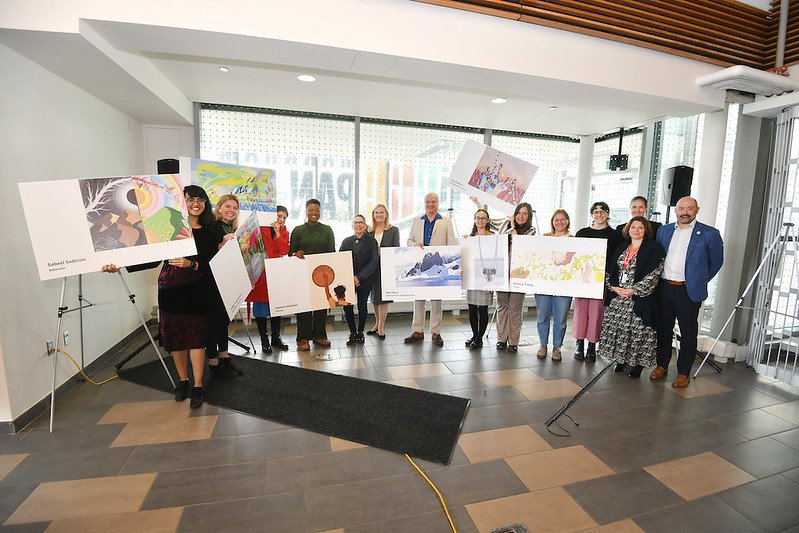 Markham Hoarding Art Unveiling
York University partnered with STEPS, an award-winning cultural organization that facilitates public art initiatives, in order to showcase community artwork on the construction hoarding on Enterprise Boulevard, in front of the Markham Campus site. A call went out to the York University community to submit their artwork and 8 artists were selected Titled "Right The Future", the artwork highlights how amazing things happen when diverse communities work together to create positive change.
In September, an art unveiling event took place in front of the Markham campus site. The event was attended by Mayor Frank Scarpitti, members of Markham Council and the artists whose work is on display along the construction hoarding.
North West Toronto Ontario Health Team Community Fair
In October, York University participated in the North Western Toronto OHT Community Wellness Fair which was hosted at the Jane and Finch Mall. The Community Wellness Fair was a child-friendly event with a Kid's Zone, music, entertainment, and food. The focus was to provide important information about health services and resources to the community in North Western Toronto.
York University provided giveaways and information to residents regarding community programming and resources available to them on Keele campus.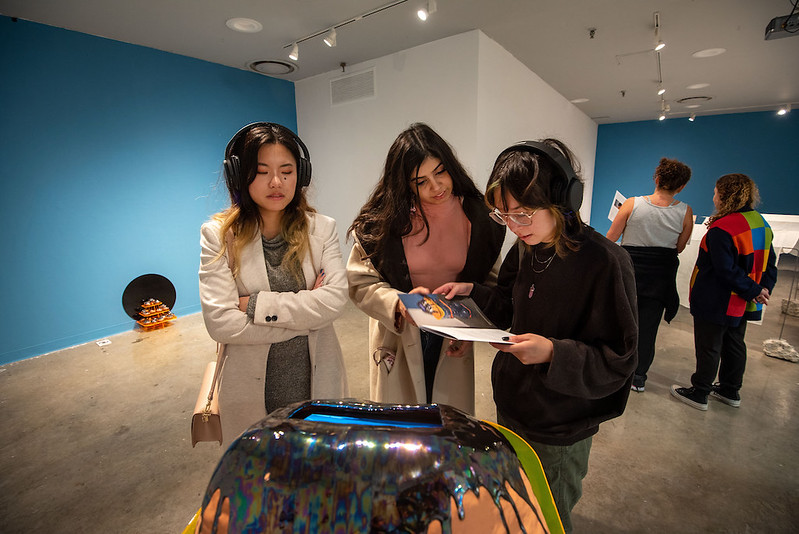 Nuit Blanche
In partnership with the City of Toronto, York University and the Art Gallery of York University presented Streams~Nuit Blanche, an evening of campus-wide exhibitions, art installations and events which featured 34 artists and showcased 19 different projects at the Keele Campus.