The 2023-2024 academic year brought forth many exciting opportunities and strong engagement from government officials from all levels of government and parties.

Minister Michael Kerzner visits York University and ADERSIM
In June 2023, York University President Rhonda Lenton provided a tour of the Keele Campus to Ontario's Solicitor General and MPP for York Centre Michael Kerzner (BA LA&PS '86). Minister Kerzner had the opportunity to visit the Advanced Disaster, Emergency, and Rapid Response Simulation (ADERSIM) Lab which aims to enhance disaster and emergency planning across various sectors. The minister also had the opportunity to hear from the University's Emergency Management experts.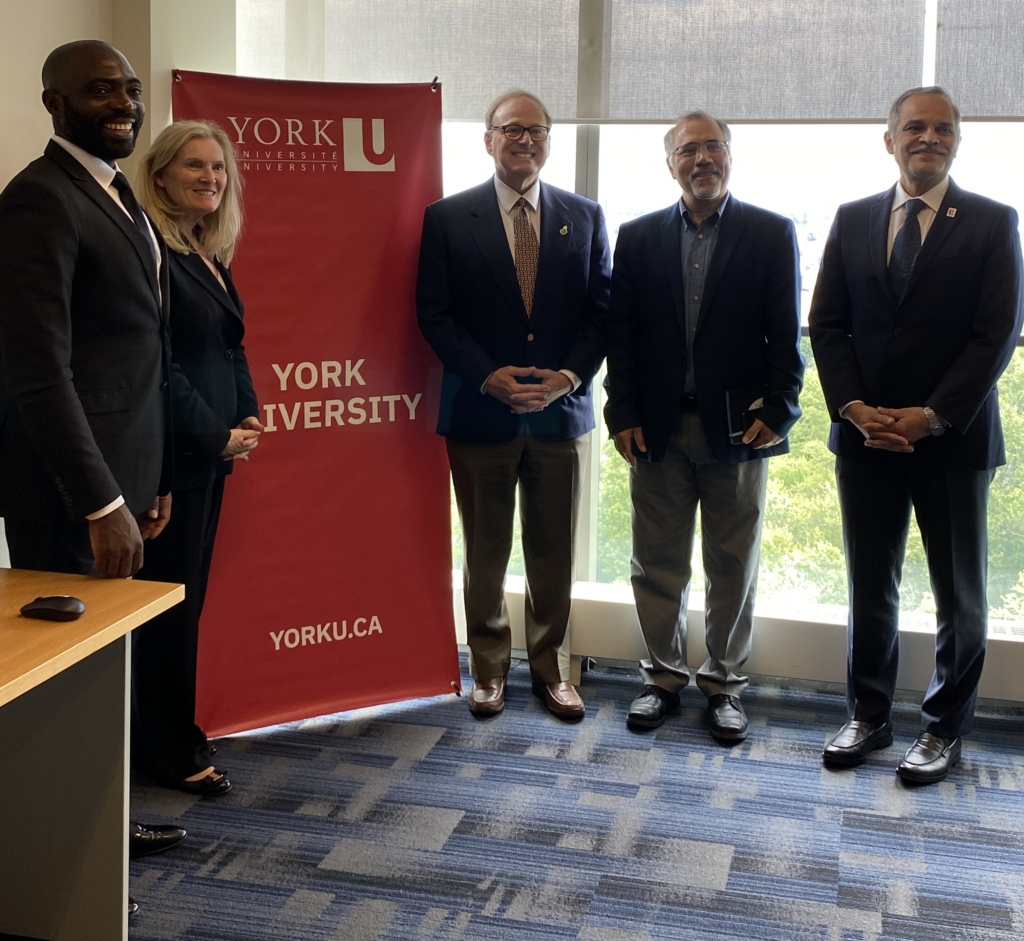 Tour of Glendon Campus with Deputy Minister Roda Muse
In July 2023, President Rhonda Lenton and Principal Marco Fiola provided a tour of the Bilingual Glendon Campus to Ontario's Deputy Minister of Francophone Affairs Roda Muse. DM Muse had an opportunity to speak with students and researchers from the biology and psychology programs about their research and discuss the importance of bilingual education in Ontario.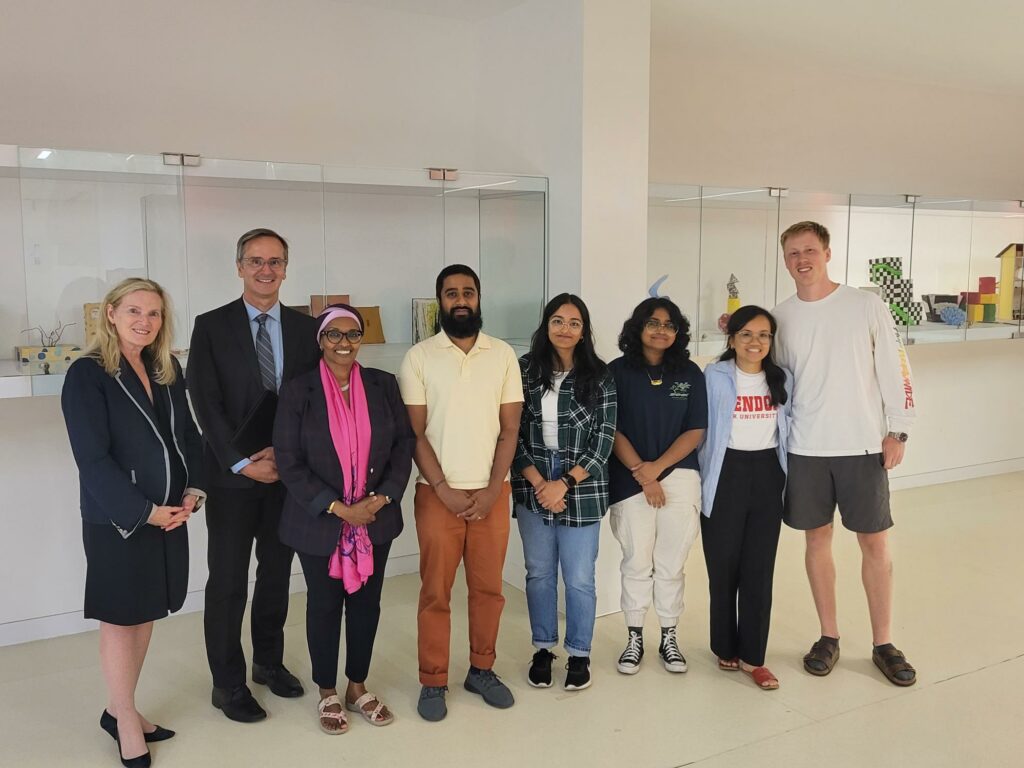 Markham Campus Hard Hat Tour
In September 2023, President Rhonda Lenton provided a Hard Hat Tour of the Markham Campus to the Mayor, City Councillors, and senior staff at the City of Markham. The attendees were provided with an update on Academic programming as well as updates on the construction.