Dahdaleh Global Health Graduate Scholar, Global Health & Humanitarianism
Graduate Student Scholar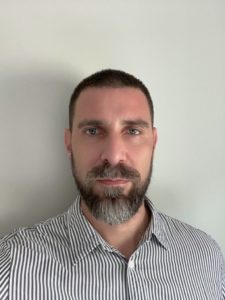 With over a decade of experience in the field in Africa, Southeast Asia, Europe, and the Middle East, Raphael started working in international development as a project manager for the international NGO Humanity and Inclusion (Handicap International). There, he led projects in both humanitarian and development settings. Working with rights-based and field-based approaches, he advanced health and disability equity through primary healthcare delivery as well as adoption and implementation of international conventions and national policies.
Raphael then joined the UN Department of Peacekeeping Operations, where he led units focused on knowledge and information management of serious crimes, human rights violations, and administrative issues. Most recently, he worked in crisis risk management at the UN Resident and Humanitarian Coordination Office in Cameroon.
Raphael has a bachelor's degree in physiotherapy from Brazil and an MSc with honours in social and cultural anthropology from the Katholieke Universiteit Leuven in Belgium. He is currently a PhD candidate in the Health Policy and Equity program at York University. His interests revolve around the design and management of global health programs and interventions and the global health impact of recent patterns of urbanization, the climate crisis, and accelerated human activity. His current research focuses on urban political ecologies of One Health and the governance of antimicrobial resistance and other emerging global health threats.
You may also be interested in...