Tiana Putric
Research Assistant, Digital Global Health & Humanitarianism Lab
Intern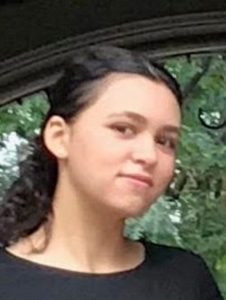 Tiana Putric is pursuing a Disaster and Emergency Management Specialized Honours degree at York University. She is interested in disaster ethics; state and human security; and the role of technology in disaster prevention, mitigation, preparedness, response, and recovery.
Tiana is a member of the Collaboration on Emergency Management, Policy, and Preparedness Research Lab where she and the Lab work to strengthen disaster and emergency policy. Her areas of study include the social implications of COVID-19 and risk mitigation as it pertains to severe weather and climate change.
Tiana worked with York University's Office of Emergency Management to update the University's Hazard Identification Risk Assessment. She and the multidisciplinary team researched food insecurity, human health, extreme weather, flooding, power outages, cybersecurity, intentional hazards, transportation vulnerabilities, and nuclear hazards.
At the Dahdaleh Institute, Tiana assists Research Fellow Dr. Jennie Phillips' research on digital contact tracing, digital ethics, and the governance of health data in complex humanitarian emergencies.
You may also be interested in...