Post
Published on 12 September 2022
Congratulations to Tiana Putric – a remarkable alum of the Dahdaleh Institute's global health internship program!
Tiana was a Dahdaleh Institute global health intern in the 2020-21 and 2021-22 academic years. While working with Jennie Phillips, Dahdaleh Institute research fellow, Tiana co-authored six papers on the ethics of digital contact tracing for COVID-19. And during her work with Director Dr. Orbinski and his design team, she applied her research tasks to her own studies and asked, "if Dr. Orbinski can approach medicine through a design lens, why not approach the field of disaster and emergency management (DEM) through a design lens?" and thus, she began to explore and understand the field of DEM through the eyes of a designer and entrepreneur.
As she puts it, her passion and motivation to do research is "not only about developing an expertise; it's about discovering new knowledge and becoming a thought leader."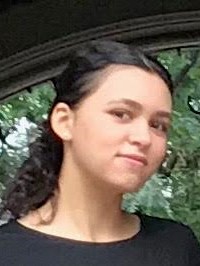 Building on these rewarding experiential opportunities, Tiana applied for and was awarded the Fulbright Canada Killam Fellowship—a prestigious binational academic exchange program hosted by Canada and the United States to celebrate and promote scholarly excellence, cultural immersion, and Canadian-American relations. As the first DEM undergraduate student in North America to receive the Killam Fellowship, Tiana completed her degree at Wellesley College and the Massachusetts Institute of Technology (MIT) and participated in the 2022 Harvard Women in Foreign Policy Conference. One of her favourite courses was a political science seminar course that she completed at MIT with Dr. Erik Lin-Greenberg titled "Emerging Technology and International Security". 
In spring 2022, after completing a final semester of studies at Boston's Wellesley College with cross-registration at MIT and Harvard University, Tiana graduated summa cum laude from York's Disaster & Emergency Management program (BDEM 2022). In recognition of her outstanding work, she was awarded the Alumni Golden GRADitude Award 2022 for graduating students who leave York University a better place thanks to the significant leadership they demonstrated during their time on campus. 
Next, Tiana was employed at the Ontario Ministry of Health as a policy analyst, where she worked on policy projects related to big data and artificial intelligence and hopes to advance the prevention, diagnosis, and treatment of illnesses and diseases and ultimately improve the health and well-being of Ontarians. Currently, Tiana is employed with Metrolinx as an Emergency Management Specialist in the Investigations and Intelligence Unit. In the future, Tiana hopes to return to Boston to pursue graduate studies.
The Dahdaleh Institute is proud to have counted Tiana as one of our global health interns and wishes her all the best in her future endeavours.
---
You may also be interested in...