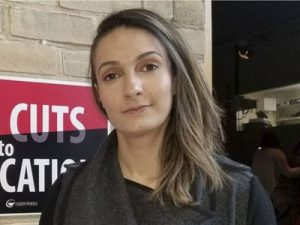 Parents of elementary and secondary students will have to add two more words to their pandemic lexicon: synchronous and asynchronous.
While parents appear to prefer synchronous learning, it is not necessarily the best way to learn online, said Beyhan Farhadi, a high school teacher who has been teaching online courses since 2010 and is now a post-doctoral visitor in the Faculty of Education at York University.
"There's a fantasy of students lined up in quiet spaces, ready to learn. That's just not the reality," said Farhadi, whose PhD research focused on the relationship between e-learning and educational inequality in the Toronto District School Board.
Asynchronous learning uses less bandwidth or data. It's more flexible and can take into account each student's schedule. The teacher can set up three different options for a discussion group, for example, and the student can choose according to their preference, Farhadi said.
"Students who succeed online succeed in traditional environments. It takes a lot of discipline."