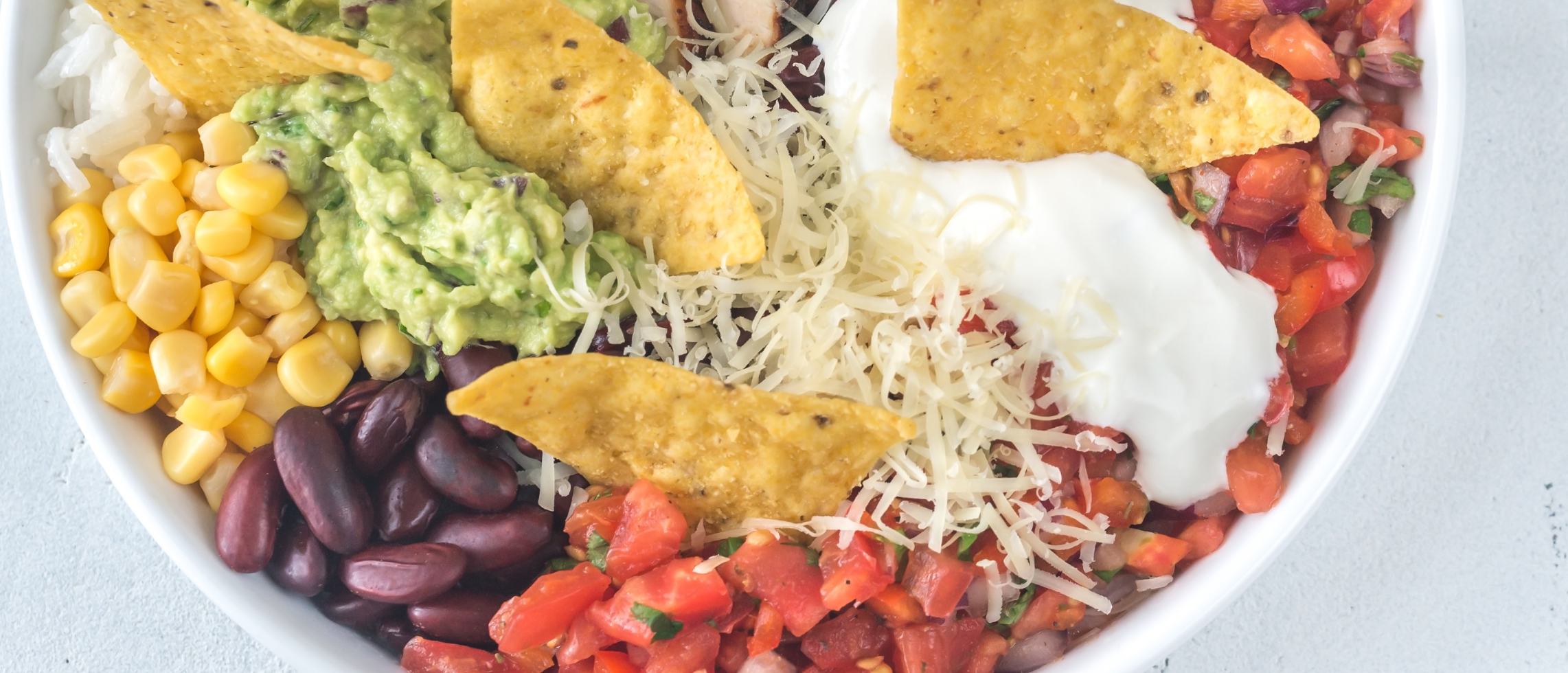 Time :
20 mins
Servings :
3
Recipe by :
Chartwells
---
Dinner, Lunch
Ingredients
1 cup uncooked brown rice
1 can (19 oz) black beans
1 can (12 oz) whole kernel corn, rinsed and drained
¼ tsp ground cumin
¼ tsp garlic powder
1 cup salsa
1 cup shredded cheddar cheese
½ bunch green onion, chopped
½ jalapeno, chopped (optional)
Directions
Cook rice as per package instructions.
While the rice is cooking, add the black beans (undrained) to a medium pot. Add the cumin and garlic powder and cook over medium heat, stirring occasionally for approximately 5 minutes.
Start assembling your 3 bowls by adding 1 cup of cooked brown rice as a base to each. Divide the black beans, corn and salsa amongst each of the bowls. Top each bowl with cheese, green onion, and jalapeno.
Store in the fridge and eat over the next 3-4 days.