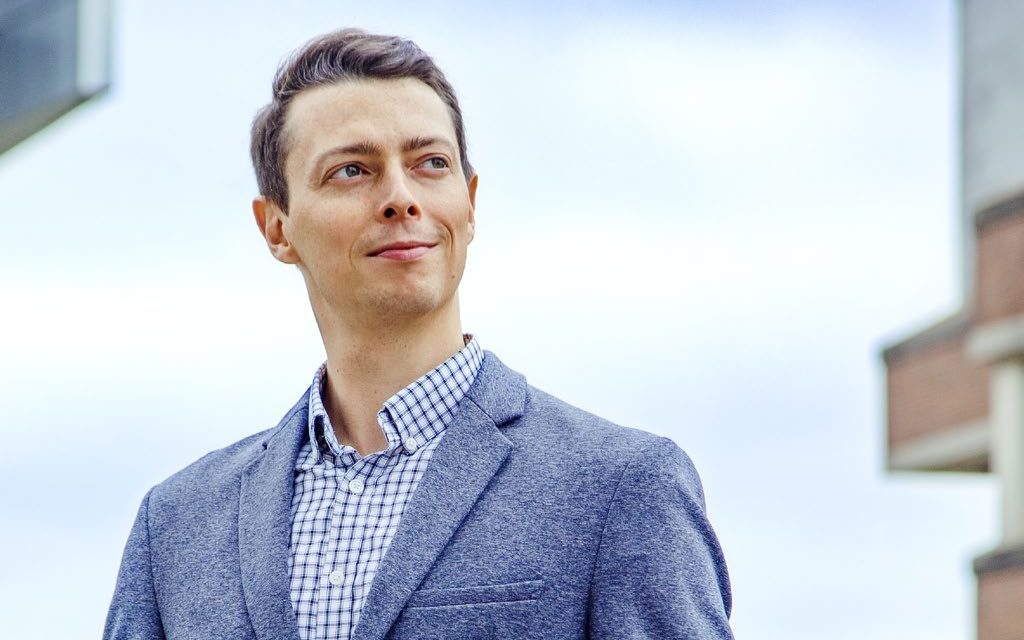 Mathieu Poirier
GLOBAL HEALTH
FOR HIS SECOND-YEAR Global Health Policy course, Mathieu Poirier, a Global Health professor and York Research Chair in Global Health Equity, sought to engage his students in creative and collaborative problem-solving with their international peers. To do so, he turned to York International's Globally Networked Learning (GNL), a suite of technologies and supports enabling research collaboration with universities worldwide.
For six weeks, Poirier's students partnered with public health students at Babeş-Bolyai University in Romania and Hochschule Fulda University of Applied Sciences in Germany to analyze and compare each country's responses to the COVID-19 pandemic. Working in groups of 10 to 12, with each group representing two of the participating countries, the students analyzed the strengths and weaknesses of their countries' pandemic response. For example, they looked at the deployment of
health and welfare programs, disruptions to education systems, and the impact of media coverage. Together, they dissected the similarities and differences between the countries and developed a policy brief and accompanying podcast. 
The GNL assignment, to which Poirier assigned a third of the course grade, earned a 90 per cent overall satisfaction rating from his students, with feedback lauding how the project illuminated the integrated nature of health policy decision-making, and allowed for a more holistic and inclusive understanding of the international response to the pandemic.
Says Poirier: "Even though there were different political, cultural and language characteristics, the experience of learning with and from residents from other countries about their approaches to this shared problem produced a richer sense of what can be done during this pandemic."