At the ESL Open Learning Centre, we offer free English language support for any registered students enrolled in the ESL program, and all other academic undergraduate or graduate degree programs at York University.
Our trained team members are here to discuss and suggest effective measures to help you improve your language skills by assisting with reading comprehension, academic presentation, vocabulary building, grammar awareness, academic writing, critical thinking and research skills. Browse below to get acquainted with our facilitators, and use our system to schedule an appointment.
---
Olga Makinina
ESLOLC Director
olgamak@yorku.ca
Olga Makinina is the Director of the ESL Open Learning Centre and an assistant professor of the Department of Languages, Literatures & Linguistics at York University, specializing in English Language Studies. Her research interests include ESL acquisition, formulaic language acquisition, writing in L2, code-switching, technology-enhanced learning and teaching, and multiliteracies practices and pedagogy.
---
Marlon Valencia
Glendon ESLOLC Director
mvalen@glendon.yorku.ca
Marlon Valencia is the Director of the Glendon ESL Open Learning Centre and an assistant professor of the Department of English at Glendon College. His research interests include language learners' and teachers' identities, autoethnography, visual ethnography, critical multiliteracies, and the role of imagination in teaching and learning.
---
Brenda McComb
ESLOLC Tutor
Brenda McComb has taught in York's departments of Languages, Literatures & Linguistics (ESL), Humanities and Writing for over 30 years. She has worked extensively in one-on-one tutoring in both the Writing Centre and ESL Open Learning Centre. In her research and practice, she has a particular focus on the roles academic discourse plays in our scholarly, personal, professional and cultural lives, and how domestic and international students can develop skills needed to further engage and contribute in all these areas.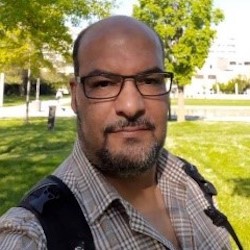 ---
Mahmoud Alqazil
ESLOLC Facilitator
Mahmoud Alqazli is a PhD candidate in Applied Linguistics and an ESL instructor at York University. Since 1995, he has taught ESL students from elementary to university levels in Jordan, Dubai, and Saudi Arabia. He obtained two master's degrees in Adult Education from Huddersfield, UK, and in Applied Linguistics, York university. Since 2016, he has assisted ESL students at OLC to improve their academic language skills including understanding academic assignments, building research strategies, enhancing presentation practice, and developing functional grammar.
---
Genevieve Alvarado
ESLOLC Facilitator
Genevieve Alvarado is currently taking her PhD program Études francophones in the French department of York University. She is a fourth-year student specializing in French literature, specifically travel literature and the contribution that women travellers had in this literary field. She is fluent in French, English and Spanish. She is happy to help students with their oral and written skills in both French and English.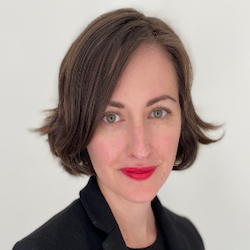 ---
Catherine Dunn
ESLOLC Facilitator
Catherine Dunn has taught English for Academic Purposes for over 10 years. She has done extensive work with English language learners and has expertise in essay writing, summarizing, paraphrasing, and academic integrity. She has also worked with many students on effective presentation techniques and communication strategies. She is currently pursuing her PhD in Applied Linguistics and is interested in gender and sexual identity in language learning process.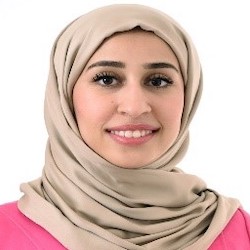 ---
Aya Elsakran
ESLOLC Facilitator
Aya Elsakran is a PhD student in Applied Linguistics of York University. Her research interest is in Teaching English to Speakers of Other Languages (TESOL), English for Specific Purposes (ESP), English for Academic Purposes (EAP) and academic writing. Aya is passionate about teaching and enjoys helping students excel in their English language at OLC.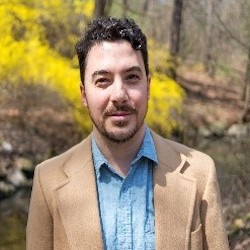 ---
Edmund Martin Nolan
ESLOLC Facilitator
Edmund Martin Nolan is a poet, essayist, editor and teacher. His non-fiction is on literature, sports, and music. His first book of poems, Still Point, was published with Invisible Publishing in Fall 2017. He teaches in the Engineering Communication Program at the University of Toronto and is a PhD Candidate in Applied Linguistics at York University. More information can be found on his website.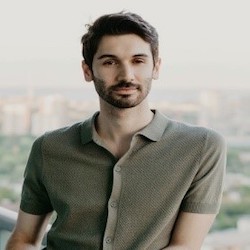 ---
Michael Postiglione
ESLOLC Facilitator
Michael Postiglione is a first year PhD student in the History department at York University. He has strong research interest in writing issues in the twentieth century. He has experience mentoring students from China, as well as providing guidance and assistance in student support environments. English is his first language, and he is working towards strengthening his French and Italian abilities. He is excited to begin this new experience as a Language Facilitator at OLC!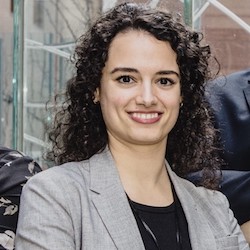 ---
Martina Vassallo
ESLOLC Facilitator
Martina Vassallo has been passionate about teaching ESL and Applied Linguistics for almost 10 years. She has experience with all aspects of language learning strategies, use, and skills required for effective writing, communication, and presentations, whether for academic, general, or specific purposes. After completing her undergraduate degree, graduate certificate program, and Master program at York, and currently in her second year of PhD Studies, Martina enjoys every opportunity to give back to the York community. Being an OLC language facilitator is one of her favourite ways to do so.