Dear colleagues,
I am delighted to inform colleagues in our Division of Advancement and across the University that, following an extensive national and international search process, York University has selected a new Vice-President of Advancement. The Board of Governors has accepted the recommendation of the search committee that Susana Gajic-Bruyea be appointed for an initial five-year term commencing January 1, 2022.
Susana Gajic-Bruyea has twenty-five years' experience in higher education advancement, most recently as the Associate Vice-President, Alumni Relations and Development at Western University in London, Ontario. Prior to her time at Western, Susana served at two universities in California — first as Executive Director, Advancement, University of California (Merced), and then as Vice-President for University Advancement at California State University (Stanislaus). She also spent ten years working in advancement at the University of Toronto, where she played a key role in the success of their first $1 billion fundraising campaign.
Susana is a graduate of the University of Toronto and has an MBA from the Ivey Business School at Western University. She is a member of and has volunteered with the Council for Advancement and Support of Education (CASE), the Canadian Council for the Advancement of Education (CCAE), and the Association of Fundraising Professionals (AFP). She is also a proud mentor with the Women in Leadership Foundation.
Please join me in welcoming Susana into the York community.
I would also like to take this opportunity to thank E. Louise Spencer for the vision and leadership she has brought to the role of Acting Vice-President, Advancement since her appointment in April 2021.
Sincerely,
Rhonda L. Lenton, PhD
President and Vice-Chancellor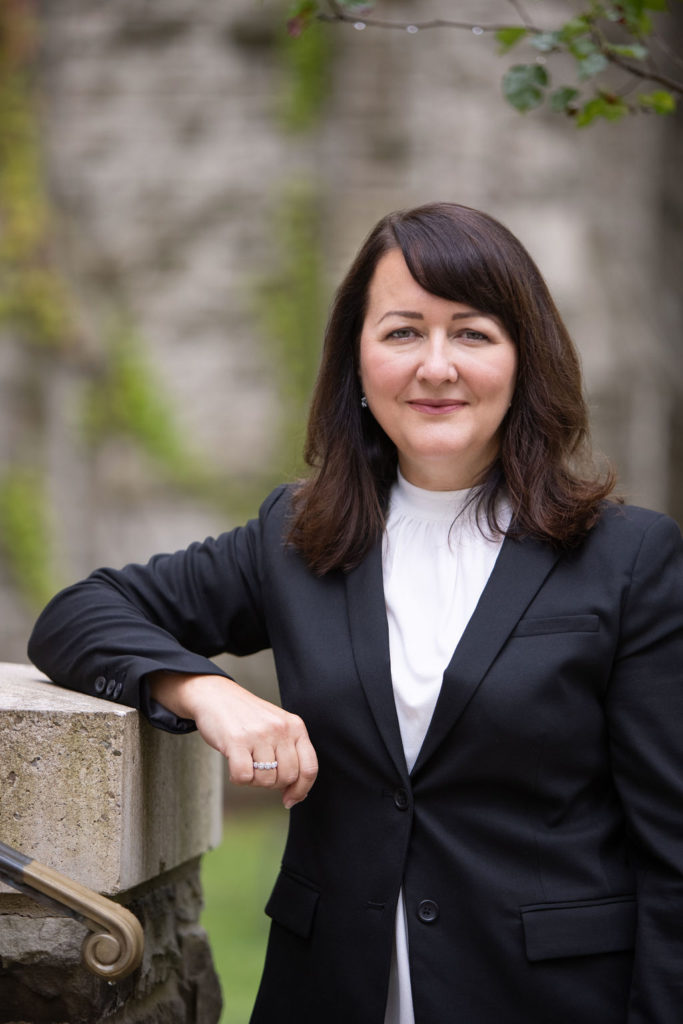 Susana Gajic-Bruyea
---
Chers collègues,
J'ai le plaisir d'informer mes collègues de la Division de l'avancement et mes confrères et consœurs qu'à la suite d'un vaste processus de recherche national et international, l'Université York a sélectionné sa nouvelle vice-présidente de l'avancement. Le Comité exécutif du Conseil d'administration a accepté la recommandation du comité de sélection de nommer Susana Gajic-Bruyea pour un mandat initial de cinq ans à compter du 1er janvier 2022.
Susana Gajic-Bruyea possède 25 ans d'expérience dans le domaine de l'avancement au niveau de l'enseignement supérieur. Elle était tout récemment vice-présidente associée, Relations avec les diplômés et développement, à l'Université Western à London, en Ontario. Avant de se joindre à Western, Susana a travaillé dans deux universités californiennes, d'abord comme directrice principale de l'avancement de l'Université de Californie (Merced), puis comme vice-présidente de l'avancement de l'Université de Californie (Stanislaus). Elle a également travaillé pendant 10 ans dans le domaine de l'avancement à l'Université de Toronto, où elle a joué un rôle clé dans le succès de leur première campagne de collecte de fonds d'un milliard de dollars.
Susana est diplômée de l'Université de Toronto et possède une MBA de la Ivey Business School de l'Université Western. Elle est membre — et a fait du bénévolat auprès — du Council for Advancement and Support of Education (CASE), du Conseil canadien pour l'avancement de l'éducation (CCAE) et de l'Association of Fundraising Professionals (AFP). Elle est également fière de faire du mentorat au sein de la fondation Women in Leadership.
Veuillez vous joindre à nous pour souhaiter la bienvenue à Susana dans la communauté de York.
J'aimerais également profiter de cette occasion pour remercier E. Louise Spencer pour la vision et le leadership qu'elle a apportés au rôle de vice-présidente intérimaire, Avancement, depuis sa nomination en avril 2021.
Sincères salutations,
Rhonda L. Lenton, Ph. D.
présidente et vice-chancelière