Paul Tsaparis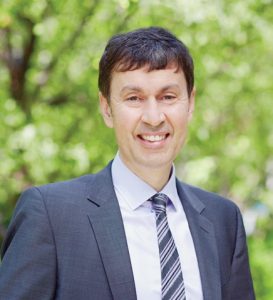 "I'm proud to lead York's volunteer board, who are committed to academic excellence, community connections and building a sustainable future for student success."
Board of Governors Chair Paul Tsaparis, MBA'84, has long championed York's vision as a leading comprehensive and research-intensive university. His appointment on July 1, 2018 is the culmination of two decades of service to York and a distinguished 30-year career marked by progressively senior appointments within multinational information technology company Hewlett-Packard, including 12 years as president and CEO of Hewlett-Packard Canada. Prior to his retirement in 2012, he served as HP America's vice-president of technology support.
Paul's service to York began in 1998 when he was invited to join the Schulich School of Business Dean's Advisory Board, a role he continues to fill today. In 2012, he joined the School as executive-in-residence, and he continues to serve as a guest lecturer and an advisor to the Master of Business Analytics program.
Since his appointment to the Board of Governors in 2010, Paul has served on multiple committees, and was proud to serve on the search committees for York's current chancellor and president.
As Board Chair, a role he says "is perfectly aligned with my post-HP plan to dedicate time to my passion for education," Paul is an ex officio member of all Board Committees. He also represents the Board of Governors on the York University Development Corporation and the University Senate.
Paul has and continues to bring his leadership talents to independent school, hospital and industry boards, as well as the boards of start-up technology companies and Indspire, an education foundation dedicated to the success of Indigenous youth. Paul also serves as the Chair of the Council of Chairs of Ontario Universities.
Paul was honoured in 2004 with an alumni award for his contributions to the Schulich School of Business, he is also a past recipient of Canada's Top 40 Under 40 Award and a 2013 recipient of Queen Elizabeth II Diamond Jubilee Medal, honouring significant achievements and contributions of Canadians.