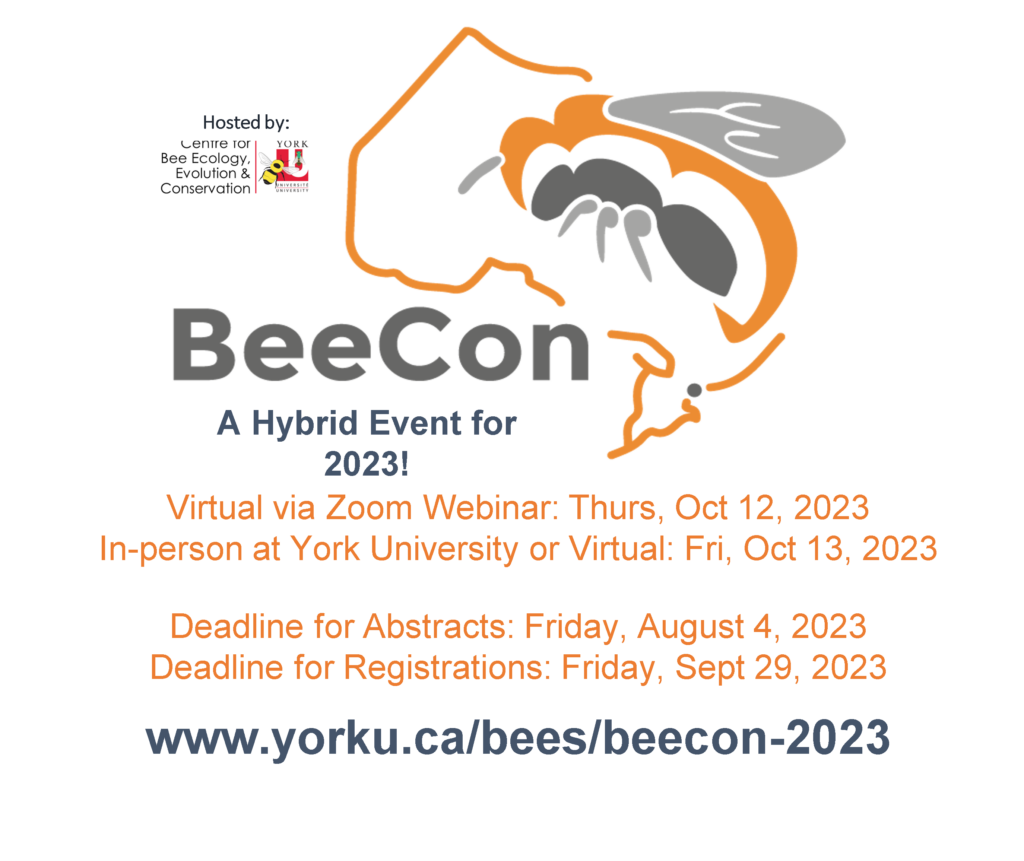 Our 12th BeeCon event, to be held Oct 12-13, 2023, will once again a hybrid event: virtual only (via Zoom Webinar) on Thursday, Oct 12 and an in-person option at York University (location TBD) on Friday, Oct 13 as well as the virtual option.  A draft schedule is now available below, and registration is open until September 29.
---
Deadline for Abstracts: Friday, August 4, 2023 - Now Closed
Deadline for Registration: Friday, Sept 29, 2023 - Click here to register
---
---
Full Program - Coming Soon!
---
Keynote Speaker: Dr. Kevin Matteson, "Supporting Pollinator Conservation in Cities"
Dr. Kevin Matteson is an ecologist and pollination biologist with a research focus on urbanized landscapes. For his doctoral research conducted at Fordham University, Kevin utilized GIS and insect sampling to evaluate landscape factors influencing the diversity of bees and butterflies in community gardens of East Harlem and the Bronx. His postdoctoral work took him to Chicago where he was Co-PI on a multi-year NSF-funded research project on pollination limitation in urban landscapes. Kevin is currently interested in community-based conservation efforts in cities and, through his work with Project Dragonfly at Miami University in Oxford, Ohio, he is a passionate advocate of participatory and inquiry-based graduate education.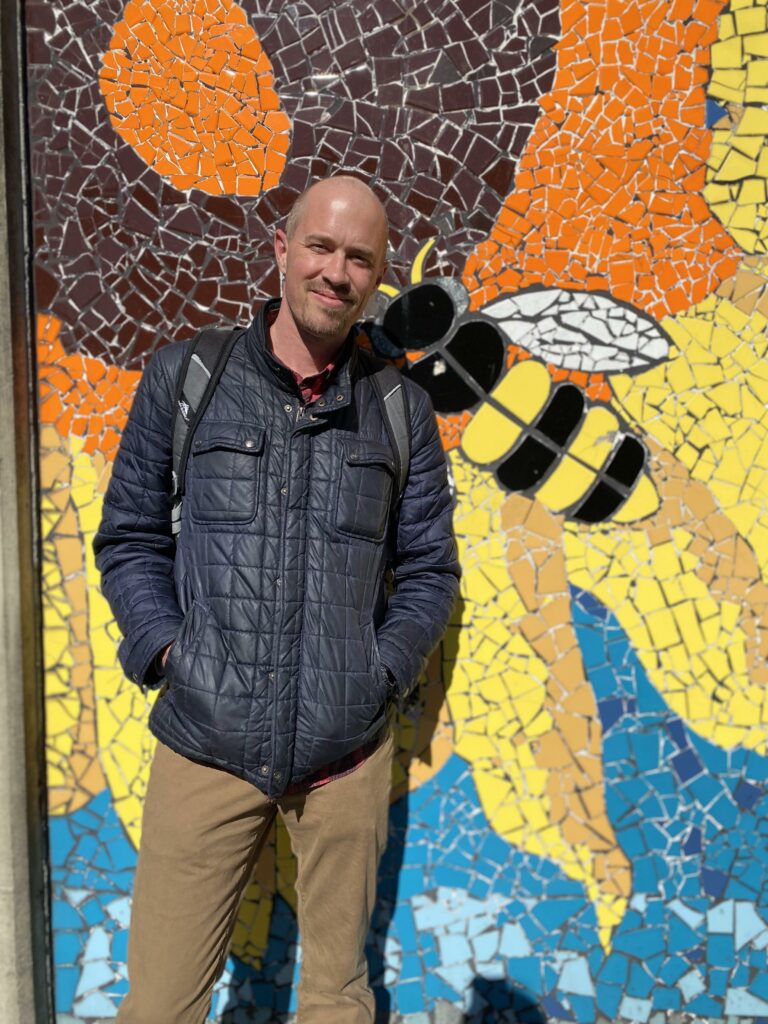 As urbanization increases and more humans live in cities, it is important to determine what pollinators exist in urban areas and how we can support them. Drawing on over two decades of research in New York City and Chicago, Kevin will share research insights on what plants benefit urban pollinators, how the developed landscape of cities can be optimized to increase bees and other beneficial insects, the role of citizen science, and more. Ultimately, cities provide a fascinating opportunity to conserve wild bees and other pollinators while also increasing ecological exposure to these amazing species with which we share the urban landscape.
---
Thanks for our sponsors!
BeeCon 2023 will be a hybrid in-person and online event, and we plan to run it completely free for all participants thanks to our generous sponsors!
Support for this event is provided by York University's:
---
---
Instructions for BeeCon 2023 Speakers:
Speakers will be allowed a maximum of 12 minutes of presentation time, with a 2-3 min Q&A period at the conclusion.
For those presenting virtually: We will be using Zoom's webinar feature as the platform. Each speaker will be added as a webinar panelist for the day on which you will be presenting. Please join the webinar using that link and not the general attendee link for the day of your presentation.
For those presenting in person: We will be using Microsoft PowerPoint run on a Windows-based computer. Please bring your presentation on a USB or send to beec @ yorku.ca in advance so we can pre-load the presentations.
More information for speakers can be found by clicking here (note: these instructions were for 2022; updated instructions will be posted in September).
---