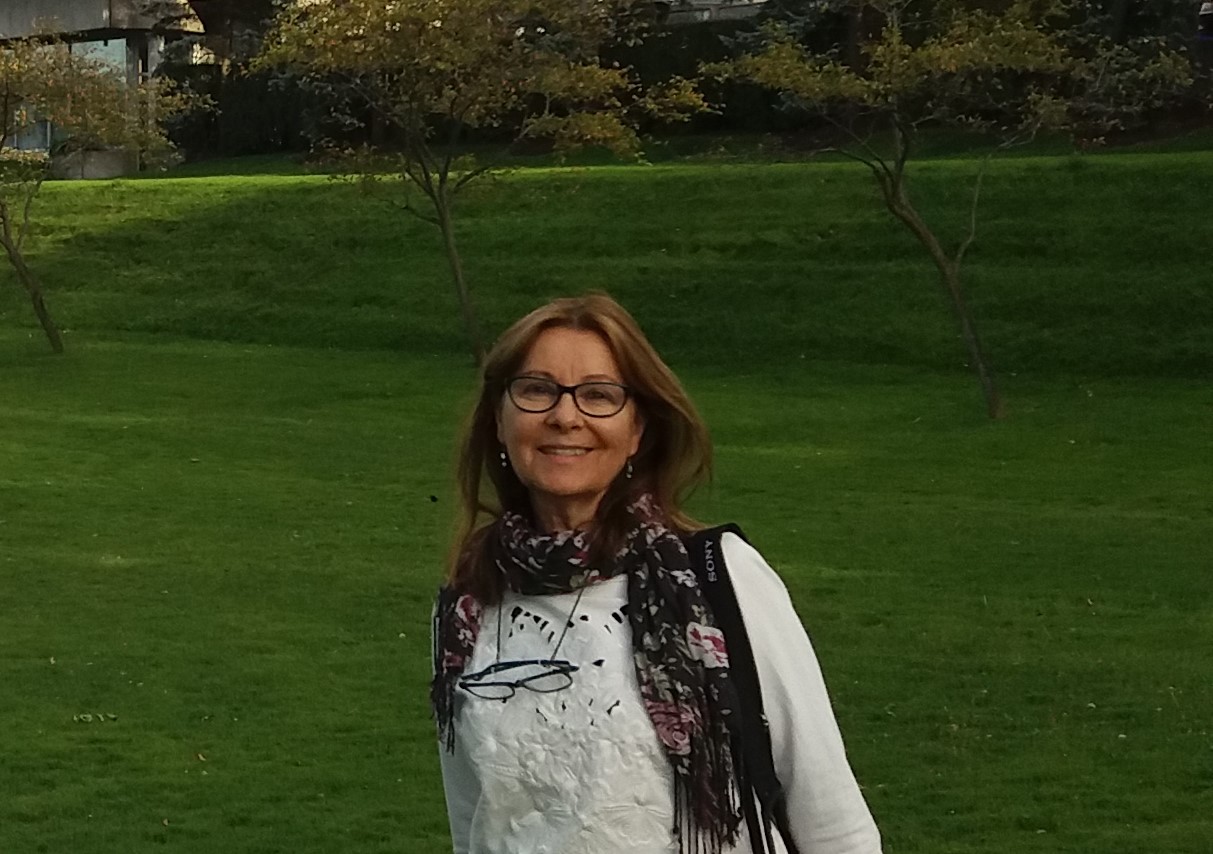 Margie Rauen
Professor, Graduate Program of Education of the Midwestern State University (UNICENTRO) in Paraná, Brazil
Visiting Researcher
About Margie Rauen
Dr. Margarida Gandara Rauen goes by the art name Margie Rauen (she/her) and is a faculty member on leave from the Graduate Program of Education of the Midwestern State University (UNICENTRO) in Paraná, Brazil. As a self-funded guest at CERLAC, Margie plans to carry on research about intercultural performances and identities, be it by relying on library resources or through exchange with CERLAC associates and/or Canada-based Latin American artists with similar interests. Margie has initially been hosted by Dr. Honor Ford-Smith.
As a senior researcher, my works encompass gender, ethnic-racial categories, participatory poetics and intercultural approaches to creative processes and to curriculum redefinition from the stance of intersectional feminism. While my position is vexed as a white woman with European ancestry, I embraced creative processes and teaching practices that foster peace, equity, respect, having learned from and shared with the communities that welcomed me. As a professor at UNICENTRO, I have taught required courses covering theoretical paradigms, post-structuralist and feminist theory in research methodology, in addition to elective ones on several topics, namely: creative processes in theatre and performance art; thinking beyond white feminism, on the inclusion of relevant authors who have remained invisible due to androcentrism and eurocentrism in education; the intersectional lens for fostering equity in the curriculum.
I earned a Master of Arts and a Ph.D. in English/Theater (MSU, USA, 1987), having developed post-doctoral projects as a Folger Institute Fellow (USA, 1993, 1997, 2003). I was a Global Shakespeare Fellow at the University of Warwick, UK, in 2017. As a director and playwright, my works Ofélias/A-void-ing, Juliets, and Shadows of Sycorax illustrate the interest I took in makeovers of Shakespearean characters to discuss the condition of marginalized women. These plays were done in an art gallery, in 13 different community venues, and in a prison (aa forum theater immersion with teenager girls), respectively. Such site-specific performances, forum theater/theater of the oppressed, and outreach workshop projects in community venues since the 1990s in Brazil have been funded by the Curitiba Cultural Foundation, as well as sponsored by my home institution UNICENTRO in its Irati and Guarapuava campi. My current work-in-process Performing_names was conceived during residencies at Artscape Gibraltar Point, Toronto Island, Canada in 2018 and 2019 (there is an entry in the Emergency Index – Vol. 8, Ugly Duckling Presse, New York/USA, 2019, p. 298–299). Since then, it has been a humbling experience to expand Performing_names and address intersectional issues in herstories of Black women and Indigenous women.
My publications in Brazil, the United Kingdom, France and Germany feature articles about gender studies applied to creative processes and non-hegemonic art teaching. Earlier scholarship from a post-colonial stance regarding the political use of William Shakespeare as a canonical author in Brazil is available in articles per Oxford, Cahiers Élisabéthains, and Delaware/Fairleigh Dickinson Presses. I also am the author of Interactivity, scene control and the authorial agency of the audience (University of Bahia Press, 2009), a collection of essays about participatory poetics. I have served as reviewer and guest-editor of prestigious Brazilian academic journals (Ilha do Desterro - UFSC-Federal Univ. of Santa Catarina; Urdimento; Education, Arts and Inclusion – UDESC- State University of Santa Catarina). I am presently editing a new collection of essays on notable women who have not enjoyed the visibility they deserve in the fields of art, literature and science in my home state of Paraná (forthcoming in 2023).
A personal website is available at: https://margierauen.com/index.html
For a CV online, access https://orcid.org/my-orcid?orcid=0000-0002-2466-339X
A video that features a creative process developed with my art students and was screened at the 2016 Annual Conference of the American Society for Theatre Research can be watched at <https://www.youtube.com/watch?v=a1GyZj7CArI&t=35s>
Country(ies) or Region(s) of Specialization: Brazil
Keywords: Gender, ethnic-racial categories, intersectional feminism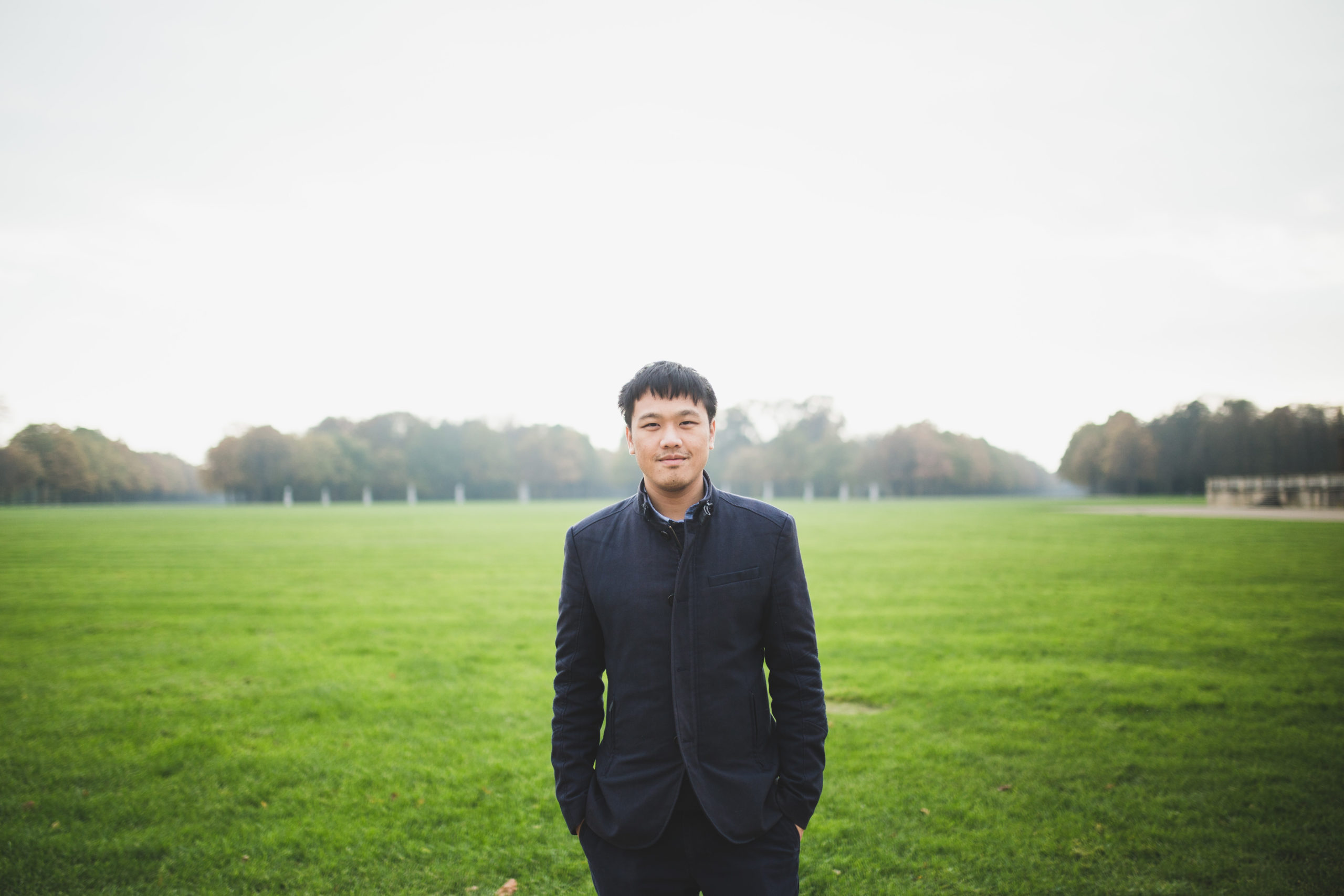 Xiao Alvin Yang
Visiting Researcher
About Xiao Alvin Yang
Xiao Alvin Yang is currently a PhD candidate in political and economic science at Universität Kassel, Germany and a visiting researcher at York Center for Asian Research, Canada. His PhD dissertation examines emerging indigenous international relations(IR) theories worldwide, especially those in Brazil, China and India. Alvin is also a musician and a drummer. He has studied drumming in various Latin music styles, including  Bossa Nova, Samba, Salsa and Afro-Cuban music. Moreover, he has performed music and given talks in Asia, Europe and North America.
Alvin has a broad range of research interests, which include IR theories, developmental economics, sociology, anthropology, biology, and quantitative and statistical methods, as well as music, architectures, and world religions. His recent work, "Theorizing the BRICS: Does the BRICS Challenge the Current Global Order?" has been published in Xing Li's edited book, The International Political Economy of BRICS (Routledge 2019). His works on emerging Chinese IR theories and indigenous Southeast Asia IR theories have appeared in several journals both in English and Chinese, such as the Journal of China and International Relations, Journal of Chinese Political Science, as well as in 国际关系研究 (Journal of International Relations) and 世界经济与政治 (World Economics and Politics). Furthermore, he has been a visiting researcher at the Center for East and South-East Asia Studies at Lund University in Sweden and the Nordic Institute of Asian Studies at the University of Copenhagen in Denmark.
Country(ies) or Region(s) of Specialization: Brazil; Latin America
Keywords: Indigenous International Relations Theories; Sustainable Development; Poverty Alleviation; Democracy and Human Rights; Global Political Economy; Latin Music and Percussions