Repurposing University Education: The Role of Liberal Arts Education in Asia
Speaker: Joshua Mok Ka-ho (Vice-President, Lam Man Tsan Chair, & Professor of Comparative Policy, Lingnan University)
In the last decade or so, people have begun to question the value of higher education when come to graduate employment and employability issues. In particular, some commentators even raise the question about the relevance and value of liberal arts education in the contemporary society with increasing attention given to STEM subjects for career preparation of young people. This paper sets out against the context of COVID-19 pandemic crisis to critically examine the role of liberal arts education in Asia, with particular reference to reflect the value/role of liberal arts education in preparing responsible citizens for the challenging time confronting us. The critical reflections of the role of liberal arts education in Asia would offer us comparative insights when repurposing university education in our contemporary society with intensified pressure for vocationalizing higher education.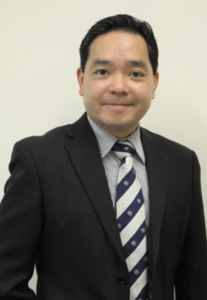 Joshua Mok Ka-ho is the Vice-President and concurrently Lam Man Tsan Chair Professor of Comparative Policy at Lingnan University. His research interests are interdisciplinary and he has worked creatively across the academic worlds of sociology, political science, and public and social policy while building up his wide knowledge of China and the region. He has published extensively in the fields of comparative education policy, comparative development and policy studies, and social development in contemporary China and East Asia. In particular, he has contributed to the field of social change and education policy in a variety of ways.
This event is free and all are welcomed to attend.